This Is Rock 'n' Roll Radio # 1013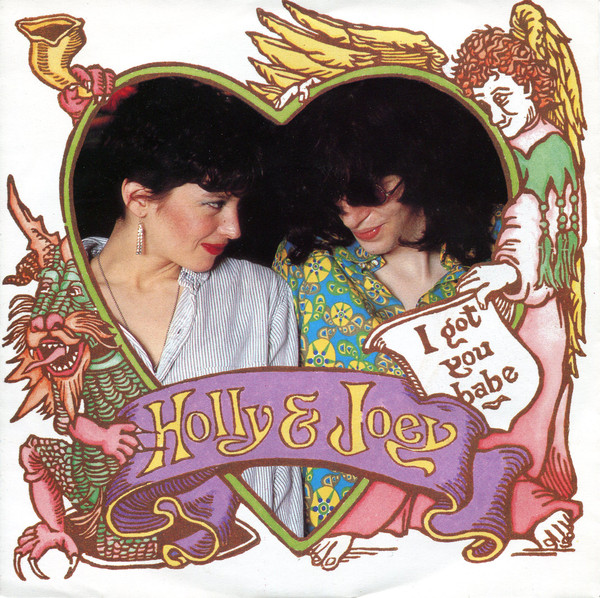 We don't play much vinyl on This Is Rock 'n' Roll Radio. This is largely a consequence of logistics; our studio is tiny, and there's not a lot of elbow room to operate the turntable. So: CDs. We do NOT stream, ever. We'll play digital files when we have to, though we need to put 'em on CD-Rs first, and they tend to be a lower priority for us. Generally, we play CDs, and that's about it.

But we love our LPs and 45s. It's just too much trouble to bother with them during the show. When I do want to program vinyl, I transfer the track in analog to mini-disc at home, and play that in the studio. On the two occasions where I did all-vinyl TIRnRRs, on April 10, 2017 and July 3, 2017 (both weeks when Dana was elsewhere), I recorded all of the music at home on mini-disc, in sequence, and just added live patter as the show aired. That might seem complicated, but it was easier than trying to segue from song to song in the studio with just a single turntable stashed in the corner.

This week, the arrival of a new blue vinyl 45 from our friends Stepford Knives prompted me to wanna include a bit more vinyl than we do on most of our shows. I copied both sides of that new single, grabbed a bunch of the mini-disc compilations I've slapped together over the past two decades, and tried to squeeze in as many of those LP and 45 tracks as I could. Needle to groove. Let's GO!

Of course, we didn't skimp on the CD tracks, either. We opened with a celebration of Syracuse's own Screen Test, whose fab cut "Make Something Happen" was used in last week's episode of the CBS-TV sitcom Young Sheldon. This Wednesday, February 19th, Screen Test's Gary Frenay and Arty Lenin are doing a special show at the Sheraton Syracuse University Hotel, commemorating the 20th anniversary of their Wednesday Sheraton residency, the longest-running weekly gig in the rich 'n' storied history of the Syracuse music scene. YEAH! The music plays from 5 to 8 pm, and Gary and Arty are promising one full set of Beatles songs, one full set of their own Screen Test and Flashcubes gems, and one set of requests. As for you? Well, if you're in Central New York, you oughtta be there. We also debuted an ace new track from Ken Fox & Knock Yourself Out, and proceeded to mix and mingle our LPs, CDs, and 45s with the confident impunity of the righteous. No streaming. We own the music, and the music owns us. This is what rock 'n' roll radio sounded like on a Sunday night in Syracuse this week.
This Is Rock 'n' Roll Radio with Dana & Carl airs Sunday nights from 9 to Midnight Eastern, on the air in Syracuse at SPARK! WSPJ 103.3 and 93.7 FM, and on the web at http://sparksyracuse.org/ You can read about our history here. TAX DEDUCTIBLE DONATIONS are always welcome.

The many fine This Is Rock 'n' Roll Radio compilation albums are still available, each full of that rockin' pop sound you crave. A portion of all sales benefit our perpetually cash-strapped community radio project:
PS: SEND MONEY!!!! We need tech upgrades like Elvis needs boats. Spark Syracuse is supported by listeners like you. Tax-deductible donations are welcome at 
http://sparksyracuse.org/support/
You can follow Carl's daily blog Boppin' (Like The Hip Folks Do) at 
https://carlcafarelli.blogspot.com/

Hey, Carl's writin' a book! The Greatest Record Ever Made! (Volume 1) will contain 133 essays about 133 songs, each one of 'em THE greatest record ever made. An infinite number of songs can each be the greatest record ever made, as long as they take turns. Updated initial information can be seen here.

TIRnRR # 1013: 2/16/2020
NEEDLE TO GROOVE vinyl cuts are listed in bold 
THE RAMONES: Do You Remember Rock 'n' Roll Radio? (Rhino, End Of The Century)
—
SCREEN TEST: Make Something Happen (Northside, Through The Past, Brightly)
DR. FEELGOOD: Roxette (Rhino, VA: Punk & New Wave Smash Hits)
LESLEY GORE: California Nights (Mercury, It's My Party)
NEIL DIAMOND: The Boat That I Row (Columbia, Classics–The Early Years)
THE SPINNERS: My Whole World Ended (The Moment You Left Me) (Motown, The Best Of The Spinners)
ERIC CLAPTON: Let It Rain (Polydor, 20th Century Masters)
—
STEPFORD KNIVES: Blue In The Face (Loaded Goat, single)
BASH & POP: Anything Can Happen (Fat Possum, Anything Can Happen)
MARYKATE O'NEIL: I'm Ready For My Luck To Turn Around (71, 1-800-Bankrupt)
HARMONIC DIRT: Maybe [live at The Ridge] (unreleased)
COLOR ME GONE: Lose Control (A & M, Color Me Gone)
THE MERRY-GO-ROUND: Live (Rev-Ola, Listen, Listen)
—
KEN FOX & KNOCK YOURSELF OUT: Let's Go! (Rum Bar, Ken Fox & Knock Yourself Out)
THE PALEY BROTHERS & RAMONES: Come On Let's Go (Big Beat, VA: Come On Let's Go!)
HOLLY GOLIGHTLY: Time Will Tell (Damaged Goods, Truly She Is None Other)
DONOVAN: Wear Your Love Like Heaven (Epic, Troubadour)
HOLLY & JOEY: I Got You Babe (Virgin, single)
THE MUFFS: On My Own (Omnivore, No Holiday)
—
THE ROMANTICS: Little White Lies (Spider, single)
DIRTY LOOKS: Let Go (Big Beat, VA: Come On Let's Go!)
PAUL COLLINS: Glittering Gold (Kool Kat Musik, VA: For The Record–A Tribute To John Wicks)
THE ORCHIDS: Stay At Home (Ace, VA: Shel's Girls)
THE MONKEES: A Little Bit Me, A Little Bit You (Colgems, single)
THE BENT BACKED TULIPS: Sweet Young Thing (eggBERT, Looking Through…)
—
LOU ANN BARTON: Brand New Lover (Asylum, Old Enough)
ANY TROUBLE: Second Choice (Salvo, VA: Born Stiff)
ROB MARTINEZ: All I Ever Wanted (Karma Frog, Maybe Miss America)
LES HANDCLAPS: Trop Tard (Handclaps, Sessions: Brooklyn)
THE CRETONES: Real Love (Planet, Thin Red Line)
THE BANGLES: The Real World (Omnivore, Ladies And Gentlemen…The Bangles!)
—
THE FAST: Kids Just Wanna Dance (Ram, single)
THE MOTORS: Dancing The Night Away (Rhino, VA: DIY: Teenage Kicks)
THE CONTOURS: Do You Love Me (Motown, The Very Best Of The Contours)
SANDY EDMONDS: Georgy Girl (RPM, VA: Am I Dreaming?)
JONI MITCHELL: Free Man In Paris (Asylum, Court And Spark)
KIKI DEE: Baby I Don't Care (RPM, VA: Am I Dreaming?)
—
STEPFORD KNIVES: I Don't Want Her (Anymore) (Loaded Goat, single)
THE BEATLES: Revolution 1 (Apple, The Beatles)
THE FLASHCUBES: Angry Young Man (Northside, Bright Lights)
THE SEX PISTOLS: God Save The Queen (Warner Brothers, Never Mind The Bollocks Here's The Sex Pistols)
EDDIE & THE HOT RODS: Get Out Of Denver (Island, Teenage Depression)
RICHARD HELL & THE VOIDOIDS: Love Comes In Spurts (Sire, Blank Generation)
—
RADIO BIRDMAN: You're Gonna Miss Me (Sire, Radios Appear)
THE WHO: I Can't Explain (MCA, My Generation)
THE JACKSON FIVE: I'll Be There (Motown, VA: Hitsville USA)
THE BEVIS FROND: He'd Be A Diamond (Rubric, New River Head)
STARZ: Cherry Baby (Capitol, Violation)
THE RECORDS: Starry Eyes (Rhino, VA: DIY: Starry Eyes)
FOOLS FACE: Even Angels Fall (Talk, Public Places)
DONOVAN: Colours (Epic, Troubadour)
THE LAMBRETTAS: Da-a-a-ance (MCA, Beat Boys In The Jet Age)
THE MUFFS: Pollyanna (Omnivore, No Holiday)
THE DAVE CLARK FIVE: Time (Epic, Glad All Over)