This Is Rock 'n' Roll Radio # 981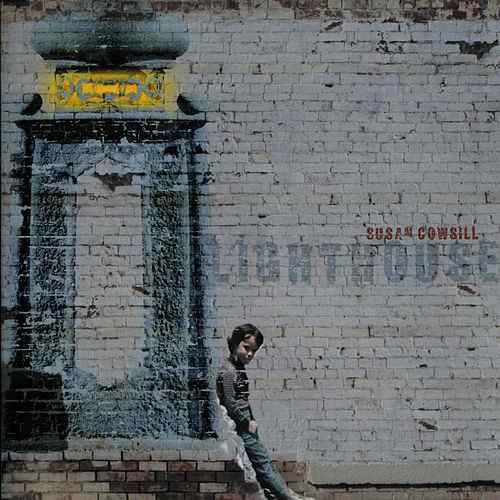 It's all right!

My introduction to Lou Reed's song "Rock And Roll" came not via The Velvet Underground, but via The Runaways. One of my best friends owned a copy of The Runaways' Live In Japan album, and the group's cover of "Rock And Roll" was a favorite, extolling the virtues of dancing to that fine, fine music, a life saved by rock 'n' roll. And it was all right.

It's all right!
40 years ago–June 30th, 1979–was just another Saturday night, and that same friend stopped by my house to borrow a book. I never saw him again. Maybe he already knew he wouldn't live to see another evening, but I didn't realize it until the next morning, July 1st, when his sister called me to tell me he'd killed himself.

Time heals all wounds. Some wounds leave a permanent scar anyway. I've had four decades to get over this, and I'm okay. Honest. It's all right.

It's all right!

But I remember. 
Here in 2019, the weekend offered more pleasant diversions. The Cowsills came to Syracuse on Saturday as part of the Happy Together tour, they were terrific, and we even got to meet them after the show. When Bob Cowsill realized who we were, his face lit up as he said to his siblings Susan Cowsill and Paul Cowsill, "Remember that radio show I was telling you about, This Is Rock 'n' Roll Radio? They play music you don't hear anywhere else, and I mean anywhere!" It was a moment of pure delight for us, with Susan asking if they could come on our show some time and Paul and I crooning a line from "Hair" while showing off our follicle-challenged heads. Dana, my wife Brenda, and I were giddy, and we hope The Cowsills return to Syracuse soon. If you have an opportunity to see them perform in any setting, you will be giddy. too.

(Brenda and I also saw the new film Yesterday this weekend, and found it fab, a light and frothy rom-com that felt pleasant and satisfying. No spoilers. Better'n decent songs.)

Back on the radio Sunday night, Dana and I struggled through significant, frustrating tech issues–please see "SEND MONEY!" notice below–to present new music from Ken Sharp (triumphant glam pop "Rock & Roll Supershow," which recalls my Saturday afternoons as a teen watching Sweet and Suzi Quatro on the British import TV show Supersonic), Dean Landew (it might sound strange, it might seem funny, but that's what DJs do with "Money"), and Orbis Max ("Twilight Tripper," another winner); follow Bandcamp links to each of these tracks below. 

And I commemorated a week in my life 40 years ago. The evening of 7/1/79 found me at a party in Pulaski, NY, sullen and drunk, watching my favorite band The Flashcubes play in a garage. When the cops came to shut down this noisy…thing, I was among those clever incorrigibles quoting the 'Cubes song "You're Not The Police." Ah, stupid youth. The following Friday, 7/6/19, I saw The Flashcubes again–at a Syracuse nightclub, Uncle Sam's–opening for The Ramones following an in-club screening of the Carbona Quartet's then-new film debut in Rock 'n' Roll High School. I remembered a Lou Reed song my late friend used to play for me, its in-concert rendition by The Runaways preserving a snapshot of who we were, who we thought we could be. It's all right! And we opened the show with Susan Cowsill's "River Of Love," a stunning song of loss and hope, written by her late brother Barry Cowsill. So what's to do when you let go of flyin' falcons/'Cept to watch them disappear 'til they're no more. Let the river flow. It's all right. It's all right! This is what rock 'n' roll radio sounded like on a Sunday night in Syracuse this week.

And it was all right.
This Is Rock 'n' Roll Radio with Dana & Carl, Sunday nights from 9 to Midnight Eastern, on the air in Syracuse on SPARK! WSPJ-LP 103.3 and 93.7 FM, and on the web at http://sparksyracuse.org/

PS: SEND MONEY!!!! We need tech upgrades like Elvis needs boats. Spark Syracuse is supported by listeners like you. Tax-deductible donations are welcome at 
http://sparksyracuse.org/support/
You can follow Carl's daily blog Boppin' (Like The Hip Folks Do) at 
https://carlcafarelli.blogspot.com/

Hey, Carl's writin' a book! The Greatest Record Ever Made! will contain 100 essays (and then some) about 100 tracks, plus two bonus instrumentals, each one of 'em THE greatest record ever made. An infinite number of records can each be the greatest record ever made, as long as they take turns. Updated initial information can be seen here: https://carlcafarelli.blogspot.com/2019/06/the-greatest-record-ever-made-updated.html

Our new compilation CD This Is Rock 'n' Roll Radio, Volume 4 is now available from Kool Kat Musik! 29 tracks of irresistible rockin' pop, starring Pop Co-Op, Ray Paul, Circe Link & Christian Nesmith, Vegas With Randolph Featuring Lannie Flowers, The Slapbacks, P. Hux, Irene Peña, Michael Oliver & the Sacred Band Featuring Dave Merritt, The Rubinoos, Stepford Knives, The Grip Weeds, Popdudes, Ronnie Dark, The Flashcubes, Chris von Sneidern, The Bottle Kids, 1.4.5., The Smithereens, Paul Collins' Beat, The Hit Squad, The Rulers, The Legal Matters, Maura & the Bright Lights, Lisa Mychols, and Mr. Encrypto & the Cyphers. You gotta have it, so order it at https://tinyurl.com/ycnly8oz Digital download version (minus The Smithereens' track) now available at https://tinyurl.com/ycauy9xt

TIRnRR # 981: 6/30/19
This Is Rock 'n' Roll Radio FRESH SPINS! (tracks we think we ain't played before) are listed in bold
THE RAMONES: Do You Remember Rock 'n' Roll Radio? (Rhino, End Of The Century)
—
SUSAN COWSILL: River Of Love (Blue Rose, Lighthouse)
MERRY CLAYTON: Gimme Shelter (Columbia, VA: 20 Feet From Stardom)
THE SMITHEREENS: Now And Then (Capitol, Blow Up)
THE ARCHIES: Sugar, Sugar (Sunset Boulevard, RON DANTE: Anthology)
IN DEED: What Once Was (Big Stir, Everest)
MONDELLO: Sherilyn (mondello.bandcamp.com, Hello, All You Happy People)
—
KEN SHARP: Rock & Roll Supershow (kensharp.bandcamp.com, single)
RICHARD & MIMI FARINA: Reno, Nevada (Vanguard, The Best Of Richard & Mimi Farina)
PRINCE: When You Were Mine (Warner Brothers, The Hits/The B-Sides)
KIRSTY MacCOLL: A New England (Salvo, VA: Born Stiff)
JUDYBATS: She Lives (In A Time Of Her Own) (Sire, VA: Where The Pyramid Meets The Eye)
THE HOLLIES: Carrie Anne (Epic, The Epic Anthology)
—
DEAN LANDEW: Money (deanlandew.bandcamp.com)
THE UNDERTONES: Thrill Me (Sanctuary, Get What You Need)
BUCK OWENS & HIS BUCKAROOS: Tall Dark Stranger (Rhino, 21 # 1 Hits)
THE BEATLES: I'm Happy Just To Dance With You (Capitol, single)
VEGAS WITH RANDOLPH: Give In To Love (vegaswithrandolph.bandcamp.com)
THE BOBBY FULLER FOUR: Never To Be Forgotten (Del-Fi, Never To Be Forgotten)
—
THE SPONGETONES: (My Girl) Maryanne (Loaded Goat, Always Carry On)
THE PRETENDERS: Back On The Chain Gang (Sire, The Singles)
THE COWSILLS: She Said To Me (Robin, Global)
THE BEVIS FROND: He'd Be A Diamond (Rubric, New River Head)
ARETHA FRANKLIN: I Say A Little Prayer (Atlantic, The Atlantic Singles Collection 1967-1970)
TRACEY ULLMAN: Breakaway (Salvo, Move Over Darling)
—
ORBIS MAX: Twilight Tripper (orbismax.bandcamp.com)
NICK LOWE: Heart Of The City (Yep Roc, Jesus Of Cool)
THE SEX PISTOLS: Did You No Wrong (Virgin, Kiss This)
THE CLASH: Train In Vain (Epic, The Essential Clash)
SEAN HUTTON: So We Became Alive (seanhuttonmusic.com, The Legend Of April Country)
THE POLICE: Can't Stand Losing You (A & M, Message In A Box)
—
THE COWSILLS: Hair (Rebound, The Best Of The Cowsills)
THE MONKEES: The Door Into Summer (Rhino, Pisces, Aquarius, Capricorn & Jones, Ltd.)
T BONE BURNETT: Jellico Coal Man (Columbia, VA: Johnny Cash: Words And Music)
ICICLE WORKS: Birds Fly (Whisper To A Scream) (Cherry Red, VA: Revolutionary Spirit)
SLY & THE FAMILY STONE: Everybody Is A Star (Epic, Greatest Hits)
BRENDA & THE BEACH BALLS: Every Day Another Dream (Cherry Red, VA: Revolutionary Spirit)
—
JOE SULLIVAN: Time Machine (Futureman, Growing Up Schlockstar)
THE NASHVILLE RAMBLERS: The Trains (Rhino, VA: Children Of Nuggets)
THE RUNAWAYS: Rock And Roll [live] (Hip-O, The Mercury Albums Anthology)
THAT PETROL EMOTION: It's A Good Thing (Rhino, VA: Children Of Nuggets)
ARROGANCE: Praying Mantis (Gaff Music, The 5′ 11″ Record)
THE POSIES: I May Hate You Sometimes (Rhino, VA: Children Of Nuggets)
—
THE RAMONES: Rock 'n' Roll High School (Rhino, Loud, Fast Ramones)
THE GODFATHERS: This Damn Nation (Rhino, VA: Children Of Nuggets)
THE FLASHCUBES: You're Not The Police (Northside, Bright Lights)
WARREN ZEVON: Poor, Poor Pitiful Me (Rhino, Genius)
THE KINKS: No More Looking Back (Velvel, Schoolboys In Disgrace)
THE CYNICS: Baby What's Wrong (Rhino, VA: Children Of Nuggets)
THE PYRAMIDS: Penetration (Ace, VA: The Birth Of Surf)