This Is Rock 'n' Roll Radio # 1096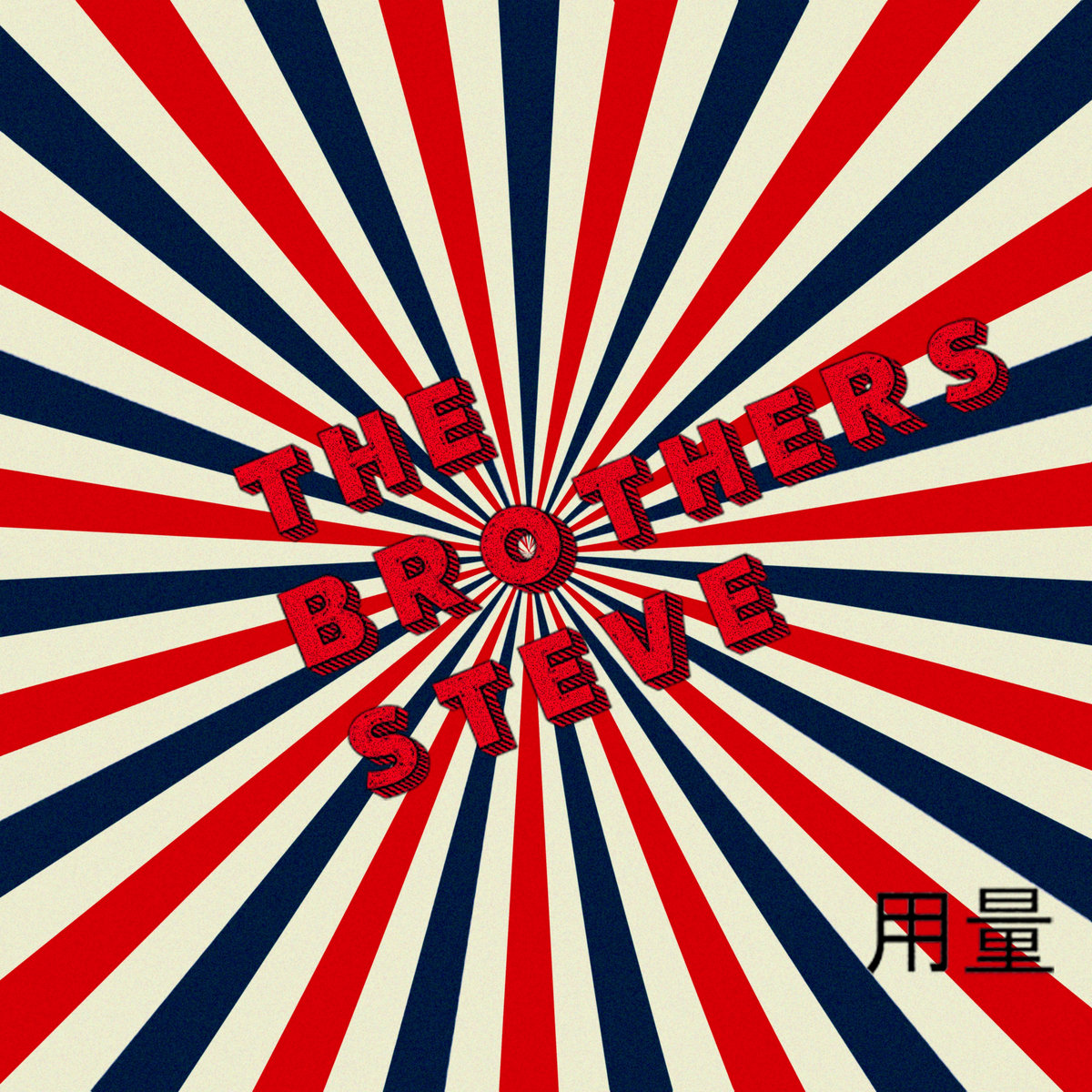 Dana and I are big fans of the Brothers Steve, especially (but not limited to) "We Got The Hits," which has become the sort of all-time TIRnRR Fave Rave one might expect to hear on our forthcoming 1100th show. We're also big fans of the Big Stir Records label, because we a) dig rockin' pop music, and b) have pulses. As Big Stir prepares the release of the Brothers Steve's second album Dose (the follow-up to debut record # 1, making us presume the next one'll be called either Trace or Dry), we were of course bound to open this week's show with that new album's first focus track, "Next Aquarius." This is the dawning of the age of the Brothers Steve! More Doses to come in future weeks. Ask your doctor if Dose is right for you. If he or she says no, get a new doctor; your time is too valuable to waste with such a quack.
Kool Kat Musik is another label that's earned our devotion. Kool Kat released the last two TIRnRR compilation albums, and did the physical release of Waterloo Sunset–Benefit For This Is Rock 'n' Roll Radio. HuzZAH! We tend to pay rapt attention to nearly every new Kool Kat release, and Bridge And Tunnel, the fab new album from the Junior League, is most certainly worthy of that attention. This week's razzmatazz also features new singles from the ever-reliable Red On Red Records (courtesy of Stupidity featuring Keith Streng) and Rum Bar Records (with the Amplifier Heads). We mix all of that up with both new and familiar sounds from the Legal Matters (on Futureman Records, the digital home of all TIRnRR compilations), the Weeklings (on Jem Recordings), Prince, Colin Hay, Elvis Costello, the Linda Lindas, and the sundry delights detailed below. Wanna be a fan? We're fans. We have a place for you here.
IN FOUR WEEKS: on October 24th, please join us for THIS IS ROCK 'N' ROLL RADIO # 1100! We'll, y'know, play some tunes. And this is what rock 'n' roll radio sounded like on a Sunday night in Syracuse this week
This Is Rock 'n' Roll Radio with Dana & Carlairs Sunday nights from 9 to Midnight Eastern, on the air in Syracuse at SPARK! WSPJ 103.3 and 93.7 FM, and on the web at http://sparksyracuse.org/ You can read all about this show's long and weird history here: Boppin' The Whole Friggin' Planet (The History Of THIS IS ROCK 'N' ROLL RADIO).
TAX DEDUCTIBLE DONATIONS are always welcome.The many fine This Is Rock 'n' Roll Radio compilation albums are still available, each full of that rockin' pop sound you crave. A portion of all sales benefit our perpetually cash-strapped community radio project:
Volume 1: download
Volume 2: CD or download
Volume 3: download
Volume 4: CD or download
Waterloo Sunset–Benefit For This Is Rock 'n' Roll Radio: CD or download
PS: SEND MONEY!!!! We need tech upgrades like Elvis needs boats. Spark Syracuse is supported by listeners like you. Tax-deductible donations are welcome at
http://sparksyracuse.org/support/
You can follow Carl's daily blog Boppin' (Like The Hip Folks Do) at
https://carlcafarelli.blogspot.com/
TIRnRR # 1096: 9/26/2021
TIRnRR FRESH SPINS! Tracks we think we ain't played before are listed in bold
THE RAMONES: Do You Remember Rock 'n' Roll Radio? (Rhino, End Of The Century)
—
THE BROTHERS STEVE: Next Aquarius (Big Stir, Dose)
GUIDED BY VOICES: Echos Myron (Matador, The Best Of Guided By Voices: Human Amusements At Hourly Rates)
OTIS REDDING: Your One And Only Man (Rhino, Otis!)
ELVIS COSTELLO & THE ATTRACTIONS & NINA DIAZ: No Action (Universal, Spanish Model)
SUZI QUATRO: Move It (EMI, The Essential Suzi Quatro)
THE PRETENDERS: Message Of Love (Sire, The Singles)
—
PRINCE: Hot Summer (New Power Generation, Welcome 2 America)
BANGLES: Manic Monday (Columbia, Greatest Hits)
TEENAGE FANCLUB: Don't Look Back (Jetset, Four Thousand Seven Hundred And Sixty-Six Seconds)
JUNIPER: Boys! Boys! Boys! Boys! Boys! (Confidential Recordings, Juniper)
MIKE BROWNING: I'll Never Find Another You (n/a, Class Act)THE LINDA LINDAS: Never Say Never (n/a, The Linda Lindas)
—
THE JUNIOR LEAGUE: The Sunshine Saves Everyone (Kool Kat Musik, Bridge And Tunnel)
SQUEEZE: Annie Get Your Gun (A & M, The Squeeze Story)
THE PETE BEST COMBO: All Aboard (Griffin, Beyond The Beatles 1964-66)
THE SINGLES: He Can Go, You Can't Stay (Rainbow Quartz, Better Than Before)
WILSON PICKETT: Help Me Make It Through The Night (RCA, Mr. Magic Man: The Complete RCA Studio Recordings)
XTC: Sgt. Rock (Is Going To Help Me) (Virgin, Black Sea)
—
COLIN HAY: I Just Don't Know What To Do With Myself (Compass, I Just Don't Know What To Do With Myself)
VIC GODARD & THE SUBWAY SECT: Johnny Thunders (Motion, Twenty Odd Years)
THE 5TH DIMENSION: If I Could Reach You (Arista, Ultimate 5th Dimension)
THE VELVET UNDERGROUND: Rock & Roll (Polydor, Peel Slowly And See)
THE RAIDERS: The Shape Of Things To Come (Columbia, Indian Reservation)
TOMMY JAMES & THE SHONDELLS: Mirage (Rhino, Anthology)
—
STUPIDITY FEATURING KEITH STRENG: Magical Girl (Red On Red, single)
TOM PETTY & THE HEARTBREAKERS: American Girl (MCA, Anthology: Through The Years)
RAY CHARLES: Hit The Road Jack (Castle, The Collection)
THEE SGT. MAJOR III: New Painter Man (Spark & Shine, The Idea Factory)
ALICE COOPER: Reflected (Rhino, Pretties For You)THE ON AND ONS: 9 Days (theonandons.bandcamp.com, Menacing Smile)
—
THE AMPLIFIER HEADS: GlamOrama (Rum Bar, SaturnalienS)
THEE HEADCOATEES: Swallow My Pride (Damaged Goods, the Sisters Of Suave)
SLY & THE FAMILY STONE: If This Room Could Talk (Epic, A Whole New Thing)
SWEET: Little Willy (Capitol, The Best Of Sweet)
NELSON BRAGG: Glorious Days (Steel Derrick, Gratitude Blues)
SUGAR: If I Can't Change Your Mind (Rykodisc, Copper Blue)
—
DANNY MALONE: You Were So Warm (unreleased)
THE SPRINGFIELDS: Bicycle Song (Slumberland, Singles 1986-1991)
DEL SHANNON: Keep Searchin' (We'll Follow The Sun) (Rhino, Greatest Hits)
SPLIT ENZ: History Never Repeats (A & M, History Never Repeats)
CAT STEVENS: Come On And Dance (Deram. Matthew& Son)SPARKS: Lawnmower (BMG, A Steady Drip, Drip, Drip)
—
KID GULLIVER: Gimme Some Go! (Red On Red, Gimme Some Go!)
THE MOST: Best Of Me [live]
THE RAMONES: Got Alot To Say (Radioactive, ¡Adios Amigos!)
THE NAZZ: Forget All About It (Rhino, Nazz Nazz)
SORROWS: Play This Song (On The Radio) (Big Stir, Love Too Late…The Real Album)
THE JAM: But I'm Different Now (Polydor, Direction Reaction Creation)
—
THE LEGAL MATTERS: Please Make A Sound (Futureman, Chapter Three)
THE JAYHAWKS: She Walks In So Many Ways (Rounder, Mockingbird Time)
THE GODFATHERS: She Gives Me Love (Epic, More Songs About Love & Hate)
JOSIE & THE PUSSYCATS: 3 Small Words (Play-Tone, VA: Josie & the Pussycats OST)
THE FOUR TOPS: Loving You Is Sweeter Than Ever (Motown, The Ultimate Collection)
THE LOLAS: Sticker (Futureman, VA: This Is Rock 'n' Roll Radio, Volume 1)
THE WEEKLINGS: Mona Lisa (Jem, In Their Own Write)
THE MONKEES: Sometime In The Morning (Rhino, More Of The Monkees)
—
THE COOLIES: Yeah I Don't Know (Wicked Cool, Uh Oh! It's…The Coolies)
HOLLY GOLIGHTLY: Overtaking (Damaged Goods, God Don't Like It)