This Is Rock 'n' Roll Radio # 1058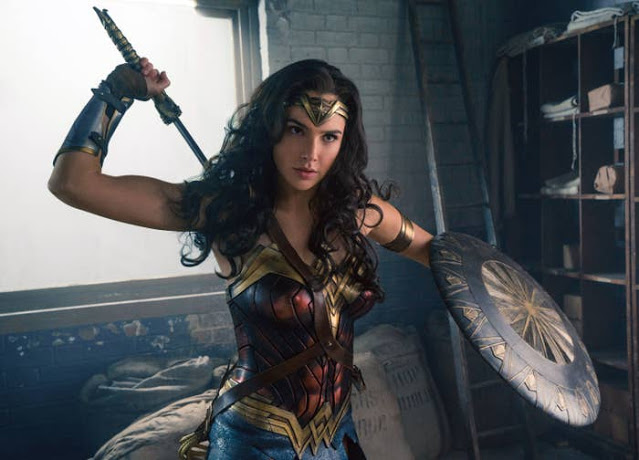 It has certainly been a year. Maybe we can't quite hit reset and start over, but we can forge ahead. We can play music. We can dance separately until we're again able to dance together. Turn it up. And listen to Brother Eytan Mirsky: This year's gonna be our year. Let's kick whatever needs kickin'. This year, man. This year.
And this is what that year's beginning sounds like on a Sunday night in Syracuse this week.
This Is Rock 'n' Roll Radio with Dana & Carl airs Sunday nights from 9 to Midnight Eastern, on the air in Syracuse at SPARK! WSPJ 103.3 and 93.7 FM, and on the web at http://sparksyracuse.org/ You can read all about this show's long and weird history here: Boppin' The Whole Friggin' Planet (The History Of THIS IS ROCK 'N' ROLL RADIO). TAX DEDUCTIBLE DONATIONS are always welcome.The many fine This Is Rock 'n' Roll Radio compilation albums are still available, each full of that rockin' pop sound you crave. A portion of all sales benefit our perpetually cash-strapped community radio project:
Volume 1: download
Volume 2: CD or download
Volume 3: download
Volume 4: CD or download
Waterloo Sunset–Benefit For This Is Rock 'n' Roll Radio: CD or download
PS: SEND MONEY!!!! We need tech upgrades like Elvis needs boats. Spark Syracuse is supported by listeners like you. Tax-deductible donations are welcome at
http://sparksyracuse.org/support/
You can follow Carl's daily blog Boppin' (Like The Hip Folks Do) at
https://carlcafarelli.blogspot.com/
Hey, Carl's writin' a book! The Greatest Record Ever Made! (Volume 1) will contain 165 essays about 165 songs, each one of 'em THE greatest record ever made. An infinite number of songs can each be the greatest record ever made, as long as they take turns. Updated initial information can be seen here. My weekly video series The Greatest Record Ever Made! on YouTube has posted my rants about The Ramones' "Do You Remember Rock 'n' Roll Radio?," Badfinger's "Baby Blue," Baron Damon and the Vampires' "The Transylvania Twist," Chuck Berry's "Promised Land," Dusty Springfield's "I Only Want To Be With You," The Sex Pistols' "God Save The Queen," Elvis Presley's "Heartbreak Hotel," and Big Mama Thornton's "Hound Dog," Patti Smith's "Gloria," The Monkees' "Riu Chiu," and Eytan Mirsky's "This Year's Gonna Be Our Year."

TIRnRR # 1058: 1/3/2021
TIRnRR FRESH SPINS! Track we think we ain't played before are listed in bold

THE RAMONES: Do You Remember Rock 'n' Roll Radio? (Rhino, End Of The Century)
—
EYTAN MIRSKY: This Year's Gonna Be Our Year (M-Squared, Year Of The Mouse)
PAUL McCARTNEY: Find My Way (Capitol, McCartney III)
CISSY HOUSTON: Down In The Boondocks (Soul Music, Presenting Cissy Houston)
PATTI SMITH: Because The Night (Arista, Land)
20/20: Song Of The Universe (Big Deal, VA: Yellow Pills Volume 1)
THE REVERBS: Trusted Woods (Captured Tracks, VA: Strum & Thrum)
—
POP CO-OP: Yellow Pills (Futureman, VA: Action Now: 20/20 Re-Envisioned)
TOM PETTY: You Don't Know How It Feels (Warner Brothers, Wildflowers & All The Rest)
LAURIE BIAGINI: A Go-Go Girl In A Modern World (n/a, A Go-Go Girl In A Modern World)
THE MOODY BLUES: Fly Me High (Deram, Days Of Future Passed)
THE TEMPTATIONS: I Can't Get Next To You (Motown, Gold)
MARIANNE FAITHFULL: Can't You Hear My Heartbeat (Decca, Live At The BBC)
—
THE CLICK BEETLES: Hey Renee (Big Stir, single)
WINGS: So Glad To See You Here (Capitol, Back To The Egg)
CAPTAIN BEEFHEART & HIS MAGIC BAND: Here I Am I Always Am (Edsel, The Legendary A & M Sessions)
THE WHITE STRIPES: The Hardest Button To Button (Legacy, Greatest Hits)
AMERICA: Sister Golden Hair (Rhino, The Complete Greatest Hits)
WIRE: Mannequin (Pinkflag, Pink Flag)
—
ARIELLE EDEN: Sagittarius (single)
VERUCA SALT: Seether (Geffen, American Thighs)
HEATWAVES: In My Teens (Rum Bar, Complete Recordings [2017-2020])
DIRTY LOOKS: Let Go (Big Beat, VA: Come On Let's Go!)
ARTHUR CONLEY: Sweet Soul Music (Atco, single)
THE OHMS: Chain Letter (Northside, single)
—
MILES KANE: Better Than That (Columbia, Don't Forget Who You Are)
THE TWEEDS: I Need That Record (Big Beat, VA: Come On Let's Go!)
IRENE PEÑA: Ridiculous (single)
THE MUFFS: Outer Space (Omnivore, Happy Birthday To Me)
THE FLIRTATIONS: Nothing But A Heartache (RPM, Sounds Like The Flirtations)
ROD STEWART: Maggie May [BBC Radio 1 performance] (Mercury, Rarities)
—
TINA & THE TINY POTATOES: Words And Music (Big Stir, single)
THE BROTHERS STEVE: We Got The Hits (Big Stir, # 1)
MIKE BROWNING: We're Hangin' Out (n/a, Never Too Late)
THE GOLD NEEDLES: Billy Liar (Jem, single)
THE VOICE OF THE BEEHIVE: Don't Call Me Baby (London, Let It Bee)
KID GULLIVER: Forget About Him (Red On Red, single)
—
THE SHANG HI LOS: Skipping Records (Rum Bar, Kick It Like A Wicked Bad Habit)
THE MnMs: I'm Tired (Burger, Melts In Your Ears 1980-1981)
THE MONKEES: Sunny Girlfriend [acoustic remix of master vocal] (Rhino Handmade, Headquarters Sessions)
WRECKLESS ERIC & AMY RIGBY: Do You Remember That? (Southern Domestic, A Working Museum)
MELANIE: Lay Down (Candles In The Rain) (Buddah, VA: Dick Clark 20 Years Of Rock N' Roll)
PAUL COLLINS' BEAT: Hey DJ (Get Hip, Ribbon Of Gold)
—
THE STAN LAURELS: Lost And Found (Big Stir, There Is No Light Without The Dark)
THE BAR: Katie's Shoes (The Kids At Our House, The BAR)
THE DOLLY MIXTURE: Everything And More (n/a, Everything And More)
THE VAVAVOODOOS: B-Girls On Roller Skates (Apocalypse Wow)
THE RAMONES: Cretin Hop (Rhino, Rocket To Russia)
KASENETZ-KATZ SINGING ORCHESTRAL CIRCUS: Quick Joey Small (Run Joey Run) (BMG, VA: The Complete Buddah Chart Singles Volume Two)
THE DAHLMANNS: Tomorrow Came Today (Pop Detective, American Heartbeat)
CLASSIC RUINS: Forget About It (Rum Bar, Forget About It)
THEE SGT. MAJOR III: New Painter Man (Spark And Shine, The Idea Factory)
THE KINKS: You Really Got Me (Sanctuary, The Ultimate Collection)
THE BEATLES: Two Of Us (Apple, Let It Be–Naked)