This Is Rock 'n' Roll Radio # 1052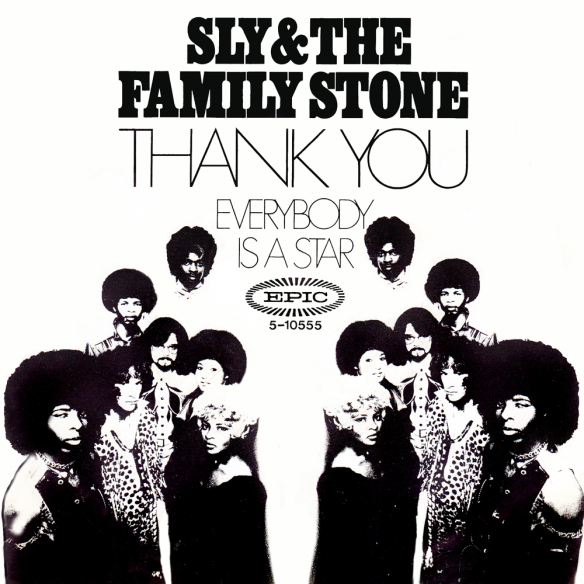 We begin our show this Thanksgiving week with expressions of gratitude from Sly and the Family Stone and Big Star (though I may question the sincerity of the latter), and conclude with two songs by The Beatles. In between, we skip across decades and styles, from The Drifters' 1962 gem "Sweets For My Sweet" through 2020 offerings from Icecream Hands, Dear Stella, Coke Belda, Kid Gulliver, The Neighborhoods, Pop Co-Op, The Junior League, Irene Peña, Gretchen's Wheel, Orbis Max with Emperor Penguin, Evie Sands, Jim Basnight, The Gold Needles, and The Midnight Callers. The Monkees from 2016. The Ramones from 1978. Jordan Siwek from 2018. P. P. Arnold. The First Class. Cockeyed Ghost. The Kinks. More, and more, and more, from whenever and whomever our hearts and ears reveal to be right in that exact moment.
This year, it can be difficult to feel thankful. We can't wish away the troubles, can't pretend things are as they should be. They are not. For now, we have each other, and we have our music. Thank you for that.
This is what rock 'n' roll radio sounded like on a Sunday night in Syracuse this week.
This Is Rock 'n' Roll Radio with Dana & Carl airs Sunday nights from 9 to Midnight Eastern, on the air in Syracuse at SPARK! WSPJ 103.3 and 93.7 FM, and on the web at http://sparksyracuse.org/ You can read all about this show's long and weird history here: Boppin' The Whole Friggin' Planet (The History Of THIS IS ROCK 'N' ROLL RADIO). TAX DEDUCTIBLE DONATIONS are always welcome.The many fine This Is Rock 'n' Roll Radio compilation albums are still available, each full of that rockin' pop sound you crave. A portion of all sales benefit our perpetually cash-strapped community radio project:
Volume 1: download
Volume 2: CD or download
Volume 3: download
Volume 4: CD or download
Waterloo Sunset–Benefit For This Is Rock 'n' Roll Radio: CD or download
PS: SEND MONEY!!!! We need tech upgrades like Elvis needs boats. Spark Syracuse is supported by listeners like you. Tax-deductible donations are welcome at
http://sparksyracuse.org/support/
You can follow Carl's daily blog Boppin' (Like The Hip Folks Do) at
https://carlcafarelli.blogspot.com/
Hey, Carl's writin' a book! The Greatest Record Ever Made! (Volume 1) will contain 165 essays about 165 songs, each one of 'em THE greatest record ever made. An infinite number of songs can each be the greatest record ever made, as long as they take turns. Updated initial information can be seen here. My weekly video series The Greatest Record Ever Made! on YouTube has posted my rants about The Ramones' "Do You Remember Rock 'n' Roll Radio?," Badfinger's "Baby Blue," Baron Damon and the Vampires' "The Transylvania Twist," Chuck Berry's "Promised Land," Dusty Springfield's "I Only Want To Be With You," and The Sex Pistols' "God Save The Queen."
Now: on with the show!
TIRnRR # 1052: 11/22/2020TIRnRR FRESH SPINS! Tracks we think we ain't played before are listed in bold.
THE RAMONES: Do You Remember Rock 'n' Roll Radio? (Rhino, End Of The Century)–SLY & THE FAMILY STONE: Thank You (Falletinme Be Mice Elf Agin) (Epic, Greatest Hits)BIG STAR: Thank You Friends (Rykodisc, Third/Sister Lovers)THE ROMANTICS: Open Up Your Door (Nemperor, In Heat)ROXY MUSIC: Virginia Plain (Reprise, Street Life)WILD KISSES: Feels So Fine (wildkisses.bandcamp.com, Wild Kisses)THE SENSATIONAL ALEX HARVEY BAND: Action Strasse (Castle, The Collection)—ICECREAM HANDS: No Weapon But Love (Big Stir, single)SPARKS: Girl From Germany (Rhino, Profile)DEAR STELLA: Time Machine (dearstellamusic.com, Time Zones)THE MUFFS: Weird Boy Next Door (Burger, Whoop De Doo)DUSTY SPRINGFIELD: Son Of A Preacher Man (Rhino, Dusty In Memphis)LULU: To Sir, With Love [museum outings montage] (Retroactive, VA: To Sir, With Love OST)–JORDAN SIWEK: Never Give Up (Gleaming Stream, Sun Inside You)NEW ORDER: Age Of Consent (Factory, Power, Corruption & Lies)COKE BELDA: Nights On Broadway (Futureman, 5: A Tribute To The Bee Gees Vol. 2)BELLE & SEBASTIAN: Legal Man (Jeepster, single)DIANA ROSS & THE SUPREMES: Love Child (Motown, The Ultimate Collection)SKEETER DAVIS: I Can't Stay Mad At You (Real Gone Music, VA: Honeybeat)–KID GULLIVER: Forget About Him (Red On Red, single)THE RAMONES: I Just Want To Have Something To Do (Rhino, Road To Ruin)THE FIVE AMERICANS: Western Union (Sundazed, Western Union)JOY DIVISION: Love Will Tear Us Apart [Permanent Mix] (Qwest, Permanent)THE REVELATIONS: Why When Love Is Gone (Red River, The Cost Of Living)THE B-52'S: Planet Claire (Rhino, Nude On The Moon)–THE NEIGHBORHOODS: Half Life (Red On Red, single)THE COWSILLS: She Said To Me (Futureman, VA: This Is Rock 'n' Roll Radio, Volume 2)POP CO-OP: Persistence Of Memory (Futureman, Factory Settings)THE HOLLIES: Look Through Any Window [French lyric version] (EMI, Clarke, Hicks & Nash Years)1.4.5.: She Couldn't Say No (Northside, 3 Chords & A Cloud Of Dust)JEFFERSON: Love Grows (Where My Rosemary Goes) (Castle, VA: Buttercups & Rainbows)–THE JUNIOR LEAGUE: Leave Me Resigned (Kool Kat Musik, Fall Back)THE FIRST CLASS: Beach Baby (Varese Sarabande, VA: The Voice Of Tony Burrows)IRENE PEÑA: It Must Be Summer (Big Stir, single)BUFFALO SPRINGFIELD: Sit Down I Think I Love You (Rhino, Buffalo Springfield)THE DRIFTERS: Sweets For My Sweet (Atlantic, All-Time Greatest Hits & More 1959-1965)THE MONKEES: Me & Magdalena [Version 2] (Rhino, Good Times! [digital version])–GRETCHEN'S WHEEL: You Should Know (Futureman, Such Open Sky)MARY LOU LORD: Aim Low (Kill Rock Stars, Mary Lou Lord/Sean Na Na)P. P. ARNOLD: The First Cut Is The Deepest (Sequel, The First Cut)BOB DYLAN: Positively 4th Street (Columbia, Biograph)ORBIS MAX WITH EMPEROR PENGUIN: Talk To Me (single)THE DAMNED: Wait For The Blackout (Sanctuary, Smash It Up)–EVIE SANDS: If You Give Up (R-Spot, Get Out Of Your Own Way)COCKEYED GHOST: About Jill (Big Deal, Keep Yourself Amused)THE KINKS: See My Friends (Sanctuary, The Ultimate Collection)THE HEARTBREAKERS: Love Comes In Spurts [Yonkers demo] (Cleopatra, Yonkers Demo + Live 1975/1976)JIM BASNIGHT: New Guitar In Town (Precedent, Jokers, Idols & Misfits)THE GOLD NEEDLES: Billy Liar (Jem, single)THE MIDNIGHT CALLERS: 41 Miles To Roscoe (Jem, Red Letter Glow)THE BROTHERS STEVE: We Got The Hits (Big Stir, # 1)THE BEATLES: Thank You, Girl (Capitol, The Beatles' Second Album)THE BEATLES: Two Of Us (Apple, Let It Be…Naked)