This Is Rock 'n' Roll Radio # 1037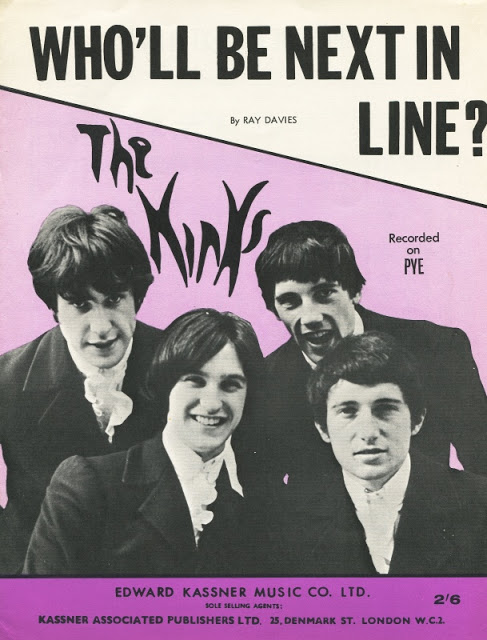 WARNING: Contents under pressure.

We determined ahead of time that we wanted to end this week's show with an extended preview of next's week's special edition of This Is Rock 'n' Roll Radio. That meant we had a more compressed space within which to cram the rest of our prerequisite rockin' pop shenanigans. We needed to find room for fantastic new music from Nick Pipitone, Rick Hromadka, Your Friend Jebb, and Mylittlebrother. We had to reserve a large enough playground for transcendent sounds of varying vintage, from the familiar work of The Four Seasons, Shirley And Company, The Pretenders, The Toys, David Bowie, Psychedelic Furs, Roxy Music, and Fountains Of Wayne through more recent delights from The Go-Go's, Justine and the Unclean, Librarians With Hickeys, The Click Beetles, The Corner Laughers, Anny Celsi, and The Vapour Trails.

And we did it! We fit it all in, and we congratulated ourselves for our unerring dedication and accomplishment. Plus, y'know, tunes. Gotta have tunes. That left only the serious business of getting things set up for…

…NEXT WEEK: the long-awaited return! It's The Ninth Annual DANA'S FUNKY SOUL PIT! We gave you a little taste this week. Come back next week for the complete treat. Until then, this is what rock 'n' roll radio sounded like on a Sunday night in Syracuse this week.
This Is Rock 'n' Roll Radio with Dana & Carl airs Sunday nights from 9 to Midnight Eastern, on the air in Syracuse at SPARK! WSPJ 103.3 and 93.7 FM, and on the web at http://sparksyracuse.org/ You can read all about this show's long and weird history here: Boppin' The Whole Friggin' Planet (The History Of THIS IS ROCK 'N' ROLL RADIO). TAX DEDUCTIBLE DONATIONS are always welcome.

The many fine This Is Rock 'n' Roll Radio compilation albums are still available, each full of that rockin' pop sound you crave. A portion of all sales benefit our perpetually cash-strapped community radio project:

Volume 1: download
Volume 2: CD or download
Volume 3: download
Volume 4: CD or download
Waterloo Sunset–Benefit For This Is Rock 'n' Roll Radio: CD or download
PS: SEND MONEY!!!! We need tech upgrades like Elvis needs boats. Spark Syracuse is supported by listeners like you. Tax-deductible donations are welcome at
http://sparksyracuse.org/support/
You can follow Carl's daily blog Boppin' (Like The Hip Folks Do) at
https://carlcafarelli.blogspot.com/

Hey, Carl's writin' a book! The Greatest Record Ever Made! (Volume 1) will contain 155 essays about 155 songs, each one of 'em THE greatest record ever made. An infinite number of songs can each be the greatest record ever made, as long as they take turns. Updated initial information can be seen here.

TIRnRR # 1037: 8/9/2020
TIRnRR FRESH SPINS! Tracks we think we ain't played before are listed in bold.

THE RAMONES: Do You Remember Rock 'n' Roll Radio? (Rhino, End Of The Century)
—
THE GO-GO'S: Club Zero (single)
THE LEMON DROPS: I Live In The Springtime [unreleased version] (Cicadelic, Sunshine Flower Power)
ROXY MUSIC: Love Is The Drug (E.G., The Best Of Roxy Music)
MARY LOU LORD: Driven Away (Rubric, Speeding Motorcycle)
SHIRLEY & COMPANY: Shame, Shame, Shame (Rhino, VA: Bo Diddley Beats)
DR. FEELGOOD: She Does It Right (United Artists, Down By The Jetty)
—
YOUR FRIEND JEBB: Change Of Seasons (jebbsmusic.bandcamp.com)
THE PRETENDERS: Cuban Slide (Rhino, The Pretenders)
THE FOUR SEASONS: Walk Like A Man (Rhino, Greatest Hits)
NICO: I'm Not Sayin' (Chronicles, The Classic Years)
THE CORNER LAUGHERS: The Accepted Time (Big Stir, Temescal Telegraph)
THE ACTION: Take Me In Your Arms (Rock Me A Little While) [BBC session] (Grapefruit, Shadows And Reflections)
—
NICK PIPITONE: Village Scoop (Kool Kat Musik, Thiensville)
MATTHEW SWEET & SUSANNA HOFFS: Care Of Cell 44 (Shout Factory, Under The Covers, Vol. 1)
AC/DC: Rock 'n' Roll Damnation (Atlantic, Powerage)
THE HEARTBREAKERS: Blank Generation [Yonkers demo] (Cleopatra, Yonkers Demo + Live 1975/1976)
DUSTY SPRINGFIELD: I Only Want To Be With You (Mercury, The Very Best Of Dusty Springfield)
SKEETER DAVIS: I Can't Stay Mad At You (Real Gone Music, VA: Honeybeat)
—
THE KINKS: Who'll Be The Next In Line (Essential, Kinda Kinks)
THE JAM: Start! (Polydor, Direction Reaction Creation)
LIBRARIANS WITH HICKEYS: That Time Is Now (Big Stir, Long Overdue)
PETE TOWNSHEND: Circles (Redline, Scooped)
ANNY CELSI: Sideways Rain (Ragazza, Kaleidoscope Heart)
WRECKLESS ERIC & AMY RIGBY: Do You Remember That (Southern Domestic, A Working Museum)
—
RICK HROMADKA: Full Blown Freakout (SodaStar, Better Days)
AMEN CORNER: Expressway To Your Heart (Deram, VA: The Mod Scene)
JUSTINE & THE UNCLEAN: Vengeance (Rum Bar, single)
THE WIPERS: Nothing Left To Lose (Restless, The Best Of Wipers And Greg Sage)
THE TOYS: May My Heart Be Cast Into Stone (Collectables, A Lover's Concerto/Attack!)
THE SHAGGS: You're Something Special To Me (Rounder, Shaggs' Own Thing)
—
MYLITTLEBROTHER: D.E.F. (Big Stir, single)
PSYCHEDELIC FURS: Pretty In Pink (Sony, VA: Pure…Alternative 80s)
THE VAPOUR TRAILS: Why Wonder Why (Futureman, Golden Sunshine)
STARFISH: This Town (Soul Jazz, VA: No Seattle)
KISS: Then She Kissed Me (Mercury, Love Gun)
DAVE EDMUNDS: Some Other Guy (RCA, Subtle As A Flying Mallet)
—
THE SMITHEREENS: Some Other Guy (Capitol, Beauty And Sadness)
DAVID BOWIE: Andy Warhol (Virgin, Bowie At The Beeb)
THE BAR: Katie's Shoes (dannyandkim.com, single)
SHOES: The Things You Do (Elektra, Tongue Twister)
THE CLICK BEETLES: Don't You Call My Name (Vandalay, Pop Fossil)
FOUNTAINS OF WAYNE: Denise (Atlantic, Utopia Parkway)
—
THE BANDWAGON: Breakin' Down The Walls Of Heartache (Kent, Breakin' Down The Walls Of Heartache)
ARETHA FRANKLIN: Eleanor Rigby (Atlantic, The Atlantic Singles Collection 1967-1970)
ARTHUR ALEXANDER: Every Day I Have To Cry Some (Razor & Tie, The Ultimate Arthur Alexander)
ERMA FRANKLIN: I Don't Want No Mama's Boy (Real Gone Music, VA: Honeybeat)
PRINCE: I Could Never Take The Place Of Your Man (Warner Brothers, The Hits/The B-Sides)
NICHELLE NICHOLS: Why Don't You Do Right (Real Gone Music, VA: Honeybeat)
THE MYNAH BIRDS: I Got You (In My Soul) (Motown, VA: Motown Unreleased: 1966)
LITTLE EVA: Stand By Me (Real Gone Music, VA: Honeybeat)
CHUCK BERRY: Johnny B. Goode (MCA, The Anthology)
JOHNNY ACE & WILLIE MAE THORNTON: Yes Baby (Duke, single)
THE ISLEY BROTHERS: Got To Have You Back (Motown, Greatest Hits And Rare Classics)
TINY BRADSHAW: The Train Kept A-Rollin' (King, single)
ARTHUR CONLEY: Sweet Soul Music (Atco, single)
THE GAYLADS: Over The Rainbow's End (Trojan, VA: This Is Trojan Rock Steady)
—
POST SOUL PIT BONUS TRACK!
DEAN LANDEW: Hound Dog [live at CBGB's] (deanlandew.bandcamp.com)