This Is Rock 'n' Roll Radio # 1035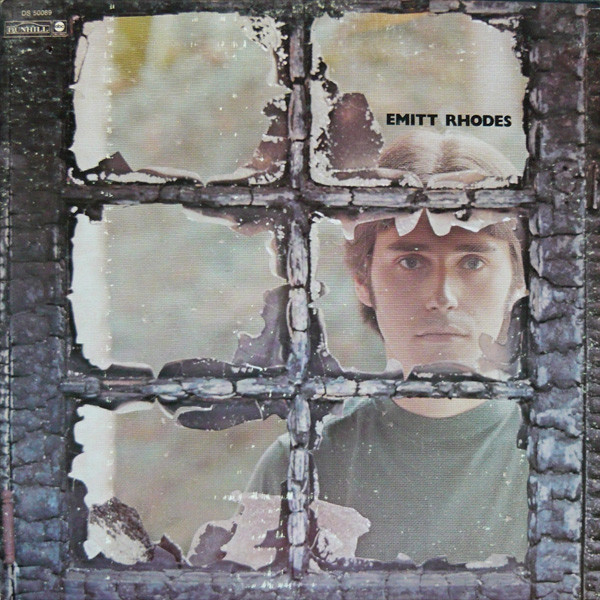 We will often outlive our heroes. This may be especially true of rock 'n' roll fans, whose shooting stars have sometimes been known to embrace a supposed ethos of live fast, die young, and leave a good-looking corpse. "Hope I die before I get old" is a fist-pumpin' lyric; it would be an awfully stupid goal to actually adopt as one's own.

And hard livin' isn't the leading cause of death among our rock stars nowadays; time is the enemy. Time is always the enemy. Idols age. Idols get sick. Idols die. Their records live on, and that's a great kind of immortality. But we mourn the passings of these artists and performers whom we probably never met, but who were nonetheless integral parts of our everyday lives. Emitt Rhodes was a giant; his work with The Merry-Go-Round in the '60s and as a solo artist after that is rightly revered by dedicated pop fans; describing Rhodes as "the one man Beatles" sold his talent short. Jimmy Walker was less recognized as an individual musician, but fondly remembered as drummer for a fabulous '60s group called The Knickerbockers, whose lone smash hit "Lies" is the greatest record ever made.

I never met or communicated with Emitt Rhodes. I had a few brief and positive interactions with Jimmy Walker via Facebook. I can't claim to have known either of them. But I know their music. I know what that music means to me. And I know I'm not alone in bowing my head, whispering farewell, and playing the records a little bit louder.

Someday we're gonna be happy, but I don't know when just now. Time is the enemy. And God damn it, we're gonna fight back for as long as we can.

If you don't know now what life's about
Go on now and live
And if you don't know how
It's not so hard
Just let go and live
If you've gotta go you better live your life before you pass away
Don't waste a day
All your life's been spent locked in your room
You never had a chance to roam away from home
Live Live Live Live
Live
Live
Live
Live.
This is what rock 'n' roll radio sounded like on a Sunday night in Syracuse this week.
This Is Rock 'n' Roll Radio with Dana & Carl airs Sunday nights from 9 to Midnight Eastern, on the air in Syracuse at SPARK! WSPJ 103.3 and 93.7 FM, and on the web at http://sparksyracuse.org/ You can read all about this show's long and weird history here: Boppin' The Whole Friggin' Planet (The History Of THIS IS ROCK 'N' ROLL RADIO). TAX DEDUCTIBLE DONATIONS are always welcome.

The many fine This Is Rock 'n' Roll Radio compilation albums are still available, each full of that rockin' pop sound you crave. A portion of all sales benefit our perpetually cash-strapped community radio project:

Volume 1: download
Volume 3: download
Waterloo Sunset–Benefit For This Is Rock 'n' Roll Radio: CD or download
PS: SEND MONEY!!!! We need tech upgrades like Elvis needs boats. Spark Syracuse is supported by listeners like you. Tax-deductible donations are welcome at
You can follow Carl's daily blog Boppin' (Like The Hip Folks Do) at

Hey, Carl's writin' a book! The Greatest Record Ever Made! (Volume 1) will contain 155 essays about 155 songs, each one of 'em THE greatest record ever made. An infinite number of songs can each be the greatest record ever made, as long as they take turns. Updated initial information can be seen here.
TIRnRR # 1035: 7/26/2020
TIRnRR FRESH SPINS! Tracks we think we ain't played before are listed in bold.

THE RAMONES: Do You Remember Rock 'n' Roll Radio? (Rhino, End Of The Century)
—
EMITT RHODES: Fresh As A Daisy (One Way, Emitt Rhodes)
THE BANGLES: Live (Columbia, All Over The Place)
THE SPINNERS: Could It Be I'm Falling In Love (Rhino, VA: Can You Dig It?)
BRAM TCHAIKOVSKY: Shall We Dance [single version] (Cherry Red, Strange Men Changed Men)
THE KNICKERBOCKERS: They Ran For Their Lives (Big Beat, A Rave Up With The Knickerbockers)
ARROGANCE: Praying Mantis (Gaff Music, The 5′ 11″ Record)
—
THE BAR: Katie's Shoes (dannyandkim.com, single)
DAVE EDMUNDS: Information (Rhino, The Dave Edmunds Anthology 1968-1990)
ARIELLE EDEN: Love's On The Run (Arielle Eden Music, single)
TOM PETTY & THE HEARTBREAKERS: Here Comes My Girl [alternate version] (MCA, An American Treasure)
SLY AND THE FAMILY STONE: Everybody Is A Star (Epic, Greatest Hits)
WARREN ZEVON: Werewolves Of London (Rhino, Genius)
—
ERK [featuring DIANE WEIGMANN]: Taking My Time (Kool Kat Musik, When Night Meets Day)
SLANT 6: Don't You Ever (Dischord, Soda Pop * Rip Off)
THE MERRY-GO-ROUND: Time Will Show The Wiser (Varese Sarabande, EMITT RHODES: Listen, Listen)
THE ROLLING STONES: Get Off My Cloud (Abkco, December's Children [And Everybody's])
THE GO-GO'S: Beatnik Beach (IRS, Vacation)
THE RAMONES: Rockaway Beach (Rhino, Rocket To Russia)
—
RAY PAUL WITH EMITT RHODES: Some Sing, Some Dance (Permanent Press, The Charles Beat)
THE NASHVILLE RAMBLERS: The Trains (Rhino, VA: Children Of Nuggets)
STEVIE WONDER: Uptight (Everything's Alright) (Motown, VA: Hitsville USA)
DAVID BOWIE: Hang On To Yourself (Virgin, Bowie At The Beeb)
PRINCE: When You Were Mine (Warner Brothers, The Hits/The B-Sides)
THE BUZZCOCKS: What Do I Get? (IRS, Singles Going Steady)
—
THE KNICKERBOCKERS: Rumors, Gossip, Words Untrue (Sundazed, Knickerbockerism!)
SQUEEZE: Annie Get Your Gun (A & M, The Squeeze Story)
BILL BERRY: 1-800-Colonoscopy (Kool Kat Musik, VA: For The Record–A Tribute To John Wicks)
THE FACES: Cindy Incidentally (Warner Archives, The Best Of Faces)
THE HARRISONICS: Holly Goes Away (harrisonics.bandcamp.com, Love Songs For All Occasions)
THE ON AND ONS: 9 Days (theonandons.bandcamp.com, Menacing Smile)
—
THE JAM: The Eton Rifles (Polydor, Direction Reaction Creation)
THE SEX PISTOLS: Holidays In The Sun (Virgin, Kiss This)
THE RULERS: I Want My Ramones Records Back (Kool Kat Musik/Futureman, VA: This Is Rock 'n' Roll Radio, Volume 4)
THE PRETENDERS: Day After Day (Sire, The Singles)
THE MONKEES: The Door Into Summer (Rhino, The Mike & Micky Show)
THE CLASH: Train In Vain (Epic, Clash On Broadway)
—
P. P. ARNOLD: The First Cut Is The Deepest (Sequel, The First Cut)
MARY LOU LORD: Driven Away (Rubric, Speeding Motorcycle)
THE RUNAWAYS: School Days (Mercury, Waitin' For The Night)
THE VELVET UNDERGROUND: Sweet Jane (Polydor, Peel Slowly And See)
THE KNICKERBOCKERS: I Can Do It Better (Sundazed, Knickerbockerism!)
IGGY POP: Pumpin' For Jill (Arista, Party)
—
THE PALACE GUARD: All Night Long (Rhino, VA: Where The Action Is!)
THE BEATLES: Please Please Me (VeeJay, single)
THE KNICKERBOCKERS: Lies (Sundazed, Knickerbockerism!)
SLANT 6: Babydoll (Dischord, Inzombia)
THE MERRY-GO-ROUND: Listen, Listen (Varese Sarabande, EMITT RHODES: Listen, Listen)
THE GO-BETWEENS: Streets Of Your Town (Festival, Bellavista Terrace)
THE WILD KINDNESS: Stranger In Your Soul (Big Stir, single)
THE SOFT BOYS: I Wanna Destroy You (Matador, Underwater Moonlight)
EMITT RHODES: Really Wanted You (Dunhill, Mirror)
THE KINKS: I Took My Baby Home (Sanctuary, The Anthology 1964-1971)
EMITT RHODES: Live 'Til You Die (One Way, Emitt Rhodes)
THE MUFFS: On My Own (Omnivore, No Holiday)
—
THE GREENHORNES: The End Of The Night (V2, Sewed Soles)