This Is Rock 'n' Roll Radio # 1034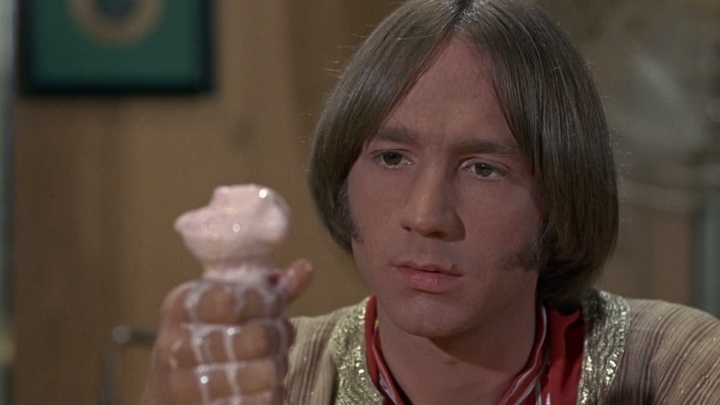 Okay. It's too hot to type, and the ice cream's meltin'. This week's playlist will have to speak on its own behalf, and I'm confident it will account for itself eloquently. As the mercury climbs, we offer you something hot and cool. This is what rock 'n' roll radio sounded like on a Sunday night in Syracuse this week.

This Is Rock 'n' Roll Radio with Dana & Carl airs Sunday nights from 9 to Midnight Eastern, on the air in Syracuse at SPARK! WSPJ 103.3 and 93.7 FM, and on the web at http://sparksyracuse.org/ You can read all about this show's long and weird history here: Boppin' The Whole Friggin' Planet (The History Of THIS IS ROCK 'N' ROLL RADIO). TAX DEDUCTIBLE DONATIONS are always welcome.

The many fine This Is Rock 'n' Roll Radio compilation albums are still available, each full of that rockin' pop sound you crave. A portion of all sales benefit our perpetually cash-strapped community radio project:
PS: SEND MONEY!!!! We need tech upgrades like Elvis needs boats. Spark Syracuse is supported by listeners like you. Tax-deductible donations are welcome at 
http://sparksyracuse.org/support/
You can follow Carl's daily blog Boppin' (Like The Hip Folks Do) at 
https://carlcafarelli.blogspot.com/

Hey, Carl's writin' a book! The Greatest Record Ever Made! (Volume 1) will contain 155 essays about 155 songs, each one of 'em THE greatest record ever made. An infinite number of songs can each be the greatest record ever made, as long as they take turns. Updated initial information can be seen here.
TIRnRR # 1034: 7/19/2020
TIRnRR FRESH SPINS! Tracks we think we ain't played before are listed in bold.

THE KNICKERBOCKERS: Lies (Sundazed, Knickerbockerism!) [in memory of Jimmy Walker]
—
THE RAMONES: Do You Remember Rock 'n' Roll Radio? (Rhino, End Of The Century)
—
THE BEATLES: Getting Better (Apple, Sgt. Pepper's Lonely Hearts Club Band)
MATTHEW SWEET & SUSANNA HOFFS: And Your Bird Can Sing (Shout Factory, Under The Covers, Vol. 1)
THE ISLEY BROTHERS: It's Your Thing (Epic, The Essential Isley Brothers
PETE TOWNSHEND: You Better You Bet (Redline, Scooped)
POP CO-OP: No Man's Land (Futureman, Factory Settings)
MANFRED MANN: The Mighty Quinn (Warner Strategic Marketing, The Complete Greatest Hits 1963-2003)
—
THE HARRISONICS: Holly Goes Away (harrisonics.bandcamp.com, Love Songs For All Occasions)
BUILT TO SPILL: Fake Records Of Rock & Roll (Ernest Jenning Record Company, Built To Spill Plays The Songs Of Daniel Johnston)
T. REX: Ride A White Swan (Crimson, The Very Best Of T. Rex)
THE PRETTY THINGS: £.S.D. (Fontana, Get A Buzz)
THE RAMONES: I Wanna Be Sedated (Rhino, Road To Ruin)
THE APPLES IN STEREO: That's Something I Do (SpinART, Velocity Of Sound)
—
MARMALADE SOULS: Famous (Rainbow Quartz, In Stereo)
KID GULLIVER: I Wanna Be A Pop Star (kidgulliver1.bandcamp.com)
THE BANGLES: Hero Takes A Fall (Columbia, All Over The Place)
THE ALLAH-LAS: Holding Pattern (Mexican Summer, LAHS)
P. P. ARNOLD: To Love Somebody (Sequel, The First Cut)
PETE KELLY'S SOLUTION: If Your Love Don't Swing (Decca, VA: The Mod Scene)
—
THE FOREIGN FILMS: Ocean Moon (Kool Kat Musik, Ocean Moon)
DAVE EDMUNDS: Da Doo Ron Ron (Swan Song, Subtle As A Flying Mallet)
THE SUPREMES: You Keep Me Hangin' On (Motown, DIANA ROSS & THE SUPREMES: The Ultimate Collection)
DONNA LOREN: Cycle Set (Now Sounds, These Are The Good Times: The Complete Capitol Recordings)
BILL LLOYD: What Time Won't Heal (SpyderPop, Working The Long Game)
THE JAM: News Of The World (Polydor, Direction Reaction Creation)
—
THE WILD FEATHERS: I'm Alive (Warner Brothers, The Wild Feathers)
DAVE EDMUNDS: From Small Things, Big Things Come (Rhino, The Dave Edmunds Anthology 1968-1990)
JOAN JETT & THE BLACKHEARTS: Light Of Day (Blackheart, Flashback)
THE VAVAVOODOOS: Liar Liar (n/a, The VaVaVoodoos)
LINDA RONSTADT: You're No Good (Rhino, Greatest Hits 1 & 2)
BRAM TCHAIKOVSKY: Let's Dance [single version] (Cherry Red, Strange Men Changed Men)
—
THE SUCCESSFUL FAILURES: This Girl (Kool Kat Musik, Pack Up Your Shadows)
JEFFERSON AIRPLANE: Plastic Fantastic Lover (RCA, Surrealistic Pillow)
THE RUBINOOS: Nowheresville (Kool Kat Musik, VA: This Is Rock 'n' Roll Radio, Volume 4)
GANG OF FOUR: At Home He's A Tourist (Rhino, VA: Classic Punk)
HEINZ: Just Like Eddie (Decca, single)
LANDSCAPE: Einstein a Go-Go (Sony, VA: Pure…Alternative 80s)
—
STOP CALLING ME FRANK: South Of Somewhere (Rum Bar, Haberdashed)
THE REZILLOS: Top Of The Pops (Sire, Can't Stand The Rezillos)
THE MONKEES: You Just May Be The One (Rhino, Headquarters)
THE RECORDS: Hearts In Her Eyes (Virgin, Smashes, Crashes And Near-Misses)
JUSTINE & THE UNCLEAN: Vengeance (Rum Bar, single)
GRAHAM PARKER & THE RUMOUR: Discovering Japan (Spectrum, The Very Best Of Graham Parker & the Rumour)
—
JUSTINE & THE UNCLEAN: Can't Pretend I Don't Know (Rum Bar, Get Unclean)
NEIL YOUNG: Cinnamon Girl (Reprise, Greatest Hits)
THE MAIN INGREDIENT: Everybody Plays The Fool (Rhino, VA: Can You Dig It?)
JIMMY WINSTON & HIS REFLECTIONS: It's Not What You Do (But The Way That You Do It) (Decca, VA: The Mod Scene)
THE BAY CITY ROLLERS: Yesterday's Hero (Arista, The Definitive Collection)
THE MUFFS: Oh Nina (Reprise, Blonder And Blonder)
THE JANGLE BAND: So Long (Egomaniac, The Metro Hotel EP)
THE BEATLES: Two Of Us (Apple, Let It Be…Naked)
LITTLE RICHARD: The Girl Can't Help It (Specialty, The Georgia Peach)
THE NERVES: Walking Out On Love (Alive, One Way Ticket)
SLY & THE FAMILY STONE: Dance To The Music (Epic, Greatest Hits)
TOM ROBINSON BAND: 2-4-6-8 Motorway (Rhino, VA: DIY: Teenage Kicks)
—
THE BEATLES: Can You Take Me Back? (Apple, The Beatles)