This Is Rock 'n' Roll Radio # 1031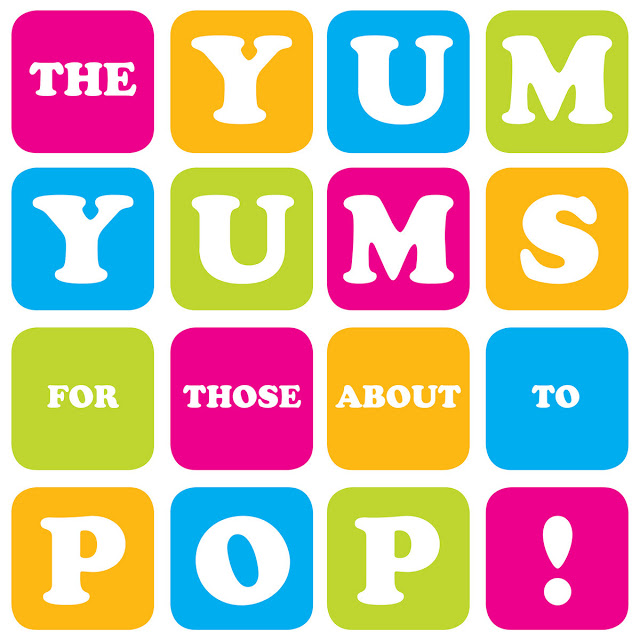 This Is Rock 'n' Roll Radio with Dana Carl is currently surfing through its 22nd year as The Best Three Hours Of Radio On The Whole Friggin' Planet. But it's been almost thirty years since the first Dana & Carl radio shows. January will be the 29th anniversary of the first edition of We're Your Friends For Now, the short-lived (less than six months!) 1992 precursor to whatever it is we've been doing here on TIRnRR since the end of '98. It's possible (if not quite probable) that we've evolved at some point over those decades, but the show's core concept remains in place: two guys who love music, taking turns playing records. We're Your Friends From Now was vinyl mixed with some CDs, TIRnRR has been mostly CDs, but it's all pop music. In any incarnation, with any format of recorded music, it's been the radio show we've always wanted to do, the radio show we've always wanted to hear. It still is.

So, every once in a while, we like to open the show with a renewed statement of intent. It's a dedication, for those about to pop. 

This week's exercise in our kind of radio begins with a brand-new single from Norway's phenomenal pop combo The Yum Yums, the title track from their forthcoming album For Those About To Pop! The album will be released in the US by the mighty Rum Bar Records label, and also by House Of Rock Records in Norway, Waterslide Records in Japan, and on vinyl from the good folks at Screaming Apple Records. Dana & Carl would like to remind you once again that radio's job is to sell records. Your wallet will hate us. Your inner giddy will love us.

As you get all lathered into a buying frenzy, we also recommend new stuff from Vince Melouney (formerly of The Bee Gees, covering The Easybeats on his new single with Clem Burke of Blondie and Jonathan Lea of The Jigsaw Scene, produced by the legendary Kinks and Who veteran Shel Talmy), Arielle Eden (modern pop with classic sass), the always-reliable Justine and the Unclean, Vapour Trails, and Richard Turgeon, and TIRnRR newbies The Melancholy Kings. 

We think new sounds best when mixed with things you already know and love, so we've programmed things up all delightful and pretty with The Bangles, Tavares, Iggy Pop, James Brown, The Muffs, Aretha Franklin, The Skeletons, The Jam, The Monkees, Pop Co-Op, Elton John, The Wind In The Willows, KISS, Bill Lloyd, The Everly Brothers, Any Trouble, Dr. Feelgood, The Jackson Five, The Flamin' Groovies, Skeeter Davis, The Corner Laughers, Devo, Les Handclaps, and more. We close with a 1-2 punch of The Ramones and The Stranglers offering words of wisdom for our troubled times: "I Don't Want To Grow Up" and "(Get A) Grip (On Yourself." 

Contradictory advice? We believe you can pursue both goals. We've been doing it for the better part of three decades. Join us in our…whatever the hell this is. This is what rock 'n' roll radio sounded like on a Sunday night in Syracuse this week.

This Is Rock 'n' Roll Radio with Dana & Carl airs Sunday nights from 9 to Midnight Eastern, on the air in Syracuse at SPARK! WSPJ 103.3 and 93.7 FM, and on the web at http://sparksyracuse.org/ You can read all about this show's long and weird history here: Boppin' The Whole Friggin' Planet (The History Of THIS IS ROCK 'N' ROLL RADIO). TAX DEDUCTIBLE DONATIONS are always welcome.

The many fine This Is Rock 'n' Roll Radio compilation albums are still available, each full of that rockin' pop sound you crave. A portion of all sales benefit our perpetually cash-strapped community radio project:
PS: SEND MONEY!!!! We need tech upgrades like Elvis needs boats. Spark Syracuse is supported by listeners like you. Tax-deductible donations are welcome at 
http://sparksyracuse.org/support/
You can follow Carl's daily blog Boppin' (Like The Hip Folks Do) at 
https://carlcafarelli.blogspot.com/

Hey, Carl's writin' a book! The Greatest Record Ever Made! (Volume 1) will contain 155 essays about 155 songs, each one of 'em THE greatest record ever made. An infinite number of songs can each be the greatest record ever made, as long as they take turns. Updated initial information can be seen here.
TIRnRR # 1031: 6/28/2020
TIRnRR FRESH SPINS! Tracks we think we ain't played before are listed in bold.

THE RAMONES: Do You Remember Rock 'n' Roll Radio? (Rhino, End Of The Century)
—
THE YUM YUMS: For Those About To Pop (Rum Bar, For Those About To Pop!)
THE ON AND ONS: 9 Days (theonandons.bandcamp.com, Menacing Smile)
ELTON JOHN: Saturday Night's Alright (For Fighting) (Universal, Diamonds)
BRAM TCHAIKOVSKY: Strange Man, Changed Man (Polydor, Strange Man, Changed Man)
BILL LLOYD: The Shortest Distance Between Two Points (Whole-In-One, All In One Place)
THE BANGLES: Hero Takes A Fall (Columbia, All Over The Place)
—
VINCE MELOUNEY: Women (Make You Feel Alright) (Burger, single)
MANFRED MANN: Fox On The Run (Cohesion, The Complete Greatest Hits Of Manfred Mann 1963-2003)
THE SKELETONS: Trans Am (ESD, In The Flesh!)
THE WIND IN THE WILLOWS: Moments Spent (Capitol, The Wind In The Willows)
ARETHA FRANKLIN WITH THE DIXIE FLYERS: Let It Be (Atlantic, The Atlantic Singles Collection 21967-1970)
THE EVERLY BROTHERS: T For Texas (Warner Brothers, Walk Right Back)
—
ARIELLE EDEN: Love's On The Run (Arielle Eden Music, single)
MATTHEW SWEET & SUSANNA HOFFS: Different Drum (Shout Factory, Under The Covers, Vol. 1)
THE HOLLIES: On A Carousel (EMI, Clarke, Hicks & Nash Years)
DR. FEELGOOD: Cheque Book (Rhino, I'm A Man: The Best Of The Wilko Johnson Years 1974-1977)
CHUCK BERRY: School Day (Ring Ring Goes The Bell) (MCA, The Anthology)
ANY TROUBLE: Playing Bogart (Stiff, Where Are All The Nice Girls)
—
POP CO-OP: Won't Be Me (Futureman, Factory Settings)
THE JAM: Start! (Polydor, Direction Reaction Creation)
THE FOUNDATIONS: Baby Now That I've Found You (Sanctuary, The Very Best Of The Foundations)
IGGY POP: Bang Bang (Arista, Party)
JUSTINE & THE UNCLEAN: Vengeance (Rumbar, single)
HOLLY GOLIGHTLY: You Ain't No Big Thing Baby (Damaged Goods, My First Holly Golightly Album)
—
JUSTINE & THE UNCLEAN: Fourth Love (Rumbar, VA: Somebodty Out There Is Having A Party Vol. 2)
THE MUFFS: Pollyanna (Omnivore, No Holiday)
THE MONKEES: What Am I Doing Hangin' 'Round? (Rhino, Pisces, Aquarius, Capricorn & Jones, Ltd.)
THE ONLY ONES: Lovers Of Today (Rhino, VA: DIY: Anarchy In The UK)
JAMES BROWN: Papa's Got A Brand New Bag (Polydor, 50th Anniversary Collection)
WRECKLESS ERIC: Hit And Miss Judy (Salvo, Hits, Misses, Rags & Tatters)
—
THE MELANCHOLY KINGS: Memory's Lips (melancholykings.com, The Melancholy Kings)
LES HANDCLAPS: Je Pense Encore Á Toi (Handclaps, Sessions: Brooklyn)
THE ROLLING STONES: Not Fade Away (Abkco, Singles Collection: The London Years)
X-RAY SPEX: Oh Bondage Up Yours! (Rhino, VA: DIY: Anarchy In The UK)
THE JACKSON FIVE: The Love You Save (Motown, VA: Hitsville USA)
BLONDIE: Rip Her To Shreds (Chrysalis, Blondie)
—
RICHARD TURGEON: Car Crash (Kool Kat Musik, Sea Change)
DAVE EDMUNDS: Girls Talk (Rhino, The Dave Edmunds Anthology)
THE BEATLES: Thank You, Girl (Capitol, The Beatles' Second Album)
THE FLAMIN' GROOVIES: Shake Some Action [demo version] (Grown Up Wrong, Between The Lines)
KISS: Detroit Rock City (Mercury, The Very Best Of KISS)
PATTI SMITH: Redondo Beach [demo] (Arista, Land)
—
THE VAPOUR TRAILS: A Bit More Fire (Big Stir, single)
MARY LOU LORD: Aim Low (Kill Rock Stars, Mary Lou Lord/Sean Na Na)
THE CLICK BEETLES: Don't You Call My Name (Vandalay, Pop Fossil)
SKEETER DAVIS: I Can't Stay Mad At You (Real Gone Music, VA: Honeybeat)
TAVARES: Free Ride (EMI, The Best Of Tavares)
SWEET: Little Willy (Capitol, The Best Of Sweet)
THE CORNER LAUGHERS: The Accepted Time (Big Stir, Temescal Telegraph)
DEVO: Freedom Of Choice (Rhino, Pioneers Who Got Scalped)
ARTHUR CONLEY: Sweet Soul Music (Atco, single)
BIG STAR: I'm In Love With A Girl (Ardent, # 1 Record/Radio City)
THE RAMONES: I Don't Want To Grow Up (Radioactive, ¡Adios Amigos!)
THE STRANGLERS: (Get A) Grip (On Yourself) (A & M, Peaches)