This Is Rock 'n' Roll Radio # 1017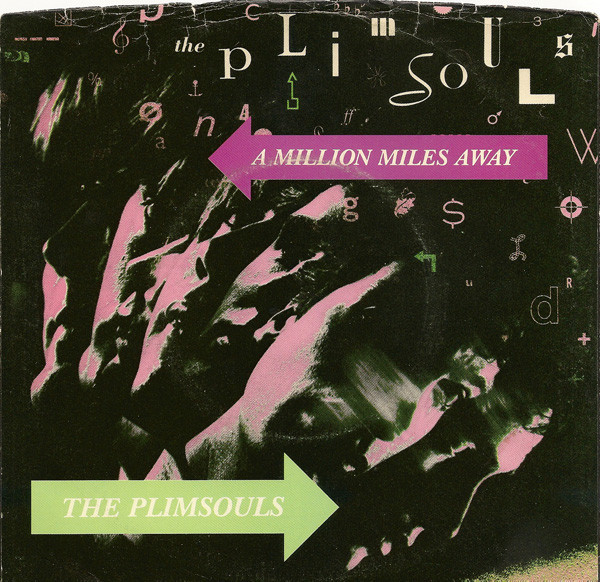 We live in interesting times. And "interesting" is waaaaaay overrated. 
It's been pointed out elsewhere, but it's worthy of repeat play here: no one in the media is paid to say "We don't know." Nor would such an admission inspire confidence, but it's something that should be said more often than it is. We don't know. We don't know.
And as we acknowledge our uncertainty, we can try to be vigilant, responsible…good. We can heed the advice of experts. We can try to do the right thing, even if we're still struggling to figure out precisely what that right thing is. We can for damned sure refrain from hoarding stuff. We can practice social distancing. Respect. Consideration. Remaining calm, keeping our heads, and washing our freakin' hands. These are things we can do. There is a light ahead. We'll get to it in due time, together. Maybe we shouldn't hold hands right now. But we'll still get there together. Stronger. Healthier. Together. 
New music from Jim Basnight, The Gold Needles, and The Walker Brigade, a new archival release from The Decibels, a Happy Birthday to our pal Gail Peterson of The Catholic Girls, and a bunch of other fine tunes to help keep us together on a night when we can't all be together. We don't know. Except when we do. This is what rock 'n' roll radio sounded like on a Sunday night in Syracuse this week.
Stay safe, my friends.
This Is Rock 'n' Roll Radio with Dana & Carl airs Sunday nights from 9 to Midnight Eastern, on the air in Syracuse at SPARK! WSPJ 103.3 and 93.7 FM, and on the web at http://sparksyracuse.org/ You can read all about this show's long and weird history here: Boppin' The Whole Friggin' Planet (The History Of THIS IS ROCK 'N' ROLL RADIO). TAX DEDUCTIBLE DONATIONS are always welcome.
The many fine This Is Rock 'n' Roll Radio compilation albums are still available, each full of that rockin' pop sound you crave. A portion of all sales benefit our perpetually cash-strapped community radio project:
PS: SEND MONEY!!!! We need tech upgrades like Elvis needs boats. Spark Syracuse is supported by listeners like you. Tax-deductible donations are welcome at 
http://sparksyracuse.org/support/
You can follow Carl's daily blog Boppin' (Like The Hip Folks Do) at 
https://carlcafarelli.blogspot.com/
Hey, Carl's writin' a book! The Greatest Record Ever Made! (Volume 1) will contain 124 essays about 124 songs, each one of 'em THE greatest record ever made. An infinite number of songs can each be the greatest record ever made, as long as they take turns. Updated initial information can be seen here.
TIRnRR # 1017: 3/15/2020
This Is Rock 'n' Roll Radio FRESH SPINS! (tracks we think we ain't played before) are listed in bold

THE RAMONES: Do You Remember Rock 'n' Roll Radio? (Rhino, End Of The Century)
—
THE RAMONES: I Don't Want To Walk Around With You (Rhino, Ramones)
THE TREND: Quarantine Teen (Air Mail Recordings, Batman Live At Budokan)
THE DECIBELS: You Cured Me Of That (Kool Kat Musik, Big Sounds Again)
LES HANDCLAPS; Cacti Are Delicious Fruit (Handclaps, Ouh Ouh Ah!)
KISS: Calling Dr. Love (Mercury, Rock And Roll All Over)
BASH & POP: Anything Could Happen (Fat Possum, Anything Could Happen)
—
JIM BASNIGHT: This Is Where I Belong (Big Stir, single)
HOLLY GOLIGHTLY: No Big Thing (Damaged Goods, Holly Golightly's Singles Round-Up)
THE ISLEY BROTHERS: It's Your Thing (Epic, The Essential Isley Brothers)
SKEETER DAVIS: I Can't Stay Mad At You (Real Gone Music, VA: Honeybeat)
THE LOVIN' SPOONFUL: Do You Believe In Magic (Buddha, Greatest Hits)
DUSTY SPRINGFIELD: Live It Up (Ace, VA: Live It Up!)
—
POP CO-OP: A Trick Of The Light (Silent Bugler, Four State Solution)
SQUEEZE: Tempted (A & M, Singles–45's And Under)
MARY-CHAPIN CARPENTER: Never Had It So Good (Columbia, State Of The Heart)
LUCINDA WILLIAMS: Are You Alright? (Lost Highway, West)
THE BAY CITY ROLLERS: Wouldn't You Like It (Arista, The Definitive Collection)
THE LEARS: The Byrd That Couldn't Fly (Not Lame, VA: Full Circle)
—
THE GOLD NEEDLES: Billy Liar (Jem, single)
THE MnMs: I'm Tired (Bomp, VA: The Roots Of Powerpop)
P. P. ARNOLD: The First Cut Is The Deepest (Immediate, The First Cut)
THE IDEA: She Has A Way (Not Lame, VA: Full Circle)
FLEETWOOD MAC: That's All For Everyone (Warner Brothers, Tusk)
THE FLASHCUBES: It's You Tonight (Northside, Bright Lights)
—
DIGBY: Spirit (Label X, Go Digby)
THE MUFFS: Pollyanna (Omnivore, No Holiday)
THE GIN BLOSSOMS: Allison Road (A & M, New Miserable Experience)
SHANE FAUBERT: Ophelia (Music Maniac, San Blass)
OFF BROADWAY USA: Stay In Time (Atlantic, On)
JOAN ARMATRADING: Me Myself I (A & M, Greatest Hits)
—
THE WALKER BRIGADE: Fallout (Big Stir, single)
THE PLIMSOULS: A Million Miles Away (Marilyn, VA: From L.A. With Love)
THE DAVE CLARK FIVE: Try Too Hard (Hollywood, The History Of The Dave Clark Five)
TOMMY JAMES & THE SHONDELLS: Mirage (Rhino, Anthology)
LINDA RONSTADT: How Do I Make You? (Rhino, Greatest Hits I & II)
THE WHO: I Can't Explain (MCA, My Generation)
—
POP CO-OP: The Price Of Admission (Silent Bugler, Factory Settings)
THE LA DE DA'S: How Is The Air Up There (RPM, VA: How Is The Air Up There?)
WILD KISSES: I Like To Shake It (wildkisses.bandcamp.com, Wild Kisses)
THE BEATLES: I'm So Tired (Apple, The Beatles)
BLONDIE: X Offender (Chrysalis, Blondie)
THE FALL: Victoria (Beggars Banquet, 50,000 Fall Fans Can't Be Wrong)
—
THE KINKS: You Really Got Me (Sanctuary, The Ultimate Collection)
DAVID BOWIE: Queen Bitch (Virgin, Bowie At The Beeb)
BILL BERRY: 1-800-Colonoscopy (Kool Kat Musik, VA: For The Record–A Tribute To John Wicks)
THE BEVIS FROND: He'd Be A Diamond (Rubric, New River Head)
GLOWBOX: Earn Enough For Us (Futureman, VA: Garden Of Earthly Delights)
XTC: Life Begins At The Hop (Virgin, Upsy Daisy Assortment)
—
THE CATHOLIC GIRLS: Should Have Been Mine (Futureman, VA: This Is Rock 'n' Roll Radio, Volume 3)
THE BARRACUDAS: I Can't Pretend (Voxx, Drop Out With The Barracudas)
ROB MARTINEZ: All I Ever Wanted (Karma Frog, Maybe Miss America)
THE FLAMIN' GROOVIES: Him Or Me–What's It Gonna Be (Bomp, VA: The Roots Of Powerpop)
THE MONKEES: Love To Love (Rhino, Good Times!)
THE MUFFS: On My Own (Omnivore, No Holiday)
THE NEW YORK DOLLS: Courageous Cat Theme (Mercury, Rock 'N Roll)