Everyone's Invited # 178 Goodbye 1980s (The Final Countdown) 12/29/19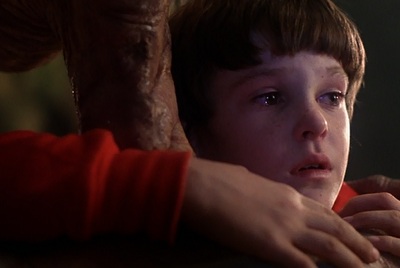 We said goodbye to the 1980s by revisiting some old friends and making sure we squeezed in a few more new guests to the party.  EVERYONE'S INVITED is looking toward the future, but don't worry, you can still get your 80s power pop/rock love from THIS IS ROCK'N'ROLL RADIO on Sundays at 9pm and your 80s indie rock love from AURAL FIXATION on Wednesdays at 6pm.  Might as well just stayed tuned to Spark all the time!   EVERYONE'S INVITED airs Sundays from 7-9pm ET on 103.3 and 93.7 FM and online right here.
Playlist for 12/29/19
The Men They Couldn't Hang – Dancing On The Pier
Jane – It's A Fine Day
The Bats – Popgun
Galaxie 500 – Parking Lot
Aztec Camera – Oblivious
Black Flag – Rise Above
Dead Kennedys – Well Paid Scientist
Lydia Lunch – Love Split With Blood
Big Black – L Dopa
Angry Samoans – Lights Out
Fuzzbox – Love Is The Slug
Darling Buds – Burst
Trilobites – Come To Where It's At
Wolfhounds – Rain Stops Play
Stone Roses – Elephant Stone
Beat Happening – Bewitched
Denis Tek – RPM
Sleepy Labeef – Just Pickin'
Jerry Jerry & The Suns of Rhythm Orchestra – Gospel Surfer
Rodney Allen – Circle Allen
Verlaines – Lying In State
Froggies – Take The Money And Run
Siddeleys – Sunshine Thuggery
Sneaky Feelings – Won't Change
Yello – Bostich
Tuxedomoon – Incubus (Blue Suit)
Silicon Teens – Chip'N'Roll
Electric Light Orchestra – So Serious
Trotsky Icepick – Nightengale Drive
Motorcycle Boy – Trying To Be Kind
Razorcuts – Try
The Grapes Of Wrath – Try
Green River – Ain't Nothing To Do
Longport Buzz – Fun
Bow Wow Wow – What's The Time (Hey Buddy)
Sidewalks – Whoever Said You Were Cool?
Dead Famous People – Devil Child
The Times 5 – Radio Active
Miracle Legion – Mr. Mingo