This Is Rock 'n' Roll Radio: Getting Ready For A Countdown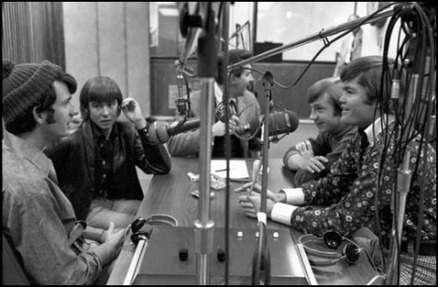 I have seen the countdown, and it is good.

Every year, This Is Rock 'n' Roll Radio wraps up with a glorious celebration of the songs we played the most throughout the preceding twelve months. The stats are provided to us by our pal Fritz Van Leaven, whose intrepid efforts in keeping track of whatever the hell it is Dana and I are doing make the annual countdown possible. The countdowns were Fritz's idea to begin with, and we can't thank him enough for making all of this happen.

The countdown show is always something special, and the 2019 edition won't be an  exception. Fritz has given us the lists of TIRnRR 2019's 51 most-played acts and 83 most-played tracks. Since we can't play all of those in one show, Dana and I will determine over the next few days how much we think we can squeeze into a three-hour slot. The show will open with selections by X-number of our most-played artists, segued into a victory parade of our Top XX-number most-played tracks. We'll probably go with a countdown of our Top 48 tracks, and figure out between now and Sunday how many of the most-played artists we'll have time to showcase at the beginning of the show. Our Top 3 most-played artists? Top 5? Top 6? Programming tracks by the Top 6 or more seems unlikely given our time restraints, but we'll come up with a workable path forward, and we'll play.

The countdown is always great. It's a collection of the irresistible pop records that moved us to wanna play each of 'em again 'n' again over the course of a year, so of course it's great. The countdowns always include selections from across a span of decades, old and new mixed together in pursuit of our blithely giddy dedication to MORE!!, a goal that should always be the hallmark of rock 'n' roll radio. Countdown 2019 will offer spins from 1964 to right now, encompassing gems from the '60s, the '70s, the '80s, the '90s, the '00s, and the '10s. 18 of the tracks in our Top 48 are songs we never played before this year, and 15 of those were 2019 releases. We've got British Invasion, soul, power pop, country, punk, and miscellaneous musical mayhem, all jammed on top of one another as The Best Three Hours Of Radio On The Whole Friggin' Planet. You're gonna like this. Join us for a countdown on Sunday, December 29th.

This Is Rock 'n' Roll Radio with Dana & Carl airs Sunday nights from 9 to Midnight Eastern, on the air in Syracuse at SPARK! WSPJ 103.3 and 93.7 FM, and on the web at http://sparksyracuse.org/