Everyone's Invited # 160 – 07/28/19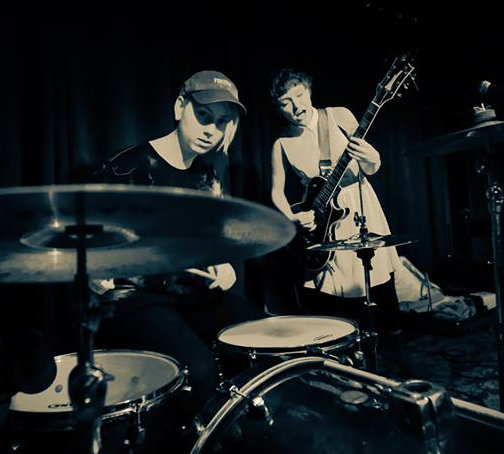 Free falling throughout most of this show, but luckily there was a sweet layer of fuzz for me to land in.  Indie music old and new, familiar and obscure, from around the corner and around the world can be heard on EVERYONE'S INVITED Sunday evenings from 7-9pm on 103.3 and 93.7 FM, online right here.
Playlist for 07/28/19 show:
Sicko – Three Tea
Fitz Of Depression – Everybody And Their Dog
Southern Culture On The Skids – Jabberjammin
Karp – Rocky Mountain Rescue
Zatopeks – Alert!
Talulah Gosh – Beatnik Boy
Sweet Baby – Baby I Love You
Thee Headcoatees – Have Love Will Travel
Vue – She's Sweet
Fonda – Better Days
James – Sometimes
Ringo Deathstarr – Bong Load
A Sunny Day In Glasgow – Bye Bye Big Ocean
Linda Guilala – Chicas Guapas
Unlovables – Sweet Sweet Boy
Buffalo Tom – Torch Singer
LSD And The Search For God – This Time
Manhattan Love Suicides – Jonny Boy
Charr Lot – Francis Forever
Hamell On Trial – I'm Gonna Watch You Sleep
Rhettmatic – The Audition
Aphex Twin – Pancake Lizard
Plus Tech Squeeze Box – Starship 6
Empath – Rowing
Palberta – In My Fame Jug!
Rancid – The Brothels
Ned's Atomic Dustbin – Throwing Things
Wild Billy Childish – The Darkness Was On Me
Descendents – Good Good Things
Lagwagon – Mr. Coffee
Mikey Erg – Why Was I Programmed To Feel Pain?
The Pranks – Every Minute Spent
GRLwood – Gay 4 U
Propagandhi – Hard Times
Skywave – Here She Comes
Citrus – House Coach
Depreciation Guild – Butterfly Kisses
Barlow – Fortuneteller
Infinity Girl – Redder
Animal Collective – Derek
Astrobrite – Lipgloss Sugar