This Is Rock 'n' Roll Radio # 977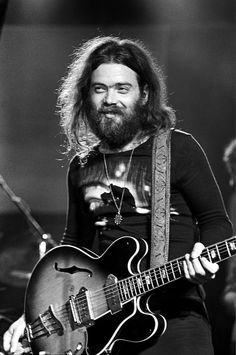 We are the weird.
We are damaged, disturbed, inadequate, unprepared. We don't fit in, couldn't if we tried, wouldn't if we could. We wake up wondering, find ourselves all alone. We live in a time of our own.
The late Roky Erickson is often remembered as a casualty, a fragile fallen angel, a flawed Icarus who flew too close to a merciless psychedelic sun. He sang of walking with zombies, of working in the Kremlin with a two-headed dog, thinking of demons and a creature with an atom brain. Against type, he sang a beautiful ballad called "Starry Eyes," suddenly (if briefly) becoming a post-lysergic Buddy Holly. He warned ominously of the danger of slandering him. His mortal form was caged, in correctional facilities and sanitariums. His mind roamed where only wild things go.
With his '60s combo The 13th Floor Elevators, Roky Erickson sang of fire in the bones, of taking us to a distant place in his fire engine, of Easter everywhere. He was damaged. And with The 13th Floor Elevators, he gave us an incredible, unforgettable rock 'n' roll classic called "You're Gonna Miss Me." There are times when I actively consider "You're Gonna Miss Me" to be The Greatest Record Ever Made.
I don't think about Erickson all that often. I play his music occasionally, especially "You're Gonna Miss Me" and a few of his solo tracks. But I feel the loss today. I remember the sheer thrill of hearing "You're Gonna Miss Me" the first time, and the palpable, ornery satisfaction of every subsequent spin. I remember hearing "Don't Slander Me" on Buffalo's WBNY-FM in the '80s, and making a beeline to the record store to snag that 45 ASAP. LPs, cassettes, and CDs followed, more tickets to that distant place, more sustenance for that two-headed dog. Don't shake me Lucifer. Starry eyes forever shall be mine.
Elevator going up. The 13th floor seems suddenly vacant. We are the weird, my square-peg brethren and I. We're gonna miss you. This is what rock 'n' roll radio sounded like on a Sunday night in Syracuse this week.
This Is Rock 'n' Roll Radio with Dana & Carl, Sunday nights from 9 to Midnight Eastern, on the air in Syracuse on SPARK! WSPJ-LP 103.3 and 93.7 FM, and on the web at http://sparksyracuse.org/
PS: SEND MONEY!!!! We need tech upgrades like Elvis needs boats. Spark Syracuse is supported by listeners like you. Tax-deductible donations are welcome at
You can follow Carl's daily blog Boppin' (Like The Hip Folks Do) at
https://carlcafarelli.blogspot.com/
Hey, Carl's writin' a book! The Greatest Record Ever Made will contain 100 essays (and then some) about 100 tracks, plus one bonus instrumental, each one of 'em THE greatest record ever made. An infinite number of records can be the greatest record ever made, as long as they take turns. Updated initial information can be seen here: https://carlcafarelli.blogspot.com/2019/05/the-greatest-record-ever-made-and-other.html
Our new compilation CD This Is Rock 'n' Roll Radio, Volume 4 is now available from Kool Kat Musik! 29 tracks of irresistible rockin' pop, starring Pop Co-Op, Ray Paul, Circe Link & Christian Nesmith, Vegas With Randolph Featuring Lannie Flowers, The Slapbacks, P. Hux, Irene Peña, Michael Oliver & the Sacred Band Featuring Dave Merritt, The Rubinoos, Stepford Knives, The Grip Weeds, Popdudes, Ronnie Dark, The Flashcubes, Chris von Sneidern, The Bottle Kids, 1.4.5., The Smithereens, Paul Collins' Beat, The Hit Squad, The Rulers, The Legal Matters, Maura & the Bright Lights, Lisa Mychols, and Mr. Encrypto & the Cyphers. You gotta have it, so order it at https://tinyurl.com/ycnly8oz Digital download version (minus The Smithereens' track) now available at https://tinyurl.com/ycauy9xt
TIRnRR # 977: 6/2/19
This Is Rock 'n' Roll Radio FRESH SPINS! (tracks we think we ain't played before) are listed in bold
THE RAMONES: Do You Remember Rock 'n' Roll Radio? (Rhino, End Of The Century)
—
ROKY ERICKSON: Don't Slander Me (Trance, All That May Do My Rhyme)
THE 13th FLOOR ELEVATORS: She Lives (In A Time Of Her Own) (Charly, Easter Everywhere)
THE SPADES: We Sell Soul (Trance, ROKY ERICKSON: All That May Do My Rhyme)
THE 13th FLOOR ELEVATORS: [Bull Of The Woods radio spot] (Snapper, VA: Never Ever Land)
THE 13th FLOOR ELEVATORS: Wait For My Love (Charly, Bull Of The Woods)
ROKY ERICKSON & THE ALIENS: Don't Shake Me Lucifer (Restless, The Evil One)
ROKY ERICKSON: Starry Eyes (Trance, All That May Do My Rhyme)
THE 13th FLOOR ELEVATORS: Fire Engine (Charly, The Pscyhedelic Sounds Of The 13th Floor Elevators)
ROKY ERICKSON & THE ALIENS: Two Headed Dog (Red Temple Prayer) (Restless, The Evil One)
THE 13th FLOOR ELEVATORS: You're Gonna Miss Me (Rhino, VA: Nuggets)
—
JUDYBATS: She Lives (In A Time Of Her Own) (Sire, VA: Where The Pyramid Meets The Eye)
CAPTAIN BEEFHEART & HIS MAGIC BAND: Sure 'Nuff 'N' Yes I Do (Sony, VA: Pure…Psychedelic Rock)
ROCKPILE: Teacher Teacher (Columbia, Seconds Of Pleasure)
THE BUBBLE PUPPY: Hot Smoke And Sassafrass (Snapper, VA: Never Ever Land)
ROKY ERICKSON & THE ALIENS: I Walked With A Zombie (Restless, The Evil One)
LOST AND FOUND: When Will You Come Through (Snapper, VA: Never Ever Land)
—
TAMARALEE SHUTT WITH ORBIS MAX: Don't Let It Slip Away (orbismax.bandcamp.com)
THE TOURISTS: So Good To Be Back Home Again (Rhino, VA: DIY: Starry Eyes)
CHEAP TRICK: Way Of The World (Epic, Dream Police)
THE RONETTES: Be My Baby (Sony, Playlist)
THE SMITHEREENS: Behind The Wall Of Sleep (Capitol, Blown To Smithereens)
THE BEVIS FROND: Lights Are Changing (Rhino, VA: Children Of Nuggets)
—
RICHARD X. HEYMAN: Guess You Had To Be There (Turn-Up, Pop Circles)
THE MONKEES: You Just May Be The One (Rhino, Headquarters)
THE RAMONES: Babysitter (Rhino, Leave Home)
THE ZOMBIES: Woman (Big Beat, The Singles Collection)
THE SPINNERS: One Of A Kind (Love Affair) (Rhino, The Very Best Of The Spinners)
THE FACES: Stay With Me (Rhino, Stay With Me)
—
RADIO BIRDMAN: You're Gonna Miss Me (Sire, Radios Appear)
THE WHO: My Generation (MCA, My Generation)
MARY-CHAPIN CARPENTER: Never Had It So Good (Columbia, State Of The Heart)
THE VELVET UNDERGROUND: Rock And Roll (Rhino, Loaded)
THE BAY CITY ROLLERS: Rock And Roll Love Letter (Arista, The Definitive Collection)
THE SPADES: You're Gonna Miss Me (Snapper, VA: Never Ever Land)
—
CHRIS VON SNEIDERN: Why Didn't You Save Me? (n/a, Emerge)
THE SMALL FACES: Shake (Sanctuary, Ultimate Collection)
THE GOLD NEEDLES: Sunset Girl (Jem, Through A Window)
X-RAY SPEX: The Day The World Turned Day-Glo (Rhino, VA: DIY: The Modern World)
JIM BASNIGHT: Best Lover In The World (Precedent, Not Changing)
GRAHAM PARKER & THE RUMOUR: Local Girls (Spectrum, The Very Best Of Graham Parker & the Rumour)
—
ROKY ERICKSON & THE ALIENS: I Think Of Demons (Restless, The Evil One)
THE RUBAYYAT: If I Were A Carpenter (Snapper, VA: Never Ever Land)
VEGAS WITH RANDOLPH: I Could Be The One (CGR, Legs And Luggage)
THE BEATLES: I Should Have Known Better (Capitol, single)
THE 13th FLOOR ELEVATORS: You Don't Know (Charly, The Psychedelic Sounds Of The 13th Floor Elevators)
THE DUKES OF STRATOSPHEAR: 25 O'Clock (Rhino, VA: Nuggets)
ROKY ERICKSON & THE ALIENS: If You Have Ghosts (Restless, The Evil One)
THE 13th FLOOR ELEVATORS: Slip Inside This House [single edit] (Snapper, VA: Never Ever Land)
ROKY ERICKSON & THE ALIENS: Mine Mine Mind (Restless, The Evil One)
DAVE ALLEN: Terp (Snapper, VA: Never Ever Land)
ROKY ERICKSON [with LOU ANN BARTON]: Starry Eyes (Trance, All That May Do My Rhyme)
THE 13th FLOOR ELEVATORS: Tried To Hide [single version] (Snapper, VA: Never Ever Land)
HERB ALPERT & THE TIJUANA BRASS: South Of The Border (A & M, South Of The Border)