Everyone's Invited # 131 – 12/30/18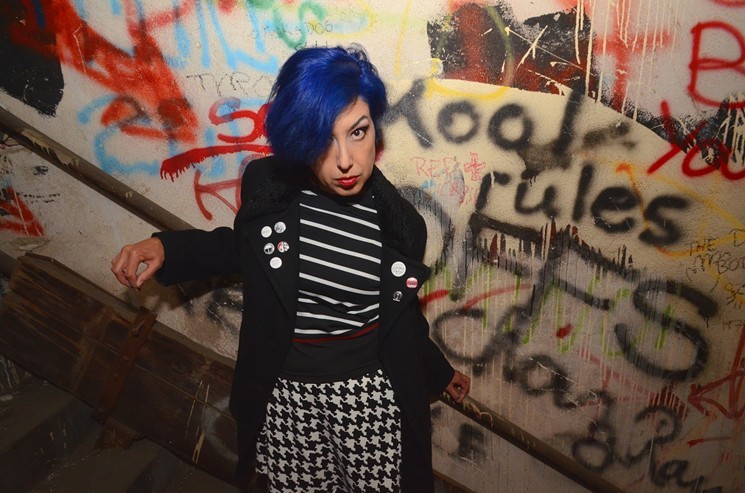 Was 2018 a good year, a bad year, or somewhere in between?  Regardless, it had a great soundtrack.  Thanks for letting me share it with you, and now let's look to the future!  EVERYONE'S INVITED airs Sunday evenings from 7-9pm ET on 103.3 and 93.7 FM and online right here.
Playlist for 12/30/18 show (The 2018 Year End Review Part 4, The End!)
Frankie Cosmos – Carmelize
Screaming Females – Black Moon
Exmaid – Vamp
Poster Children – Grand Bargain!
Mitski – Why Didn't You Stop Me?
The Beths – You Wouldn't Like Me
Amber Arcades – Self Portrait In A Car At Night
Lucy Dacus – Addictions
Orielles – Mango
Lala Lala – Spy
Lemuria – Sliver Of Change
Black Dresses – Go Inside
School Damage – Psykick Damage
Erotic Novels – Do It Again
Superchunk – Break The Glass
We Were Promised Jetpacks – In Light
Cloud Nothings – Leave Him Now
The Coral – Reaching Out For A Friend
Sea Lilies – With A Practised Motion
Rock*A*Teens – Go Tell Everybody
War On Women – Capture The Flag
Jabber – Take Me Out Tonight
Royal Roads – Cut Grass
Alice Bag – Stranger
Forth Wanderers – Not For Me
Très Oui – Off The Rails
Miya Folick – Freak Out
Lovely Eggs – Return of Witchcraft
Potato Rocket – The Doctor Says I Need To Get My Eyes Checked
Speedy Ortiz – Lean In When I Suffer
Cut Worms – How Can It Be
Monochrome Set – Don't Wear That Look
Love Language – Independence Day
Dodos – Ono Fashion
Dear Nora – Long Distance
Echo & The Bunnymen – The Somnambulist
Nude Party – Water On Mars