Everyone's Invited # 118 – 09/23/18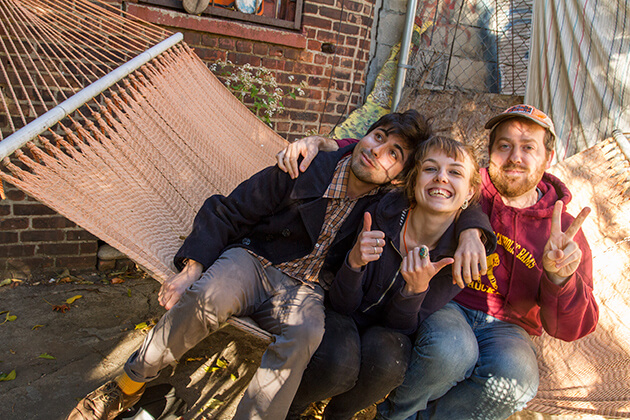 The seasons cycle through whether you're ready or not, might as well get your mind aligned.  I'm shifting my consciousness to accept change, and letting the soundtrack reflect that.  EVERYONE'S INVITED airs Sunday evenings 7-9pm on 103.3 and 93.7 FM and online right here.
Super Furry Animals – It's Not The End Of The World
Revelers – Little Kings Of Rock'N'Roll
The Chills – Time To Atone
The Dils – Red Rockers
Zatopeks – Alert!
Yo La Tengo – Autumn Sweater
The Fall – Just Step Sways
Autumn Teen Sound – Telegraph
The Minders – The Loneliest of Faces
Meat Puppets – Leaves
Trench – Bend
Black Belt Eagle Scout – Mother Of My Children
Eyedress – Add To The Peace
Moby – House Of Blue Leaves
Beak> – Timeshare
Strange To Look At – Farewell
Orions Belte – Le Mans
Cybertron – Clear
Mope Grooves – Hair Grows On
Alpaca Sports – Nobody Cares But Me
Loose Tooth – Will You Evolve
Metric – Holding Out
Dramarama – Senseless Fun
The Hives – Here We Go Again
Special Interest – The State, the industry, the Community, & Her Lover
Redskins – Kick Over The Statues
Dead Mechanical – Sidewalks
Ben Harper – Ashes
Les Claypool's Duo de Twang – The Bridge Came Tumblin' Down
First Aid Kit – Tender Offerings
Guerilla Toss – Magic Is Easy
Menace Beach – Black Rainbow Sound
Spiritualized – A Perfect Miracle