This Is Rock 'n' Roll Radio # 937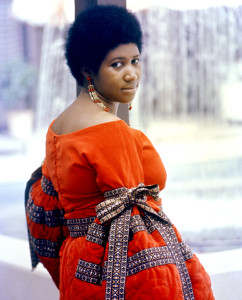 This week, I stayed home and Dana delivered: Aretha Franklin, The Collins Kids, and a plethora of rock 'n' soul women, ladies, and girls. And Larry Collins! As always, we hold this truth to be self-evident: this is The Best Three Hours Of Radio On The Whole Friggin' Planet. And this is what that sounded like on a Sunday night in Syracuse this week.
This Is Rock 'n' Roll Radio with Dana & Carl, Sunday nights from 9 to Midnight Eastern, on the air in Syracuse on The Spark WSPJ-LP 103.3 and 93.7 FM, and on the web at http://sparksyracuse.org/
Spark Syracuse is supported by listeners like you. Tax-deductible donations are welcome at http://sparksyracuse.org/support/
You can follow Carl's daily blog Boppin' (Like The Hip Folks Do) at
https://carlcafarelli.blogspot.com/
Our new compilation CD This Is Rock 'n' Roll Radio, Volume 4 is now available from Kool Kat Musik! 29 tracks of irresistible rockin' pop, starring Pop Co-Op, Ray Paul, Circe Link & Christian Nesmith, Vegas With Randolph Featuring Lannie Flowers, The Slapbacks, P. Hux, Irene Peña, Michael Oliver & the Sacred Band Featuring Dave Merritt, The Rubinoos, Stepford Knives, The Grip Weeds, Popdudes, Ronnie Dark, The Flashcubes, Chris von Sneidern, The Bottle Kids, 1.4.5., The Smithereens, Paul Collins' Beat, The Hit Squad, The Rulers, The Legal Matters, Maura & the Bright Lights, Lisa Mychols, and Mr. Encrypto & the Cyphers. You gotta have it, so order it at https://tinyurl.com/ycnly8oz
TIRnRR # 937: 8/19/18
ARETHA FRANKLIN: People Get Ready
—
ARETHA FRANKLIN: Niki Hoeky
ARETHA FRANKLIN: Dr. Feelgood (Love Is A Serious Business)
ARETHA FRANKLIN: Chain Of Fools
ARETHA FRANKLIN: Satisfaction
ARETHA FRANKLIN: Money Won't Change You
ARETHA FRANKLIN: Save Me
—
THE COLLINS KIDS: Hop, Skip, Jump
BOBBIE GENTRY: He Made A Woman Out Of Me
CHI COLTRANE: Thunder And Lighting
LAURA LEE: What A Man
THE POINTER SISTERS: Don't Try To Take The Fifth
REPARATA & THE DELRONS: Captain Of Your Ship
—
ARETHA FRANKLIN [with DUANE ALLMAN]: The Weight
P.P. ARNOLD: (If You Think You're) Groovy
THE MARVELETTES: Locking Up My Heart
PHYLLIS DILLION: Woman Of The Ghetto
THE DIXIE CUPS: Iko Iko
FONTELLABASS: I Surrender
—
LAURA NYRO: Sweet Blindness
JOAN BAEZ: Babe, I'm Gonna Leave You
THE STONE PONEYS: Different Drum
DUSTY SPRINGFIELD: I Only Want To Be With You
JACKIE DeSHANNON: When You Walk In The Room
LULU: The Boat That I Row
—
ERMA FRANKLIN: I Don't Want No Mamma's Boy
ARETHA FRANKLIN: Eleanor Rigby
NICHELLE NICHOLS: Why Don't They Do It Right?
THE COLLINS KIDS: Rock Bobbin Baby
JANIS MARTIN: My Boy Elvis
RACHEL SWEET: Hairspray
—
ASTROPUPPEES: Little Chick Tsunami
THE GO-GO'S: Vacation
THE BANGLES: James
MARTHA REEVES & THE VANDELLAS: I'm Ready For Love
THE RONETTES: Be My Baby
THE WHAT FOUR: I'm Gonna Destroy That Boy
—
THE COLLINS KIDS: Short'nin' Bread Rock
TINA TURNER: Let's Spend The Night Together
ARETHA FRANKLIN: Son Of A Preacher Man
IRMA THOMAS: Long After Tonight Is All Over
MARTHA GRIFFITHS: Here I Am (Come And Take Me)
ANN PEEBLES: I Can't Stand The Rain
—
LITTLE EVA: Stand By Me
THE EXCITERS: Do Wah Diddy
ARETHA FRANKLIN: Think
WANDA JACKSON: Let's Have A Party
THE COLLINS KIDS: Rock And Roll Polka
JANIS MARTIN: Drugstore Rock And Roll
—
LITTLE ESTHER PHILLIPS: Mojo Hannah
THE CINDERELLAS: Baby, Baby I Still Love You
ARETHA FRANKLIN: Rock Steady
GIA MATEO: If You Can't Say Anything Nice
ARETHA FRANKLIN: Climbing Mountains Higher [live]
GLADYS KNIGHT & THE PIPS: Didn't You Know (You'd Have To Cry Sometime)
ARETHA FRANKLIN: So Swell When You're Well
SKEETER DAVIS: I Can't Stay Mad At You
ARETHA FRANKLIN: One Way Ticket
ARETHA FRANKLIN: Respect
THE COLLINS KIDS: T-Bone