This Is Rock 'n' Roll Radio # 928: Our 50,000th Spin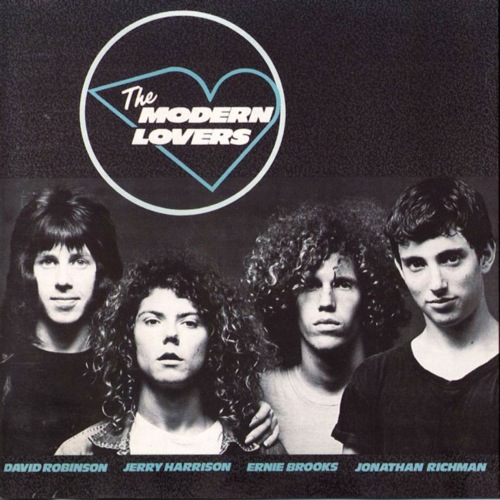 I'm not ashamed to admit that we're feeling just freakin' giddy about this.
This week, This Is Rock 'n' Roll Radio with Dana & Carl hit an unexpected but significant milestone: our 50,000th spin. From that first introductory spin of The Ramones' "Do You Remember Rock 'n' Roll Radio" on TIRnRR # 1 on December 27, 1998, through Duane Eddy's "Shazam" bringing us to 49,975 spins at the end of last week's show, we sure have played a lot of great rockin' pop records over the course of 19 and a half years. This called for a celebration!
When TIRnRR's intrepid stats man Fritz Van Leaven informed us of this impending milestone, Dana and I put our heads together. Er…ouch. We thought better of that idea pretty quickly. Armed with even more stats from Fritz, we determined that we'd use our lead-up 24 spins to acknowledge our legacy: I would replay a few of our past milestone spins (our first spin, our second spin, our 100th spin, etc.), and Dana would count down our 12 all-time most-played tracks. There was no overlap between any of these selections, and it would culminate in Spin # 50,000.
But what should that be? Well, that was easy to figure. Our radio station may not actually have 50,000 watts of power, but we do have the radio on. Congratulations to "Roadrunner" by The Modern Lovers, the 50,000th spin on This Is Rock 'n' Roll Radio.
And that was only half the show! After that, we padded our billable hours with new music from Trip Wire, new music from Tokyo Beef, new music from The Outryders, recent faves by Tommy Sistak, Gretchen's Wheel, The Kennedys, and Lisa Mychols, The Greatest Record Ever Made by Dusty Springfield, and our continued determination to play stuff we like on the radio. Now at over 50,000 spins, but we ain't done yet. This is what rock 'n' roll radio sounded like on a Sunday night in Syracuse this week.
THANKS, FRITZ!
This Is Rock 'n' Roll Radio with Dana & Carl, Sunday nights from 9 to Midnight Eastern, on the air in Syracuse on The Spark WSPJ-LP 103.3 and 93.7 FM, and on the web at http://sparksyracuse.org/
Spark Syracuse is supported by listeners like you. Tax-deductible donations are welcome at http://sparksyracuse.org/support/
You can follow Carl's daily blog Boppin' (Like The Hip Folks Do) at
https://carlcafarelli.blogspot.com/
Our new compilation CD This Is Rock 'n' Roll Radio, Volume 4 is now available from Kool Kat Musik! 29 tracks of irresistible rockin' pop, starring Pop Co-Op, Ray Paul, Circe Link & Christian Nesmith, Vegas With Randolph Featuring Lannie Flowers, The Slapbacks, P. Hux, Irene Peña, Michael Oliver & the Sacred Band Featuring Dave Merritt, The Rubinoos, Stepford Knives, The Grip Weeds, Popdudes, Ronnie Dark, The Flashcubes, Chris von Sneidern, The Bottle Kids, 1.4.5., The Smithereens, Paul Collins' Beat, The Hit Squad, The Rulers, The Legal Matters, Maura & the Bright Lights, Lisa Mychols, and Mr. Encrypto & the Cyphers. You gotta have it, so order it here.
TIRnRR # 928: 6/17/18
THE RAMONES: Do You Remember Rock 'n' Roll Radio? (Rhino, End Of The Century) [Spin # 1, 12/27/98]
THE ONLY ONES: Another Girl, Another Planet (Epic, Special View) [TIRnRR's all-time # 11 most-played track (tie)]
THE POPTARTS: I Won't Let You Let Me Go (PlumTone, Fresh…Out Of The Toaster) [Spin # 2, 12/27/98]
COTTON MATHER: My Before And After (Copper, Kontiki) [All-time # 11 (tie)]
THE FLASHCUBES: All Over The World (Northside, Flashcubes Forever) [Spin # 100, 1/10/99]
THE BEATLES: Revolution [live promo version] [All-time # 9 (tie)]
—
DM3: 1 x 2 x Devastated (JAM, VA: This Is Rock 'n' Roll Radio, Volume 1) [Spin # 500, 2/28/99]
SEX CLARK FIVE: Fool I Was (Skyclad, Antedium) [All-time # 9 (tie)]
THE EASYBEATS: Good Times (Retroactive, Gonna Have A Good Time) [Spin # 1000, 5/2/99]
SUGAR: If I Can't Change Your Mind [solo mix](Rykodisc, single) [All-time # 8]
SUZI QUATRO: Love Is Ready (RSO, Rock Hard) [Spin # 5000, 11/19/00]
THE LA'S: There She Goes (Rhino, VA: Children Of Nuggets) [All-time # 7]
—
THE DAMNED: Wait For The Blackout (Castle, Smash It Up) [Spin # 10,000, 11/17/02]
MANNIX: Highway Lines (Kool Kat Musik, VA: This Is Rock 'n' Roll Radio, Volume 3) [All-time # 6]
THE 'B' GIRLS: Alibi (Other People's Music, Who Says Girls Can't Rock) [Spin # 15,000, 10/24/04]
THE RAMONES: Sheena Is A Punk Rocker (Rhino, Rocket To Russia) [All-time # 5]
THE SWINGING BLUE JEANS: Keep Me Warm ('Til The Sun Shines) (Viper, VA: Unearthed Merseybeat Vol. 1) [Spin # 20,000, 8/27/06]
THE FLASHING ASTONISHERS: Period Exclamatory (JAM, VA: This Is Rock 'n' Roll Radio, Volume 1) [All-time # 4]
—
THE PLIMSOULS: A Million Miles Away (Geffen, Everywhere At Once) [Spin # 25,000, 1/11/09]
THE RAMONES: Blitzkrieg Bop (Rhino, Ramones) [All-time # 3]
THE MODEL ROCKETS: A Notice To Everyone (The Cops Are Pissed) (Not Lame, Tell The Kids The Cops Are Here) [Spin # 30,000, 11/21/10]
THE STALLIONS: Why (Junk, Hey Baby, It's The Stallions) [All-time # 2]
JOHN HIATT: Angel (A & M, Perfectly Good Guitar) [Spin # 45,000, 7/17/16]
BIG STAR: September Gurls (Stax, The Best Of Big Star) [All-time # 1]
—
OUR 50,000th SPIN:
THE MODERN LOVERS: Roadrunner (Castle, The Modern Lovers)
ELVIS COSTELLO & THE ATTRACTIONS: Radio, Radio (Rykodisc, This Year's Model)
THE SELECTER: On My Radio (EMI, Greatest Hits)
THE SPORTS: Who Listens To The Radio (Rhino, The Definitive Collection)
SCREEN TEST: Sound Of The Radio (JAM, VA: This Is Rock 'n' Roll Radio, Volume 2)
MR. ENCRYPTO & THE CYPHERS: Home On The Radio (Kool Kat Musik, VA: This Is Rock 'n' Roll Radio, Volume 4)
—
TRIP WIRE: Act Fast (tripwire1.bandcamp.com, single)
TOKYO BEEF: Davey's Farm (tokyobeef.bandcamp.com, Kamikaze)
THE OUTRYDERS: Hollow Victory (joealgeri.bandcamp.com, single)
TOMMY SISTAK: Be Alright Tonight (n/a, Ready Set A Go-Go)
GRETCHEN'S WHEEL: Plans (gretchenswheel.bandcamp.com, Black Box Theory)
THE KENNEDYS: Safe Until Tomorrow (n/a, Safe Until Tomorrow)
—
DUSTY SPRINGFIELD: I Only Want To Be With You (Mercury, The Very Best Of Dusty Springfield)
THE CYRKLE: Red Rubber Ball (Sundazed, Red Rubber Ball)
LISA MYCHOLS: He's Got Me Dreaming (n/a, Sugar)
THE CRICKLE: Place In My Heart (ROIR, VA: Garage Sale)
THE ISLEY BROTHERS: Got To Have You Back (Motown, Greatest Hits And Rare Classics)
THE MOSQUITOS: Darn Well (ROIR, VA: Garage Sale)
—
THE KINKS: You Really Got Me (Sanctuary, The Ultimate Collection)
THE ROLLING STONES: (I Can't Get No) Satisfaction (Virgin, Forty Licks)
THE MONKEES: You Bring The Summer (Rhino, Good Times!)
XTC: The Mayor Of Simpleton (Virgin, Upsy Daisy Assortment)
EYTAN MIRSKY: This Year's Gonna Be Our Year (M-Squared, Year Of The Mouse)
THE HIT SQUAD: Best Of Me (Kool Kat Musik, VA: This Is Rock 'n' Roll Radio, Volume 4)
PURRBOX: Punk Rock [radio edit] (Love Fest, PurrBox)
THE PRETENDERS: Day After Day (Sire, The Singles)
JOHNNY & THE HURRICANES: Rockin' Goose (Moochin' About, VA: The Greatest Instrumentals 1934-1962)