This Is Rock 'n' Roll Radio # 927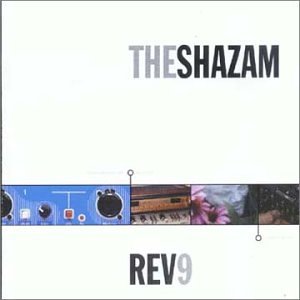 We opened this week's extravaganza with a hearty congratulations to our friends over at The Wax Museum With Ronnie Dark on the occasion of their ninth anniversary show, which aired…um. directly opposite our show. Feast or famine in this town. But The Wax Museum is one of several terrific radio shows in Syracuse and elsewhere, and we're in favor of all 'em. We'll just do our best to keep up! This is what we do–all of us. And this is what rock 'n' roll radio sounded like on a Sunday night in Syracuse this week.
This Is Rock 'n' Roll Radio with Dana & Carl, Sunday nights from 9 to Midnight Eastern, on the air in Syracuse on The Spark WSPJ-LP 103.3 and 93.7 FM, and on the web at http://sparksyracuse.org/
Spark Syracuse is supported by listeners like you. Tax-deductible donations are welcome at http://sparksyracuse.org/support/
You can follow Carl's daily blog Boppin' (Like The Hip Folks Do) at
https://carlcafarelli.blogspot.com/
Our new compilation CD This Is Rock 'n' Roll Radio, Volume 4 is now available from Kool Kat Musik! 29 tracks of irresistible rockin' pop, starring Pop Co-Op, Ray Paul, Circe Link & Christian Nesmith, Vegas With Randolph Featuring Lannie Flowers, The Slapbacks, P. Hux, Irene Peña, Michael Oliver & the Sacred Band Featuring Dave Merritt, The Rubinoos, Stepford Knives, The Grip Weeds, Popdudes, Ronnie Dark, The Flashcubes, Chris von Sneidern, The Bottle Kids, 1.4.5., The Smithereens, Paul Collins' Beat, The Hit Squad, The Rulers, The Legal Matters, Maura & the Bright Lights, Lisa Mychols, and Mr. Encrypto & the Cyphers. You gotta have it, so order it here.
TIRnRR # 927: 6/10/18
THE RAMONES: Do You Remember Rock 'n' Roll Radio? (Rhino, End Of The Century)
—
RONNIE DARK: Sarah (Kool Kat Musik, VA: This Is Rock 'n' Roll Radio, Volume 3)
PAUL WESTERBERG: Seein' Her (Rhino, Besterberg)
THE SHAZAM: Revolution 9 (Not Lame, Rev 9)
JOHNNY THUNDERS & THE HEARTBREAKERS: Chinese Rocks (Jungle, L.A.M.F.)
PAUL REVERE & THE RAIDERS: Let Me! (Sundazed, Alias Pink Puzz)
SWEET: Action (Capitol, The Best Of Sweet)
—
DUFFY: Rockferry (A & M, Rockferry)
GERRY & THE PACEMAKERS: Ferry Cross The Mersey (Universal, VA: Hai, Britannia)
PAUL McCARTNEY: Friends To Go (Capitol, Chaos And Creation In The Backyard)
XTC: No Thugs In Our House (Virgin, Upsy Daisy Assortment)
THE FLASHCUBES: Do Anything You Wanna Do (Northside, Brilliant)
HINDU LOVE GODS: Raspberry Beret (Rhino, WARREN ZEVON: Genius)
—
THE HI-RISERS: My Kind Of Fun (2-Bit, My Kind Of Fun)
TOMMY SISTAK: Be Alright Tonight (n/a, Ready Set A Go-Go)
ORBIS MAX: Without Love (We Are Nothing) (https://coopcommunique.bandcamp.com/album/the-co-op-communique-volume-four)
THE BOB SEGER SYSTEM: 2 + 2 = ? (Capitol, single)
THE MONKEES: Love Is Only Sleeping (Rhino, Pisces, Aquarius, Capricorn & Jones, Ltd.)
THE CLASH: Train In Vain (Epic, The Essential Clash)
—
LISA MYCHOLS: He's Got Me Dreaming (n/a, Sugar)
SONS OF MORNING: Outta My Head (n/a, Sons Of Morning)
THE RUNAWAYS: Cherry Bomb (Hip-O Select, The Mercury Albums Anthology)
61 GHOSTS: Heartbeat (Bluzpik Media Group, …To The Edge)
THE FOUR TOPS: Bernadette (Motown, The Ultimate Collection)
POP CO-OP: Feint Of Heart (Silent Bugler, Four State Solution)
—
THE RED BUTTON FEATURING PETER NOONE: Ooh Girl (Jem, single)
MATTHEW SWEET: Sick Of Myself (Volcano, Time Capsule)
KISS: Calling Dr. Love (Mercury, The Very Best Of KISS)
ALTERNATIVE TV: Communicate (Overground, Strange Kicks)
WILKERSON: Let It Go Tonight (Spyderpop, single)
THE PRETENDERS: Day After Day (Sire, The Singles)
—
GRETCHEN'S WHEEL: Plans (https://coopcommunique.bandcamp.com/album/the-co-op-communique-volume-four)R.E.M.: So. Central Rain (IRS, The Best Of R.E.M.)
SETH TIMBS: Routine (n/a, Record & Pause)
HARMONIC DIRT: Maybe (n/a, Anthracite)
P. P. ARNOLD: Angel Of The Morning (Immediate, The First Cut)
THE FACES: Stay With Me (Warner Brothers, A Nod Is As Good As A Wink)
—
DEAN LANDEW: Romantic Dreamer (deanlandew.bandcamp.com, single)
THE BANGLES: The Real World (Omnivore, Ladies And Gentlemen…The Bangles!)
SOLOMON BURKE: Everybody Needs Somebody To Love (Rhino, The Very Best Of Solomon Burke)
MERRY CLAYTON: Gimme Shelter (Columbia, VA: 20 Feet From Stardom OST)
THE AVENGERS: We Are The One (Superior Viaduct, Avengers)
THE STOOGES: I Wanna Be Your Dog (Rhino, VA: Punk & New Wave Smash Hits)
THE SLAPBACKS: That's What The Little Girls Do (Zero Hour, VA: Not The Knack)
THE RAMONES: I Wanna Be Sedated (Rhino, Road To Ruin)
BUCK OWENS & HIS BUCKAROOS: Who's Gonna Mow Your Grass (Rhino, 21 # 1 Hits)
THE REPLACEMENTS: Bastards Of Young (Rhino, VA: Punk & New Wave Smash Hits)
CHUCK BERRY: Promised Land (Mercury, The Anthology)
SWEET: Wig Wam Bam (Capitol, The Best Of Sweet)
DUANE EDDY: Shazam (Moochin' About, VA: The Greatest Instrumentals 1934-1962)