Everyone's Invited # 46 03/19/17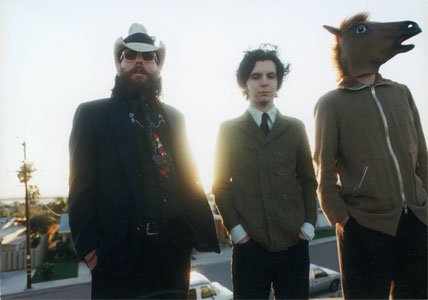 Next time someone asks you "What's up?" tell them about Up Records, and point them in the direction of this episode. Of course, feel free to mention Everyone's Invited airs every Sunday evening from 7-9pm at Westcott Radio!
Sloan – The Good In Everyone
Strokes – What Ever Happened?
Travoltas – C'mon Rockcity
Transistors – Confidence Man
Hives – Die, All Right!
Pep Squad – Barbapoppa
Teencat – Beer Run
Snuff – Pixies
Weekend Dads – Michigan And Trumbull
Rollins Band – Grip
Sebadoh – It's All You
Judybats – Happy Song (Settling)
Ben Morey – New Life
Ween – Japanese Cowboy
Yo La Tengo – Almost True
Slingshot Dakota – Wave
Triangulo De Amor Bizarro – Gallo Negro Se Levanta
Magnetic Fields – '68: A Cat Called Dionysus
Participation Trophy – When In Roam
Juliana Hatfield – Ok Ok
____________________________________________________________
Label Spotlight on Up Records
Built To Spill – Big Dipper
Quasi – Our Happiness Is Guaranteed
764-Hero – Oceanbound
Caustic Resin – Water Moccasin
Violent Green – Only One
Incredible Force of Junior – Sweet And Sour
Dark Fantastic – Fall To My Knees
Pastels – Leaving This Island
Black Heart Procession – A Truth Quietly Told
Land Of The Loops – Fresh Pond Parkway
Modest Mouse – Never Ending Math Equation
Enemymine – Caught Inside
Karp – Prison Shake
Tad – Oppenheimer's Pretty Nightmare
Mocket – Pearl Drop
Brent Arnold – Sweetness
Polar Goldie Cats – Maoist
Tiffany Anders – Concrete Like Quicksand
Mike Johnson – You're Still Around?