Everyone's Invited #41 01/29/17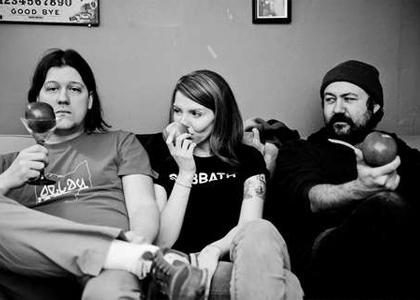 This episode was filled with brand-spankin' new music, old favorites, and random tunes in between, including but not limited to a label spotlight on Art of the Underground!
Squeezing four decades of indie rock into a two-hour show isn't impossible, but it's very, very difficult to do. You're welcome! Tune in next Sunday from 7-9pm at Westcott Radio.
Superchunk – Hyper Enough
Violent Femmes – Blister In The Sun
Built To Spill – Strange
Surfer Blood – Matter Of Time
Posies – This One's Taken (demo version)
Boo Radleys – C'mon Kids
Cloud Nothings – Darkened Rings
Steal The Moon – Vampires
Japandroids – No Known Drink Or Drug
Lemonheads – Paid To Smile
New End Original – Lukewarm
AJJ – Junkie Church
Wayne Hancock – Two String Boogie
Bad Cop Bad Cop – Nightmare
Bad Religion – Against The Grain
Todd Lerner – Song For Free
Belleville – Cabin In The Pines
Bill Fox – My Baby Crying
___________________________
Label Spotlight on Art of the Underground
Lemuria – Keep Quiet
Radio Faces – Alone In The Springtime
Closet Fairies – Cassandra
Creeps – Creeping Me Out
Night Birds – Killer Waves
Manges – Duck And Cover
Besties – Take Em All
Chinese Telephones – Game Of Pricks
Potential Johns – I'd Like To See
Full Of Fancy – Marriage
Unwelcome Guests – I'm Just Here
Gordon Gano's Army – Crossroads
Sloan Peterson – One Day
Still Ill – Inconvenient Death
Copyrights – Dead Flowers
Ergs – Jazz Is The New Coke
Failures' Union – Fan Club
_________________________________________
Vacant Lot – Not Me
Cherry Glazer – Humble Pro
Pixies – Here Comes Your Man
Apples In Stereo – Baroque
Bonus AOTU Triple Shot!:
Kind Of Like Spitting – Lay Some Happiness On Me
Alex Kerns – Clamor On
Black Wine – Windy