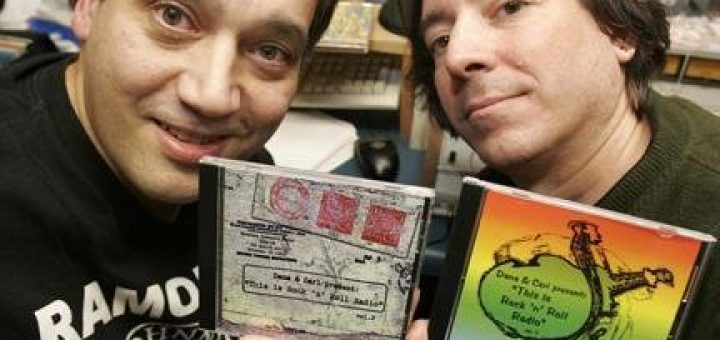 While we're just beginning to accept new show proposals, we've already confirmed several programs that we will be carrying on Spark! 103.3 + 93.7 FM signals once we get on the air later this year.  Here are some of those:

Democracy Here! with Frank
Current events affecting Syracuse neighborhoods, streets, homes, and families. Covering government, economics, social systems, and community development for people over profit.

CuseTown Underground with Lady Di
An exploration of underground hip hop in Syracuse and beyond. Music and interviews with local artists and business owners, community and government leaders and much more.

Workers and Immigrants Rights Show
Members of the Workers Center of Central New York discuss issues related to low wage workers, including those who are seldom represented like recent immigrant workers. Bilingual in Spanish and English.

Music Buffet with J Boggz
Variety of styles of music, including blues, jazz, country, and solo projects from better known musicians. [sample show]

Care Of The Earth with Lindsay Speer
What is happening in the environment around us, and what is our relationship with it? Join Lindsay Speer each week to explore timely environmental issues with her guests, from Onondaga Lake and climate change to environmental justice, urban farming, and rain gardens.

EDM with Max
Ed Smith student sharing his love of Electronic Dance Music including Dubstep, House, Trap Music, etc. [sample show]

Stand Up with Isreal Hagan
Longtime local music legend hosts a show featuring local music & forgotten local music pioneers

Syracuse Connections with Langston
Round table talk show and original/independent music format. Guests from a diverse cultural background are invited on the show to discuss topics relevant to the Syracuse community, the music scene and the future of Syracuse. The goal is to connect different sectors of community involved/community focused individuals and to engage them in interesting dialogues so as to further engender understanding and fellowship among the different segments of the Syracuse community.

MAXIMUMROCKANDROLL with Jake
Classic and contemporary eclectic mix. Rock, alternative, punk, indie, folk, ska, reggae, and more. Rare gems and old favorites.

Feminist Friday with Jessica
Feminist Friday will be a one-hour radio show featuring interviews with local and national feminists, feminist music, feminist readings, feminist art, feminist archival materials, and other things feminist. It will be a hybrid show of sorts, and each show will have a main guest and content correlating to the theme.

Old Time Tunes with Darlin' Clementine
A wide array of old time music from the 1920s-40s. OTT features a vast collection of blues, folk, country, gospel, jazz from more popular 78s to seldom heard field recordings. It's American history told through song of people returning from WWI, the sinking of the Titanic, building railroads, murder and lawlessness, the Great Depression, and so much more.

Everyone's Invited with Mark
Under the large umbrella of indie rock sits a mass of scenes, sounds, and bands. Crackling punk rock and cutesy twee pop are welcome. Alternative behemoths and tiny bedroom labels will join us. The door is open for alumni of 80's college radio and the kid who started a music blog yesterday. 2 hours of encouraging, energizing, eclectic underground music and everyone's invited. [sample show]

Play I Some Music with Papa Andy
Play I Some Music with Papa Andy presents some of the best of reggae, African and Caribbean music weekly covering all parts of the world and time periods. [sample show]

This is Rock 'N' Roll Radio with Dana and Carl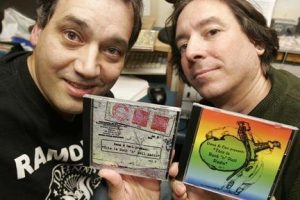 This is Rock 'N' Roll Radio with Dana and Carl is a rockin' pop/punk/soul/bubblegum Shangri La, where Toots & the Maytals play poker with The Ramones, Little Richard arm-wrestles Liz Phair, Big Star is a household name, The Kinks rule the world, and a song by some group you've never even heard of before can change your life, or at least send you on an interstate dancing spree. [sample show]

Democracy Now!
Democracy Now! is a daily progressive, independently syndicated news program that airs on more than 1,250 media networks around the globe. Hosted by investigative journalists Amy Goodman and Juan Gonzalez, the one-hour news program has received several journalism awards, including the Gracie Award from American Women in Radio & Television; the George Polk Award for its 1998 radio documentary Drilling and Killing: Chevron and Nigeria's Oil Dictatorship, on the Chevron Corporation and the deaths of two Nigerian villagers protesting an oil spill; and Goodman with Allan Nairn won Robert F. Kennedy Memorial's First Prize in International Radio for their 1993 report, Massacre: The Story of East Timor which involved first-hand coverage of genocide during the Indonesian occupation of East Timor. The program does not accept advertisers, corporate underwriting, or government funding.