This Is Rock 'n' Roll Radio # 1089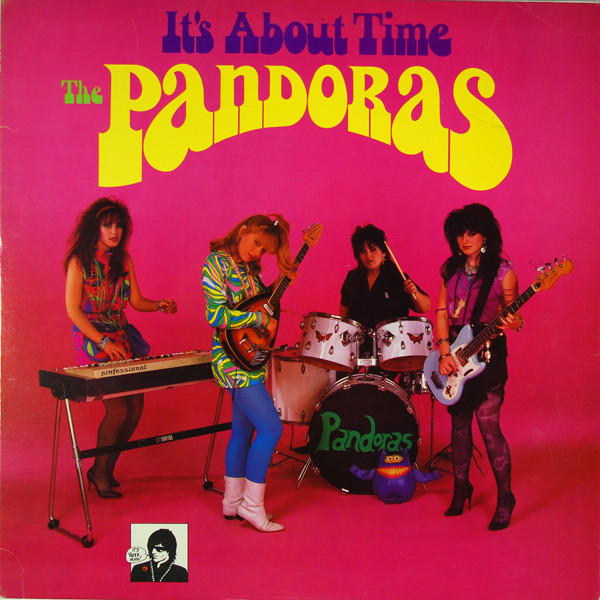 Our 1100th show is a mere eleven weeks away. We don't have anything special planned…or, I should say we don't have a countdown or specific agenda in mind to commemorate this milestone. For TIRnRR # 1100, I think we wanna just play. You know, play some of the songs that got us here, kind of a casual party with some of TIRnRR's greatest hits, plus other past favorites and random obsessions. It won't be comprehensive, and it certainly won't be definitive. But it'll be a show.
Each of our shows is a show.
We like it that way. We like the grand gestures of our big countdowns and theme shows, and we like the week-to-week celebrations of the old and the new, the familiar and the obscure and the fresh off the rack. We play the hits, as we define them. The Best Three Hours Of Radio On The Whole Friggin' Planet. Every week's another milestone, man. This is what rock 'n' roll radio sounded like on a Sunday night in Syracuse this week.
IN JUST TWO WEEKS: yep, it's one of those Great Big Theme Shows! On August 22nd, TIRnRR is proud to present THE TENTH ANNUAL DANA'S FUNKY SOUL PIT. That'll be a show! It's always a show here at This Is Rock 'n' Roll Radio with Dana & Carl.
This Is Rock 'n' Roll Radio with Dana & Carl airs Sunday nights from 9 to Midnight Eastern, on the air in Syracuse at SPARK! WSPJ 103.3 and 93.7 FM, and on the web at http://sparksyracuse.org/ You can read all about this show's long and weird history here: Boppin' The Whole Friggin' Planet (The History Of THIS IS ROCK 'N' ROLL RADIO). TAX DEDUCTIBLE DONATIONS are always welcome.The many fine This Is Rock 'n' Roll Radio compilation albums are still available, each full of that rockin' pop sound you crave. A portion of all sales benefit our perpetually cash-strapped community radio project:
Volume 1: download
Volume 2: CD or download
Volume 3: download
Volume 4: CD or download
Waterloo Sunset–Benefit For This Is Rock 'n' Roll Radio: CD or download

PS: SEND MONEY!!!! We need tech upgrades like Elvis needs boats. Spark Syracuse is supported by listeners like you. Tax-deductible donations are welcome at
http://sparksyracuse.org/support/

You can follow Carl's daily blog Boppin' (Like The Hip Folks Do) at
https://carlcafarelli.blogspot.com/
TIRnRR # 1089: 8/8/2021
TIRnRR FRESH SPINS! Tracks we think we ain't played before are listed in bold
THE RAMONES: Do You Remember Rock 'n' Roll Radio? (Rhino, End Of The Century)
—
PSYCHOTIC YOUTH: On The Route Again (Kool Kat Musik, New Wonders 1996-2021)
LULU & THE LUVVERS: Shout (Rhino, LULU: From Crayons To Perfume)
THE GRIP WEEDS: You're So Good To Me (Jem, VA: Jem Records Celebrates Brian Wilson)
GEORGE HARRISON: Here Comes The Sun (Apple, VA: The Concert For Bangla Desh)
THE LEGAL MATTERS: Light Up The Sky (Futureman, Chapter Three)
THE APPLES IN STEREO: Shine (In Your Mind) (Yep Roc, Electronic Products For Musicians
—
MIKE BROWNING: Do It Again (n/a, Class Act)
LITTLE RICHARD: Keep A-Knockin' (Specialty, The Georgia Peach)
CHERIE & MARIE CURRIE: Since You've Been Gone (Renaissance, Messin' With The Boys)
THE MIKE COTTON SOUND: The Harlem Shuffle (Cherry Red, VA: Halcyon Days)
THE MONKEES: Words (Rhino, Pisces, Aquarius, Capricorn & Jones, Ltd.)
THE MINDBENDERS: The Morning After (Cherry Red, VA: A Slight Disturbance In My Mind)
—
SORROWS: Rita (Big Stir, Love Too Late…The Real Album)
BASH & POP: Not This Time (Fat Possum, Anything Could Happen)
STEVIE WONDER: Uptight (Everything's Alright) (Motown, VA: Hitsville USA)
THE JAYHAWKS: She Walks In So Many Ways (Rounder, Mockingbird Time)
SPANDAU BALLET: To Cut A Long Story Short (Chrysalis, single)
BELLE & SEBASTIAN: Jonathan David (Jeepster, Push Barman To Open Old Wounds)
—
THE CHELSEA CURVE: Drag (Red On Red, single)
AMY RIGBY: Til The Wheels Fall Off (Signature Sounds, Til The Wheels Fall Off)
RICHIE MAYER: She's Taking It Too Well (Kool Kat Musik, The Inn Of Temporary Happiness)
LES HANDCLAPS: Who We Are (Handclaps, Sessions: Brooklyn)
THE LINDA LINDAS: Oh! (single)
HAYLEY & THE CRUSHERS: Jacaranda (Rum Bar, Fun Sized)
—
ANNY CELSI: Empty Hangers (Futureman, VA: This Is Rock 'n' Roll Radio, Volume 3)
THE ASSOCIATION: Windy (Rhino, Just The Right Sound)
DANNY WILKERSON: Enough For Somebody (Big Stir, single)
NINA SIMONE: Ain't Got No/I Got Life (Crimson, VA: The 60s Summer Album)
THE SMITHEREENS WITH ANDY WHITE: P. S. I Love You (single)
ALEX HARVEY: Agent 00 Soul (Universal, Shout: The Essential Alex Harvey)
—
LISA MYCHOLS & SUPER 8: Don't Worry Baby (Jem, VA: Jem Records Celebrates Brian Wilson)
THE ZOMBIES: She Does Everything For Me (Big Beat, Zombie Heaven)
THE FLASHCUBES WITH MIMI BETINIS: Baby It's Cold Outside (Big Stir, single)
ALBERTO Y LOS TRIOS PARANOIAS: Heads Down, No Nonsense, Mindless Boogie (Cherry Red, VA: 1978: The Year The UK Turned Day-Glo)
JOEY RAMONE & GENERAL JOHNSON: Rockaway Beach (Rhino, VA: Godchildren Of Soul)
AUNTIE VEGETABLE: Stroll On (Hangman, VA: Medway Powerhouse Vol. 2)
—
WADE JOHNSON: Two Hearts (Big Stir, single)
APPLE: Doctor Rock [mono single version] (Cherry Red, VA: Halcyon Days)
KISS: Calling Dr. Love (Mercury, Rock And Roll Over)
THE WHO ORCHESTRA: Waltz For A Pig (Cherry Red, VA: Halcyon Days)
SIMPLY SAUCER: She's A Dog (Sonic Unyon, Cyborgs Revisited)
THE MUFFS: My Crazy Afternoon [demo] (Happy Birthday To Me)
—
THE COWSILLS: Hair (Universal, The Best Of The Cowsills)
LEW LEWIS: Do Just What You Want (Repertoire, Save The Wail)
IRENE PEÑA: One More Night (Big Stir, single)
THE NAME: (You're Gonna) Lose That Girl (Cherry Red, VA: Harmony In My Head)
THE BEATLES: No Reply (Apple, Beatles For Sale)
THE ALLAH-LAS: Polar Onion (Mexican Summer, LAHS)
THE MYNAH BIRDS: I'll Wait Forever (Motown, VA: Motown Unreleased: 1966)
MIKE DEASY: Lost In The Shuffle (RockBeat, VA: The Wrecking Crew)
—
THE JACKLIGHTS: Beach (Red On Red, Drift)
MIRAGE: Tomorrow Never Knows (Cherry Red, VA: A Slight Disturbance In My Mind)
RICH WILLIAMS: Oil And Water (n/a, Ordinary Person)
ANDY ELLISON: Cornflake Zoo (Cherry Red, VA: Looking At The Pictures In The Sky)
THE PANDORAS: It's About Time (Voxx, It's About Time)
MYRACLE BRAH: Eight Miles High (Not Lame, VA: Full Circle)
HEADGIRL: Please Don't Touch (Lemon, GIRLSCHOOL: The Singles)
GEORGE HARRISON: Bangla Desh (Apple, VA: The Concert For Bangla Desh)
—
THE COASTERS: Yakety Yak (Warner Platinum, Yakety Yak)
THE RAMONES: Now I Wanna Sniff Some Glue (Sire, It's Alive!)