This Is Rock 'n' Roll Radio # 1088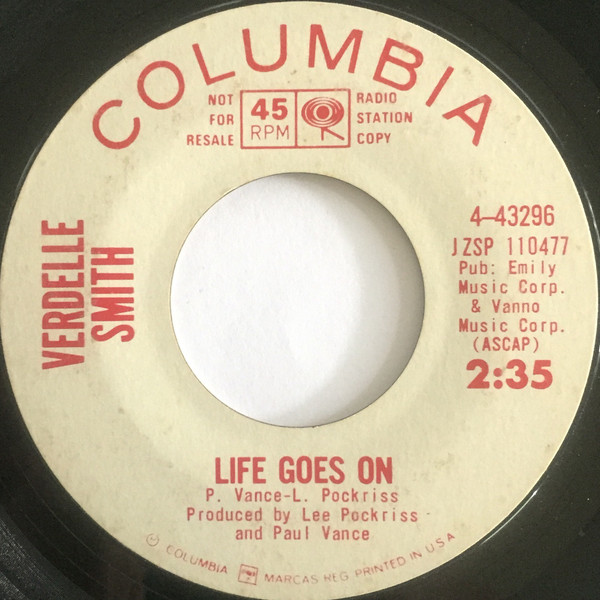 "August is a wicked month."–Edna O'Brien
Is August a wicked month? In my experience, all months have the potential for both elation and misery. I had my heart broken in an August many decades ago. August is also the month of my Mom's birthday, the birthdays of some close friends, and the month of fondly-recalled vacations in Missouri, California, Florida, England, and Spain.
Other months offer similar dichotomies. July of 2021 was my 37th wedding anniversary, and the 42nd anniversary of when one of my best friends killed himself. I got my ass kicked by something or someone in random June moments over the last 61 years, including the death of my mother-in-law, but it was also the month when my daughter was born. I'm sure there's something good to be said of April, even though my Dad passed in April of 2012. October holds Dad's birthday, my Goddaughter's birthday, the date when I first met my future wife, and it holds the memories of two consecutive Octobers, with my emergency back surgery and then the single most awful stretch of days I've ever experienced, followed by a third October when Dana suffered loss.
I can't blame the calendar. Life is what happens, and it happens until it doesn't happen anymore.
In this period of continued uncertainty, we can lose track of days, become weighted down by what was and what will be, and forget to appreciate the now. Granted, the now can be as bad as anything else ever. But, when it's possible, we try to hold on to the fleeting moments that are better, stronger, warmer, brighter. Last week, my wife and I had members of our family–siblings, cousins, our daughter and our soon-to-be son-in-law–over to our house, the sort of gathering we haven't had since well before the all-of-this of, y'know, all of this. It was a flash of joy, fixed in time, with laughter and love, congratulations and condolences. And pizza. Really good pizza. The world still awaited us when the day passed, but we had the day. The day is eternal.
I wish you all that day, however it can manifest in your world. Our world. For the day and the night and all the calendar's pages as they fly, we retain the wish and the hope, the bond, and the memory. And we spin a few records as life happens. Dance. Sing. Play. Or just listen. The calendar's not going anywhere. This is what rock 'n' roll radio sounded like on a Sunday night in Syracuse this week.
IN THREE WEEKS: On August 22nd, The Tenth Annual DANA'S FUNKY SOUL PIT! Mark that on your calendar.
This Is Rock 'n' Roll Radio with Dana & Carl airs Sunday nights from 9 to Midnight Eastern, on the air in Syracuse at SPARK! WSPJ 103.3 and 93.7 FM, and on the web at http://sparksyracuse.org/ You can read all about this show's long and weird history here: Boppin' The Whole Friggin' Planet (The History Of THIS IS ROCK 'N' ROLL RADIO). TAX DEDUCTIBLE DONATIONS are always welcome.
The many fine This Is Rock 'n' Roll Radio compilation albums are still available, each full of that rockin' pop sound you crave. A portion of all sales benefit our perpetually cash-strapped community radio project:
Volume 1: download
Volume 2: CD or download
Volume 3: download
Volume 4: CD or download
Waterloo Sunset–Benefit For This Is Rock 'n' Roll Radio: CD or download
PS: SEND MONEY!!!! We need tech upgrades like Elvis needs boats. Spark Syracuse is supported by listeners like you. Tax-deductible donations are welcome at
http://sparksyracuse.org/support/

You can follow Carl's daily blog Boppin' (Like The Hip Folks Do) at
https://carlcafarelli.blogspot.com/
TIRnRR # 1088: 8/1/2021
TIRnRR FRESH SPINS! Tracks we think we ain't played before are listed in bold

THE RAMONES: Do You Remember Rock 'n' Roll Radio? (Rhino, End Of The Century)
—
THE KINKS: Working At The Factory (MCA, Think Visual)
DAVE EDMUNDS: Sweet Little Lisa (Swan Song, Repeat When Necessary)
THE FLASHCUBES WITH MIMI BETINIS: Baby It's Cold Outside (Big Stir, single)
R.E.M.: Radio Free Europe [Hib-Tone single] (IRS, Eponymous)
VERDELLE SMITH: Life Goes On (Columbia, single)
LULU & THE LUVVERS: Surprise, Surprise (Crimson, Gold)
—
IRENE PEÑA: Don't Hang Up (Big Stir, single)
THE LINDA LINDAS: Oh! (single)
SUZANNE VEGA: Left Of Center (A & M, Retrospective)
NINA SIMONE: Revolution (Parts 1 and 2) (RCA, Forever Young, Gifted & Black)
THE MONKEES: For Pete's Sake (Rhino, Headquarters)
ELLA FITZGERALD: Hey Jude (Verve, Sunshine Of Your Love)
—
DANNY WILKERSON: You Still Owe Me A Kiss (Big Stir, single)
THE FALL: Victoria (Beggars Banquet, 50,000 Fall Fans Can't Be Wrong)
FATS DOMINO: I'm Walkin' (EMI, VA: Crescent City Soul)
THE ENGLISH BEAT: Hands Off…She's Mine (Shout Factory, Keep The Beat)
KID GULLIVER: Forget About Him (Red On Red, single)
KELLEY RYAN: The Church Of Laundry (single)
—
THE SAILS: Super High Powered Love (Kool Kat Musik, Brighter Futures)
THE BEACH BOYS: Sloop John B (Capitol, Pet Sounds)
THE ANDERSON COUNCIL: I'd Love Just Once To See You (Jem, VA: Jem Records Celebrates Brian Wilson)
POLLY NILES: I Shall Be Released (Cherry Red, Sunshine In My Rainy Day Mind)
THE STRAWBS: Lay Down [single version] (Universal, Bursting At The Seams)
FANNY: Ain't That Peculiar (Grapefruit, VA: Good As Gold)
—
QUEST FOR TUNA: She Can't Surf But She Sure Can Bowl (Red On Red, single)
PAGLIARO: Loving You Ain't Easy (Grapefruit, VA: Good As Gold)
KISS: Anything For My Baby (Mercury, Dressed To Kill)
THE KNACK: Rocket O' Love (Big Beat, VA: Rockets Of Love!)
THE VELVELETTES: He Was Really Sayin' Something (Motown, The Very Best Of The Velvelettes)
THE UNION: See Saw (Cherry Red, VA: Halcyon Days)
—
RICHIE MAYER: She's Taking It Too Well (n/a, The Inn Of Temporary Happiness)
LINDA RONSTADT: Heat Wave (Rhino, Greatest Hits I & II)
MARTI JONES: Tourist Town (A & M, Used Guitars)SPARKS: Cool Places (Rhino, Profile)
THE COOKIES: Wounded (Warner Brothers, VA: 60's Girl Groups)
LINDA LEWIS: Play Around (Grapefruit, VA: Good As Gold)
—
THE GRIP WEEDS: You're So Good To Me (Jem, VA: Jem Records Celebrates Brian Wilson)
THE IDEA: She Has A Way (Not Lame. VA: Full Circle)
STEVIE WONDER: We Can Work It Out (Motown, Greatest Hits, Vol. 2)
CROSBY, STILLS, NASH & YOUNG: Deja Vu (Atlantic, Deja Vu)
THE RAMONES: I Wanna Be Sedated (Rhino, Road To Ruin)
THE ARGONAUTS: Ten Feet Tall (Hard Soul, VA: Sugar Lumps)
—
THE ROLLING STONES: Come On (Abkco, Singles Collection: The London Years)
HOLLY GOLIGHTLY: As You Go Down (Damaged Goods, Slowtown Now!)
THE HARRISONICS: Holly Goes Away (n/a, Love Songs For All Occasions)
CHRIS VON SNEIDERN: Lonely Tonight (Futureman, VA: This Is Rock 'n' Roll Radio, Volume 1)
THE CHELSEA CURVE: A Better Way (Red On Red, single)
SQUEEZE: Goodbye Girl [U.K. single version] (Cherry Red, VA: Surrender To The Rhythm)
—
CIRCE LINK & CHRISTIAN NESMITH: I'm On Your Side (Kool Kat Musik, VA: This Is Rock 'n' Roll Radio, Volume 4)
STEVE STOECKEL: Birds (Big Stir, single)
THE FOUR TOPS: Standing In The Shadows Of Love (Motown, The Ultimate Collection)
CHEWY MARBLE: The Things You Do (Parasol, VA: Shoe Fetish)
THE WONDERS: That Thing You Do! (Play-Tone, VA: That Thing You Do! OST)
THE CLICK BEETLES: If Not Now Then When? (Futureman, Pop Fossil)
CHUCK BERRY: Johnny B. Goode (MCA, The Anthology)
THE BEATLES: I Should Have Known Better (Apple, A Hard Day's. Night)
—
KEN SHARP: Follow (n/a, Miniatures)