ROAD MAPS TO THE MIND Episode IV (07/05/2021): New Thing at Newport
Dig it, daddy-o! This week on Road Maps to the Mind, we check out the 1969 Newport Jazz Festival.
1969: before Manson, the moon landing, and Woodstock, there was the Newport Jazz Festival. It went down on a Fourth Of July weekend with a truly memorable lineup of heavy hitters, including Miles Davis, Jeff Beck, James Brown…what a scene! Worlds collided when festival bigwig George Wein controversially added rock & roll acts to the festival bill for "an evening of jazz rock."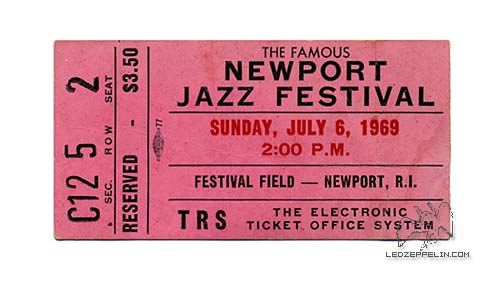 This week's cuts feature acts from that iconic year, following the festival from the first night, July 3rd, through the final evening: a "mixed bag," sponsored by Schlitz brewing company. I even dug up some actual performances for ya! Crack open a cold can of Schlitz, tune in, and check it out.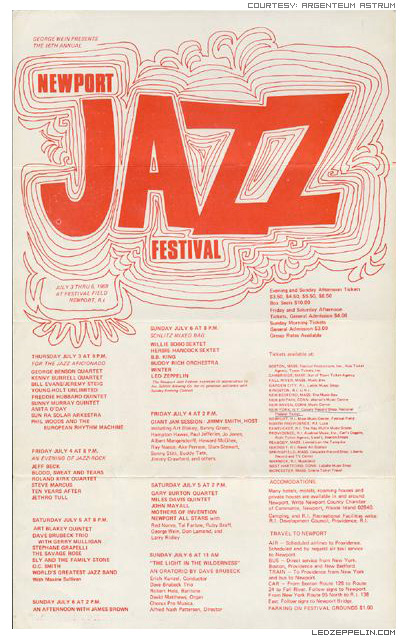 "Somebody Else's World" — Sun Ra Solar Arkestra
"Arietis" — Freddie Hubbard
"Wack Wack" — Young-Holt Unlimited
"Women of the World" — Jimmy Smith
"A Night In Tunisia" — Art Blakey & the Jazz Messengers
"God Bless the Child" — Blood, Sweat & Tears
"The Inflated Tear" — Roland Kirk
"Going To Try" — Ten Years After
"Dharma For One" — Jethro Tull
"Wild Thing" — Steve Marcus
"I Ain't Superstitious" — Jeff Beck
"Sunshine Of Your Love" — Frank Zappa
"Miles Runs the Voodoo Down" — Miles Davis
"Interim I" — Gary Burton
"Mercy, Mercy, Mercy" — The World's Greatest Jazz Band
"I'm An Animal" — Sly & the Family Stone
"I'm Satisfied, Mr. Captain" — The Savage Rose
"Mother Popcorn (Parts i & ii)" — James Brown
"Psychedelic Blues" — Willie Bobo
"Fat Albert Rotunda" — Herbie Hancock
"Rotten Kid" — Buddy Rich
"Every Day I Have the Blues" — Johnny Winter and B.B. King
"Dazed and Confused" — Led Zeppelin
…for a detailed history of the '69 Newport Jazz Festival, check out Rob Shepard's "Electric Aquidneck Experiment, 1969" (https://postgenre.org/newport-jazz-part-vi/). information and resources for this episode were also pulled from Rhode Island Rocks (rirocks.net).