This Is Rock 'n;' Roll Radio # 1075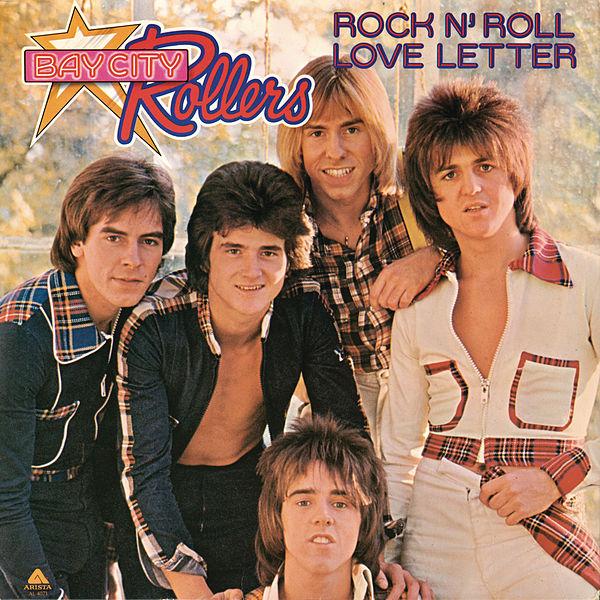 Can pop music provide a sense of stability? Yep. Music can do a lot of things for us. It can comfort. It can inspire. It can challenge. It can cajole. It can conjure memories, good and bad. Even the bad memories can be cathartic, healing, as we let the music play. It can make us cry. It can make us smile. It can make us dance. It can show us the world. It can make the world go away, just for a little while.
Years ago, my daughter said that music is the heartbeat of the universe. That's still true, and it will always be true, even as years pass so quickly into the abyss. Time flies like a hammer. Fruit flies like a banana. Life is not a stable experience, but love and music see us through. The beat goes on. Comfort and inspiration. Cry. Smile. Dance.
This is our rock 'n' roll love letter to you. Let the music play. This is what rock 'n' roll radio sounded like on a Sunday night in Syracuse this week.
This Is Rock 'n' Roll Radio with Dana & Carl airs Sunday nights from 9 to Midnight Eastern, on the air in Syracuse at SPARK! WSPJ 103.3 and 93.7 FM, and on the web at http://sparksyracuse.org/ You can read all about this show's long and weird history here: Boppin' The Whole Friggin' Planet (The History Of THIS IS ROCK 'N' ROLL RADIO). TAX DEDUCTIBLE DONATIONS are always welcome.The many fine This Is Rock 'n' Roll Radio compilation albums are still available, each full of that rockin' pop sound you crave. A portion of all sales benefit our perpetually cash-strapped community radio project:
Volume 1: download
Volume 2: CD or download
Volume 3: download
Volume 4: CD or download
Waterloo Sunset–Benefit For This Is Rock 'n' Roll Radio:  CD or download

PS: SEND MONEY!!!! We need tech upgrades like Elvis needs boats. Spark Syracuse is supported by listeners like you. Tax-deductible donations are welcome at
http://sparksyracuse.org/support/

You can follow Carl's daily blog Boppin' (Like The Hip Folks Do) at 
https://carlcafarelli.blogspot.com/
TIRnRR # 1075: 5/2/2021
TIRnRR FRESH SPINS! Tracks we think we ain't played before are listed in bold
THE BAY CITY ROLLERS: Yesterday's Hero (Arista, The Definitive Collection)
NICK LOWE: Rollers Show (Yep Roc, Jesus Of Cool)
COUNTING CROWS: Mr. Jones (Geffen, August And Everything After)
FOUNTAINS OF WAYNE: Radio Bar (Yep Roc, Sky Full Of Holes)
ERIC BURDON & THE ANIMALS: White Houses (MGM, Every One Of Us)
THE VAVAVOODOOS: She's Got A Mustang (n/a, The VaVaVoodoos)
—
POP CO-OP: Joe Public (The TM Collective, VA: The Rutles: A Tribute)
DAVE EDMUNDS: Have A Heart (Columbia, Information)
STEVE EARLE: Guitar Town (MCA, Guitar Town)
BRAM TCHAIKOVSKY: Used To Be My Used To Be (Cherry Red, Strange Man Changed Man)
KEN SHARP: Something's Happening (kensharp.bandcamp.com, Miniatures)
LES HANDCLAPS: Ein Gutes Jahr  (Handclaps, Ouh Ouh Ah!)
—
JOHNATHAN PUSHKAR: Any Second Now (Jem, Compositions)
THE DEEP SET: Spicks And Specks (Particles, VA: People! Let's Freak Out!)
THE BEE GEES: Such A Shame (Polydor, Idea)
VINCE MELOUNEY: No Good Without You (VM Music, single)
THE BEE GEES: Play Down (Spin, Spicks And Specks)
THE MOODY BLUES: Fly Me High (Deram, Days Of Future Passed)
—
MICKY DOLENZ: Propinquity (I've Just Begun To Care) (7a, Dolenz Sings Nesmith)
SPARKS: Onomato Pia (BMG, A Steady Drip, Drip, Drip)
THE ISLEY BROTHERS: Nobody But Me (Varese Sarabande, Shake It Up, Baby!)
DUCKS DELUXE: Hearts On My Sleeve [early mix] (Cherry Red, VA: Surrender To The Rhythm)
STRAWBERRY SWITCHBLADE: Since Yesterday (EMI, VA: Living In Oblivion: The 80's Greatest Hits, Vol. 4)
VIC GODARD & THE SUBWAY SECT: Ambition (Motion, Twenty Odd Years)
—
JIM TRAINOR: Heaven Descending (Futureman, Staring Down The Sun)
TOM PETTY & THE HEARTBREAKERS: I Don't Belong (Reprise, An American Treasure)
LIVING COLOUR: Should I Stay Or Should I Go (Epic, Vivid)
THE TOMCATS: Paint It Black (Cherry Red, VA: A Slight Disturbance In My Mind)
KID GULLIVER: Forget About Him (Red On Red, single)
PETE TOWNSHEND: Pinball Wizard (Redline, Scooped)
—
STAR COLLECTOR: Cayenne & Caramel (Clockwise, Game Day)
EPISODE SIX: Love Hate Revenge (Rhino, VA: Nuggets II)PRINCE: Cinnamon Girl (NPG, Musicology)
GAME THEORY: Door Into Summer [live] (Omnivore, Across The Barrier Of Sound)
CIRCE LINK & CHRISTIAN NESMITH: I'm On Your Side (Kool Kat Musik, VA: This Is Rock 'n' Roll Radio, Volume 4)
JEFFERSON AIRPLANE: Come Back Baby (RCA, Surrealistic Pillow)
—
THE LEGAL MATTERS: Light Up The Sky (Futureman, Chapter Three)
ACME SEWAGE COMPANY: I Can See You (Cherry Red, VA: 1977: The Year Punk Broke)
JUSTINE & THE UNCLEAN: Vengeance (Rum Bar, single)
THE FRESHMEN: Carpet Man (Dolphin, Now And Then)
LESLIE ODOM, JR.: Good Times (Abkco, VA: One Night In Miami… OST)
THE CARPETTES: Help I'm Trapped (Cherry Red, VA: 1977: The Year Punk Broke)
—
THE BAY CITY ROLLERS: Wouldn't You Like It (Bodyguard, Rollerworld: Live At The Budokan, Tokyo 1977)
THE MONKEES: Sometime In The Morning (Rhino, More Of The Monkees)
THE RAMONES: Locket Love (Rhino, Rocket To Russia)
THE BEATLES: Hello Goodbye (Apple, Magical Mystery Tour)
TEGAN & SARA: Walking With A Ghost (Sire, So Jealous)
TRACEY ULLMAN: They Don't Know (Rhino, You Broke My Heart In 17 Places)
—
THE BABLERS: I Hope It Wouldn't Rain Tomorrow (Big Stir, Psychadilly Circus)
MARY LOU LORD: Martian Saints (Kill Rock Stars, Martian Saints!)
FATS DOMINO: I'm Walkin' (EMI, VA: Crescent City Soul)
WRECKLESS ERIC & AMY RIGBY: Rebel Girl Rebel Girl (Southern Domestic, A Working Museum)
THE BAY CITY ROLLERS: Saturday Night (Arista, The Definitive Collection)
HOLLY GOLIGHTLY: Want No Other (Damaged Goods, Serial Girlfriend)
THE BAY CITY ROLLERS: Rock And Roll Love Letter (Arista, The Definitive Collection)
THE MUFFS: I Get It (Cherry Red, Whoop De Doo)
THE REPLACEMENTS: Fox On The Run (Sire, For Sale)