This Is Rock 'n' Roll Radio # 1069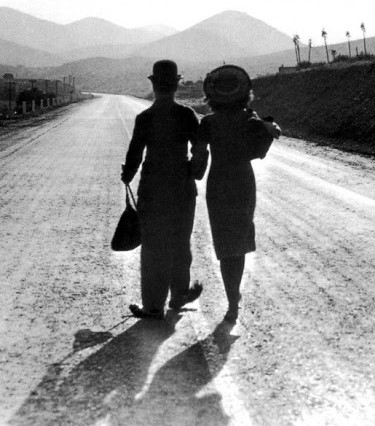 It's been just over a year now since the world went all kerblooey on us. This is what I posted on my blog on March 19th of 2020:
"I can't speak for you, but I don't have any previous practice in what to do during a pandemic.

"I am not in a position to complain. Unlike so many others, I'm still working, my regular daily schedule so far unaffected by the repercussions of COVID-19. [2021 note: I was furloughed from work two days after that, but back to work full-time within a few months.] The only effects I've encountered are the minor inconveniences, the shortages of supplies at the grocery store, the cutback (and now elimination) of social gatherings, the shuttering of venues, dining rooms, and theaters. These are little annoyances in my life, minuscule in scale compared to those whose livelihoods have been disrupted, who aren't sure if they'll have a way to pay their bills and feed their families. And that's not even considering those directly impacted by the virus itself. No, I am not in a position to complain.

"Both my wife and my daughter work jobs where their near-future paychecks may not be guaranteed. And if the needs of public health demand that more businesses must temporarily close in order to flatten the curve, to contain the spread of these damned infectious cooties, then my retail job is at risk, too. The shopping malls in the Syracuse area have already closed until further notice, and the time may be coming very soon for mom-and-pop stores to follow suit. But I am not in a position to complain.

"A friend of mine, a co-worker, is of an age and physical condition that makes him extremely vulnerable to what this virus can do; he is self-quarantined. Another friend of mine is sick, and awaiting test results, while we all pray for the best. Nursing homes are closed to visitors, so my Mom is separated from family for the foreseeable future. And me? I'm 60 years old, I've had a nagging cough for nearly a month, but no other symptoms. I'm not in a position to complain.

"Like all of us (or at least I hope so), I'm doing the best I can to be responsible. I've always been diligent about washing my hands, so that's nothing new. I Dracula-cough into my sleeve, wash my hands, avoid direct contact, wash my hands, hydrate, wash my hands, wash my hands, wash my hands. By the way, if you like to sing as you soap up, AC/DC's "Highway To Hell" works as a perfectly acceptable alternative to "Happy Birthday." No reason to complain.

"My cupboards at home are adequately stocked. I have toilet paper, Zinc tablets, orange juice, food, drink. Beer. I patronize the stores that are open, order take-out meals when I can. I do not hoard. I allow space for people around me. I may have mentioned that I wash my hands, constantly. I don't have time to complain.

"I've seen online posts from pals with opposing viewpoints, one stressing the need for everyone to just stay home for the greater good, the other warning that our freedoms are being taken from us. I'm sympathetic to the former, dismissive of the latter, but choosing a middle ground for now. I have a commitment and expectation to go to work each day, for as long as I'm healthy and for as long as I have a job to go to. While I'm out, I try to inject my tiny bit of spending money into the local economy, buying my comic books, grabbing drive-thru, whatever. I'm trying to do the right thing. Whatever that is. I can't complain.

"I have a naive confidence that this will pass, none too soon, but eventually. I acknowledge that it will almost certainly get worse before it gets better. But it will get better. We just have to get through it, responsibly, as members of a community, as good people that care for one another. Good people outnumber bad people. And we have God on our side. Doing the right thing is its own reward. No complaints there."
A year later, we still look toward a return to stability. I shouldn't–and can't–complain. Dana's been vaccinated. My wife has been vaccinated. My daughter and I have received our initial shots, with sequels scheduled. We're hearing from listeners who have begun and/or completed their immunizations. The wide and wonderful world is out there waiting for us, ready for love and music, camaraderie. Life. We'll get back to it. And we're getting there.
And we've got a radio show for you. One year post-kerblooey, this is what rock 'n' roll radio sounded like on a Sunday night in Syracuse this week.
This Is Rock 'n' Roll Radio with Dana & Carl airs Sunday nights from 9 to Midnight Eastern, on the air in Syracuse at SPARK! WSPJ 103.3 and 93.7 FM, and on the web at http://sparksyracuse.org/ You can read all about this show's long and weird history here: Boppin' The Whole Friggin' Planet (The History Of THIS IS ROCK 'N' ROLL RADIO). TAX DEDUCTIBLE DONATIONS are always welcome.The many fine This Is Rock 'n' Roll Radio compilation albums are still available, each full of that rockin' pop sound you crave. A portion of all sales benefit our perpetually cash-strapped community radio project:
Volume 1: download
Volume 2: CD or download
Volume 3: download
Volume 4: CD or download
Waterloo Sunset–Benefit For This Is Rock 'n' Roll Radio: CD or download
PS: SEND MONEY!!!! We need tech upgrades like Elvis needs boats. Spark Syracuse is supported by listeners like you. Tax-deductible donations are welcome at
http://sparksyracuse.org/support/
You can follow Carl's daily blog Boppin' (Like The Hip Folks Do) at
https://carlcafarelli.blogspot.com/
Hey, Carl's writin' a book! The Greatest Record Ever Made! (Volume 1) will contain 165 essays about 165 songs, each one of 'em THE greatest record ever made. An infinite number of songs can each be the greatest record ever made, as long as they take turns. Updated initial information can be seen here, and you can see my weekly GREM! video rants in my Greatest Record Ever Made! YouTube playlist.

TIRnRR # 1069: 3/21/2021
TIRnRR FRESH SPINS! Tracks we think we ain't played before are listed in bold

THE RAMONES: Do You Remember Rock 'n' Roll Radio? (Rhino, End Of The Century)
—
BILL BERRY: 1-800-Colonoscopy (Kool Kat Musik, VA: For The Record–A Tribute To John Wicks)
THE GREAT OUTDOORS: Day Job (single)
ARETHA FRANKLIN: Chain Of Fools (Atlantic, The Atlantic Singles Collection 1967-1970)
THE GO-BETWEENS: Bye Bye Pride (Festival, Bellavista Terrace)
DAWN: Candida (Bell, single)
THE CURE: Friday I'm In Love (Fiction, Galore: Singles 1987-1997)
—
THE REDUCERS: Nothing Cool (Rave On, Live: New York City 2005)
THE CLICK BEETLES: If Not Now, Then When (Futureman, Pop Fossil)
THE ROLLING STONES: Paint It, Black (Abkco, Singles Collection: The London Years)
COTTON MATHER: My Before And After (Copper, Kontiki)
SIMON & GARFUNKEL: Homeward Bound (Columbia, Old Friends)
TODD RUNDGREN: Couldn't I Just Tell You (Rhino, Something/Anything?)
—
MIKE BROWNING: Another Bite At The Apple (mikebrowning.bandcamp.com, single)
HARMONIC DIRT: Blue Moon Atlas (harmonicdirt.com, Rhode Island Street)
THE TEMPTATIONS: My Girl (Motown, VA: Hitsville USA)
HOLE: Heaven Tonight (DGC, Celebtrity Skin)
THE BAY CITY ROLLERS: Who'll Be My Keeper (7T's, Elevator)
THE FLASHCUBES: It's You Tonight (Northside, Bright Lights)
—
GOSPEL SWAMPS: Great Distances (Big Stir, single)
KELLEY RYAN: The Church Of Laundry (single)
TEENAGE FANCLUB: Ain't That Enough (Jetset, Four Thousand Seven Hundred And Sixty-Six Seconds)
THE BEAT: Rock N Roll Girl (Wagon Wheel, The Beat)
POP CO-OP: Kissing Katy (Futureman, Factory Settings)
THE ROOKS: Reasons (Not Lame, Encore Echoes)
—
THE CATHOLIC GIRLS: Should Have Been Mine (JSP, Rock N' Roll School For Girls)
THE PRETENDERS: Message Of Love (Sire, The Singles)
THE LEGAL MATTERS: Light Up The Sky (Futureman, Chapter Three)
STARZ: Cherry Baby (Renaissance, Brightest Starz)
SWEET: Fox On The Run (Capitol, The Best Of Sweet)
—
DOLPH CHANEY: My Good Twin (Big Stir, This Is Dolph Chaney)
KID GULLIVER: Forget About Him (Red On Red, single)
PHIL OCHS: Chords Of Fame (Rhino, Farewells & Fantasies)
THE ORGONE BOX: World Revolves (Minus Zero, The Orgone Box)
THE GOLD NEEDLES: Dead Man's Hand (Jem, What's Tomorrow Ever Done For You?)
THE SLAPBACKS: Make Something Happen (Kool Kat Musik, VA: This Is Rock 'n' Roll Radio, Volume 4)
––
THE CHAMBERS BROTHERS: All Strung Out Over You (Columbia, The Time Has Come)
THE VELVET UNDERGROUND: Temptation Inside Your Heart (Polydor, Peel Slowly And See)
THE BREAKUP SOCIETY: The Summer Of Joycelynn May (Get Hip, James At 35)
THE MONKEES: When Love Comes Knocking At Your Door (Rhino, More Of The Monkees)
GALLOWS BIRDS: So Unhappy For You (Rum Bar, Quaranteenage Kicks)
THE BEACH BOYS: I Can Hear Music (Capitol, Friends & 20/20)
—
STAR COLLECTOR: Stranger (Renting Space In My Head) (Clockwise, Game Day)
THE CREATION: Biff Bang Pow! (Retroactive, The Complete Collection)
TOO MUCH JOY: Donna Everywhere (Giant, Mutiny)
BADFINGER: No Matter What (Apple, No Dice)
THE SEARCHERS: Hearts In Her Eyes (Omnivore, Another Night: The Sire Recordings 1979-1981)
THE PLIMSOULS: A Million Miles Away (Rhino, VA: Poptopia! power Pop Classics Of The '80s)
—
KISS: Rock And Roll All Nite [single version] (Mercury, KISS Alive! 1975-2000)
THE BEVIS FROND: I Can't Get Into Your Scene (Rubric, Bevis Through The Looking Glass)
THE KINKS: See My Friends (Sanctuary, Ultimate Collection)
SUGAR: If I Can't Change Your Mind (Rykodisc, Copper Blue)
THE FOUR TOPS: Bernadette (Motown, The Ultimate Collection)
THE BEATLES: Here Comes The Sun (Apple, Abbey Road)