This Is Rock 'n' Roll Radio # 1068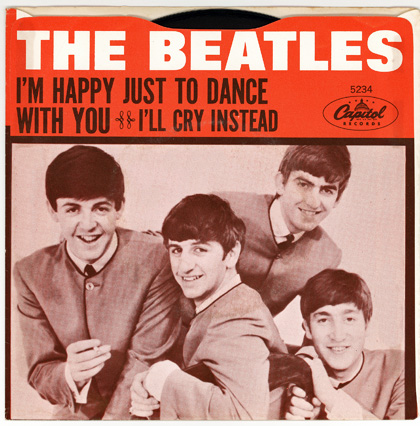 One year ago today.
March 15th of 2020 was the last time that Dana and I were in the studio for a live broadcast of This Is Rock 'n' Roll Radio. These were the opening remarks from that week's posted  playlist:
We live in interesting times. And "interesting" is waaaaaay overrated.

It's been pointed out elsewhere, but it's worthy of repeat play here: no one in the media is paid to say "We don't know." Nor would such an admission inspire confidence, but it's something that should be said more often than it is. We don't know. We don't know.

And as we acknowledge our uncertainty, we can try to be vigilant, responsible…good. We can heed the advice of experts. We can try to do the right thing, even if we're still struggling to figure out precisely what that right thing is. We can for damned sure refrain from hoarding stuff. We can practice social distancing. Respect. Consideration. Remaining calm, keeping our heads, and washing our freakin' hands. These are things we can do. There is a light ahead. We'll get to it in due time, together. Maybe we shouldn't hold hands right now. But we'll still get there together. Stronger. Healthier. Together.
We had no idea of what would happen, of the weird and stressful times that would follow. We took the next week off, the start of a hiatus of undetermined length, unsure of when we could return.
But then we did a Zoom show the following week, 3/29/2020, celebrating the release of the album Factory Settings by our pals Po Co-Op. After that, we started recording TIRnRR from our separate remote locations, beginning with a show aired on April 5th. That's been our process ever since. We don't know when (or, I guess, if) we'll ever get back to the studio. The show goes on. If it's a comfort in uncertain times, or an empty exercise in willful denial, we keep on…
…wait.
No.
I'm not making a claim that this little mutant radio show is important, nor that our petty inconveniences signify any greater meaning in a world beset by real troubles. But it is something. It's music. It's friends. It's a chance to connect when connections can seem hard to come by. It's the power of sharing records, allowing ourselves to be giddy and exultant and goofy and pumped up on the sounds we love. It's a rock 'n' roll love letter. It's a chance to light up the sky, to go wild in the country, to mourn places that are gone, to summon strength to endure, to beseech true hearts to take a chance, to bellow LET'S GO!, to be happy just to dance with you. We are one of dozens and dozens of rock 'n' roll radio shows pursuing musical communion on the air, in Syracuse, Maui, Rochester, Florida, DC, Oregon, Sacramento, across the country, around the world. A thousand points of bright, bright light. Its meaning isn't profound, but it is intrinsic, and it has value. Music. Friends. Songs on the radio. Interesting times need a soundtrack, too. This is how that soundtrack played out on a Sunday night in Syracuse this week.
One year. I think that damned calendar's starting to glow in the dark.
This Is Rock 'n' Roll Radio with Dana & Carl airs Sunday nights from 9 to Midnight Eastern, on the air in Syracuse at SPARK! WSPJ 103.3 and 93.7 FM, and on the web at http://sparksyracuse.org/ You can read all about this show's long and weird history here: Boppin' The Whole Friggin' Planet (The History Of THIS IS ROCK 'N' ROLL RADIO). TAX DEDUCTIBLE DONATIONS are always welcome.The many fine This Is Rock 'n' Roll Radio compilation albums are still available, each full of that rockin' pop sound you crave. A portion of all sales benefit our perpetually cash-strapped community radio project:
Volume 1: download
Volume 2: CD or download
Volume 3: download
Volume 4: CD or download
Waterloo Sunset–Benefit For This Is Rock 'n' Roll Radio:  CD or download

PS: SEND MONEY!!!! We need tech upgrades like Elvis needs boats. Spark Syracuse is supported by listeners like you. Tax-deductible donations are welcome at
http://sparksyracuse.org/support/
You can follow Carl's daily blog Boppin' (Like The Hip Folks Do) at 
https://carlcafarelli.blogspot.com/
Hey, Carl's writin' a book! The Greatest Record Ever Made! (Volume 1) will contain 165 essays about 165 songs, each one of 'em THE greatest record ever made. An infinite number of songs can each be the greatest record ever made, as long as they take turns. Updated initial information can be seen here, and you can see my weekly GREM! video rants in my Greatest Record Ever Made! YouTube playlist.

TIRnRR # 1068: 3/14/2021
TIRnRR FRESH SPINS! Tracks we think we ain't played before are listed in bold

THE RAMONES: Do You Remember Rock 'n' Roll Radio? (Rhino, End Of The Century)
—
THE BAY CITY ROLLERS: Rock And Roll Love Letter (Arista, The Definitive Collection)
THE BOX TOPS: The Letter [45 mono] (Raven, The Original Albums 1967-1969)
THE BEATLES: Please Mr. Postman (Capitol, The Beatles' Second Album)
FALCO: Rock Me Amadeus [The American Edit] (Ariola, Exquisite)
ELVIS PRESLEY: Kentucky Rain (RCA, The Essential Elvis Presley)
HARMONIC DIRT: Blue Moon Atlas (harmonicdirt.com, Rhode Island Street)
—
THE DIALS: A Jigsaw Mind (Kool Kat Musik, And Another Thing…B-Sides And Asides)
THE YACHTS: I Can't Stay Long (Cherry Red, Suffice To Say)
ANN PEEBLES: I Can't Stand The Rain (Rhino, VA: Can You Dig It?)
ABBA: Take A Chance On Me (Polydor, Gold)
THE RAMONES: Touring (Radioactive, Mondo Bizarro)
ADAM & THE ANTS: Car Trouble (BMG, Stand & Deliver)
—
K7s: Strength To Endure (Kool Kat Musik, Mondo Bizarro)
UG & THE CAVEMEN: Go Gorilla (Media Burn, Ug & the Cavemen)
THE MONKEES: Star Collector (Rhino, Pisces, Aquarius, Capricorn & Jones, Ltd.)
CILLA BLACK: Love Of The Loved (Parlophone, Cilla)
ROGER McGUINN: Someone To Love (Arista, Back From Rio)
THE LIVERBIRDS: Long Tall Shorty (Ace, VA: She Came From Liverpool!)
—
STAR COLLECTOR: Rip It Off (Clockwise, Game Day)
KID GULLIVER: Beauty School Dropout (Red On Red, single)
TOMMY KEENE: Places That Are Gone (Geffen, Songs From The Film)
KELLEY RYAN: The Church Of Laundry (single)
THE DOORS: Love Her Madly (Rhino, The Future Starts Here)
AMY RIGBY: Are We Ever Gonna Have Sex Again? (Signature Sounds, Til The Wheels Fall Off)
—
THE SPINNERS: My Whole World Ended (The Moment You Left Me) (Motown, The Best Of The Spinners)
HOLLY GOLIGHTLY: Candy Man (Vinyl Japan, Laugh It All Up!)
IGGY POP: Candy (Virgin, A Million In Prizes)
THEE MILKSHAKES: Brand New Cadillac (Cherry Red, VA: Just A Bad Dream)
THE KINKS: Cadillac (Essential, Kinks)
WRECKLESS ERIC: Reconnez Cherie (Salvo, VA: Born Stiff)
—
THE GO-GO'S: Skidmarks On My Heart (IRS, Beauty And The Beat)
JEANNIE & THE BIG GUYS: I Want You (Ace, VA: She Came From Liverpool!)
DOLPH CHANEY: My Good Twin (Big Stir, This Is Dolph Chaney)
THE SURFADELICS: Don't Be Sorry (Cherry Red, VA: Just A Bad Dream)
ACE FREHLEY: New York Groove (Mercury, KISS: Ace Frehley)
THE JAM: Art School (Polydor, Direction Reaction Creation)
—
POPULAR CREEPS: Split Decision (Big Stir, single)
BOW WOW WOW: Go Wild In The Country (Cherry Red, Your Box Set Pet)
POP CO-OP: You Don't Love Me Anymore (Kool Kat Musik, VA: This Is Rock 'n' Roll Radio, Volume 4)
NAZ NOMAD & THE NIGHTMARES: Just Call Me Sky (Cherry Red, VA: Just A Bad Dream)
THE REDUCERS: Let's Go (Rave On, Live: New York City 2005)
AUNTIE VEGETABLE: Stroll On (Hangman, VA: Medway Powerhouse Vol. 2)
—
JUSTINE & THE UNCLEAN: Scorpion Bowl To Go (Red On Red, single)
DIANA DORS: So Little Time (Ace, VA: Live It Up!)
THE STYLISTICS: Betcha By Golly, Wow (Rhino, VA: Can You Dig It?)
DAVID BOWIE: Andy Warhol (Virgin, Bowie At The Beeb)
THE GOLD NEEDLES: What's Tomorrow Ever Done For You? (Jem, What's Tomorrow Ever Done For You?)
THE BROTHERS STEVE: We Got The Hits (Big Stir, # 1)–THE LOVIN' SPOONFUL: Summer In The City (Buddha, Greatest Hits)
FRIDAY BROWN: 32nd Love Affair (Ace, VA: Live It Up!)
THE LEGAL MATTERS: Light Up The Sky (Futureman, Chapter Three)
HOLLY & THE ITALIANS: Tell That Girl To Shut Up (Wounded Bird, The Right To Be Italian)
THE COASTERS: Yakety Yak (Warner Platinum, Yakety Yak)
KIKI DEE: With A Kiss (Ace, VA: Live It Up!)
THE LAMBRETTAS: Da-a-a-ance (MCA, Beat Boys In The Jet Age)
THE BEATLES: I'm Happy Just To Dance With You (Apple, A Hard Day's Night)
LES HANDCLAPS: I'm So Into You (Handclaps, Sessions: Brooklyn)