This Is Rock 'n' Roll Radio # 1067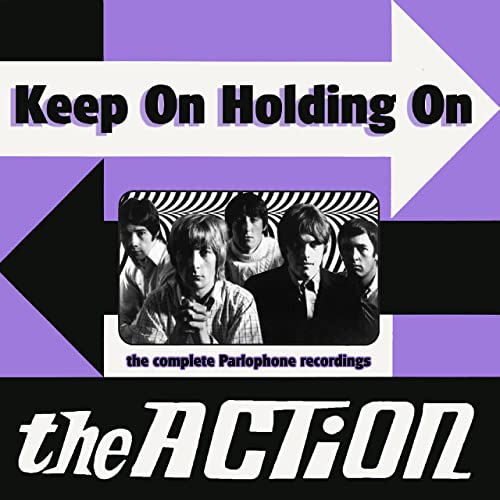 It's been almost a year now.
Someone recently posted something to the effect that one year ago this week was our last normal week, at least in this country. We were aware of at least the potential threat of the virus, but most of us weren't yet able to grasp its severity, nor how much our lives were about to change.
I was absorbed in my own occasional inner miasma. It seems quaint, looking back. Some are born with perspective. Some achieve perspective. Some have perspective thrust upon them.
But now, we continue to look toward the return of…well, if not normalcy, then perhaps a return to structure, stability, and possibility. Opportunity. Hope. Dana has been fully vaccinated. I've received Moderna # 1, and I'm ready for its eagerly-awaited sequel next month (Moderna 2: The Virus Gets Its Ass Kicked). I'm bringin' popcorn. I'm crankin' some tunes for the commute.
Join us. Raise your first in affirmation. I can see your smile even through your mask. We're gonna get there. We're gonna get there soon. This is what rock 'n' roll radio sounded like on a Sunday night in Syracuse this week.
This Is Rock 'n' Roll Radio with Dana & Carl airs Sunday nights from 9 to Midnight Eastern, on the air in Syracuse at SPARK! WSPJ 103.3 and 93.7 FM, and on the web at http://sparksyracuse.org/ You can read all about this show's long and weird history here: Boppin' The Whole Friggin' Planet (The History Of THIS IS ROCK 'N' ROLL RADIO). TAX DEDUCTIBLE DONATIONS are always welcome.The many fine This Is Rock 'n' Roll Radio compilation albums are still available, each full of that rockin' pop sound you crave. A portion of all sales benefit our perpetually cash-strapped community radio project:
Volume 1: download
Volume 2: CD or download
Volume 3: download
Volume 4: CD or download
Waterloo Sunset–Benefit For This Is Rock 'n' Roll Radio:  CD or download

PS: SEND MONEY!!!! We need tech upgrades like Elvis needs boats. Spark Syracuse is supported by listeners like you. Tax-deductible donations are welcome at
http://sparksyracuse.org/support/
You can follow Carl's daily blog Boppin' (Like The Hip Folks Do) at 
https://carlcafarelli.blogspot.com/
Hey, Carl's writin' a book! The Greatest Record Ever Made! (Volume 1) will contain 165 essays about 165 songs, each one of 'em THE greatest record ever made. An infinite number of songs can each be the greatest record ever made, as long as they take turns. Updated initial information can be seen here, and you can see my weekly GREM! video rants in my Greatest Record Ever Made! YouTube playlist.

TIRnRR # 1067: 3/7/2021
TIRnRR FRESH SPINS! Tracks we think we ain't played before are listed in bold

THE RAMONES: Do You Remember Rock 'n' Roll Radio? (Rhino, End Of The Century)
—
THE NEW PORNOGRAPHERS: All For Swinging You Around (Matador, Electric Version)
WRECKLESS ERIC: Walking On The Surface Of The Moon (Edsel, The Wonderful World Of Wreckless Eric)
KID GULLIVER: Forget About Him (Red On Red, single)
HARMONIC DIRT: Blue Moon Atlas (harmonicdirt.com, Rhode Island Street)
SAM COOKE: Good Times (Abkco, Portrait Of A Legend)
THE GANTS: I Want Your Lovin' (Sundazed, Road Runner!)
—
BHOPAL'S FLOWERS: When The Sinner Becomes A Saint (Then The Devil Bleeds) (Kool Kat Musik, Astremeria–A Journey On Earth & Beyond)
AMY RIGBY: Til The Wheels Fall Off (Signature Sounds, Til The Wheels Fall Off)
IAN HUNTER & THE RANT BAND: Saint (Slimstyle, When I'm President)
HOLLY GOLIGHTLY & THE BROKEOFFS: Getting High For Jesus (Damaged Goods, Dirt Don't Hurt)
GEORGE JONES: The Race Is On (Epic, The Essential George Jones)
THE ACTION: I'll Keep Holding On (Grapefruit, Shadows & Reflections)
—
RICHARD TURGEON: I'm A Believer (single)
THE BEAT: There She Goes (Wagon Wheel, The Beat)
OUTRAGEOUS CHERRY: Girl You Have Magic Inside You (Rainbow Quartz, Supernatural Equinox)
TOM PETTY & THE HEARTBREAKERS: Surrender (MCA, Wildflowers And All The Rest)
THE VELVELETTES: He Was Really Sayin' Somethin' (Motown, The Very Best Of The Velvelettes)
SYLVAIN SYLVAIN: Teenage News (Wounded Bird, Sylvain Sylvain)
—
THE FLASHCUBES: Wouldn't You Like It (Northside, Flashcubes Forever)
THE JAM: Town Called Malice (Polydor, Direction Reaction Creation)
SAM & DAVE: Soul Man (Atlantic, VA: The Complete Stax/Volt Singles 1959-1968)
THE BIRD AND THE BEE: Again And Again (Metro Blue, The Bird And The Bee)
OLIVIA NEWTON-JOHN: If Not For You (Hip-O, Gold)
THE STONE PONEYS: Back On The Street Again (Capitol, Evergreen Vol. 2)
 —
THE LEGAL MATTERS: Light Up The Sky (Futureman, Chapter Three)
THE BEARDS: This Girl (Sympathy For The Record Industry, Funtime)
GIGI PARKER & THE LONELIES: Beatles, Please Come Back (Ace, VA: Beatlemaniacs!!!)
THE MUFFS: Prettier Than Me (Honest Don's, Alert Today Alive Tomorrow)
JUDAS PRIEST: Diamonds And Rust (Columbia, The Essential Judas Priest)
THE COOLIES: Uh Oh! (Wicked Cool, Uh Oh! It's…The Coolies)
—
HAYLEY & THE CRUSHERS: Suzie Is A Headbanger (Rum Bar, Fun Sized)
THE PRETTY THINGS: Buzz The Jerk (Fontana, Get A Buzz)
THE HARRISONICS: Holly Goes Away (harrisonics.bandcamp.com, Love Songs For All Occasions)
THE BELFAST GYPSIES: Gloria's Dream (Strawberry, VA: Halcyon Days)
SUZI QUATRO: Wake Up Little Susie (EMI, The Essential Suzi Quatro)
THE REAL McCOY: Quick Joey Small (Run Joey Run) (Particles, VA: People! Let's Freak Out!)
—
IRENE PEÑA: I Won't Budge (Big Stir, single)
KELLEY RYAN: The Church Of Laundry (single)
GLADYS KNIGHT & THE PIPS: Here Are The Pieces Of My Broken Heart (Motown, VA: A Cellarful Of Motown)
BRIAN AUGER & THE TRINITY: Tiger (Strawberry, VA: Halcyon Days)
DOLPH CHANEY: My Good Twin (Big Stir, This Is Dolph Chaney)
THE ARTWOODS: I Take What I Want (Brownbeats, The Very Best Of The Artwoods)
—
THE MONKEES: Terrifying (Rhino, Good Times! [digital version])
MARY LOU LORD: Right On 'Till Dawn (Rubric, Speeding Motorcycle)
THE RECORDS: Darlin (DeMilo, VA: Smiles, Vibes, & Harmony)
THE DONNAS: Kids In America (Bulletptroof, VAL: Nancy Drew OST)
STYX: Kiss Your Ass Goodbye (Sanctuary, Cyclorama)
THE KINKS: (Wish I Could Fly Like) Superman (Velvel, Low Budget)
—
THE GOLD NEEDLES: Have You Ever Loved Somebody (Jem, What's Tomorrow Ever Done For You?)
THE SHANG HI LOS: Skipping Records (Rum Bar, Kick It Like A Wicked Bad Habit)
MATTHEW SWEET & SUSANNA HOFFS: Different Drum (Shout Factory, Under The Covers, Vol. 1)
JOAN ARMATRADING: Eating The Bear (A & M, Walk Under Ladders)
HOLLY GOLIGHTLY: Overtaking (Damaged Goods, God Don't Like It)
THE DAVE CLARK FIVE: Glad All Over (Hollywood, The History Of The Dave Clark Five)
THE MOODY BLUES: He Can Win (Strawberry, VA: Halcyon Days)
THE RAMONES: Locket Love (Rhino, Rocket To Russia)
PAUL McCARTNEY: Calico Skies (Capitol, Flaming Pie)