This Is Rock 'n' Roll Radio # 1048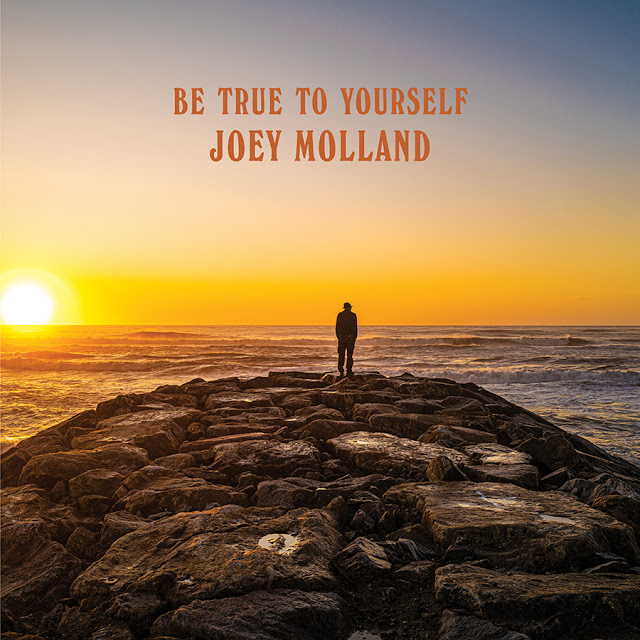 Given that public records insist that I'm in my sixties, it should be no surprise that I'm not interested in much current popular music. I'm not the target audience, and that's fine. My parents weren't the target audience for The Beatles or The Ramones; I was. With the notable exception of Hamilton (a work which I think is just extraordinary), I'm generally not into the sounds that connect with a large contemporary audience in 2020. That stuff is not meant for me, and it would be silly to pretend it is. It would be equally silly to insist that the music scene should be frozen, fixed in time, preserved as if in amber at some point in the past, when I was younger and, y'know, prettier. Times change. Times should change.
That does not mean I've stopped seeking out new music. Never. Hell, I was still a teenager in the '70s when I learned that there was more to music–more to rock 'n' roll, more to pop, more to everything–than just what I could hear on Top 40 radio. That's still true. Always will be. This Is Rock 'n' Roll Radio aims to be part of that "more," an essential supplement to your ongoing soundtrack, new and old.
This week, the pursuit of more includes fantastic new music from a pair of pop veterans, Get Out Of Your Own Way by the divine singer-songwriter-musician Evie Sands, and Be True To Yourself by beloved former Badfinger guitarist Joey Molland. We congratulate our pal Irene Peña as she assumes her new calling as Grand Poobah of Big Stir Records' fabulous digital singles series, and we combine the new and the old with a spin of The Gold Needles singin' a smashing smash-together of two John Lennon tunes, from the recent all-star sampler Jem Records Celebrates John Lennon. From recent faves by The Midnight Callers, The BAR, The On And Ons, Gallows Birds, and The Shang Hi Los to classics by Chuck Berry, The Monkees, The O'Jays, The Bangles, and War, we renew our faith that more is its own reward. Your calendar does not apply to us. This is what rock 'n' roll radio sounded like on a Sunday night in Syracuse this week.
This Is Rock 'n' Roll Radio with Dana & Carl airs Sunday nights from 9 to Midnight Eastern, on the air in Syracuse at SPARK! WSPJ 103.3 and 93.7 FM, and on the web at http://sparksyracuse.org/ You can read all about this show's long and weird history here: Boppin' The Whole Friggin' Planet (The History Of THIS IS ROCK 'N' ROLL RADIO). TAX DEDUCTIBLE DONATIONS are always welcome.The many fine This Is Rock 'n' Roll Radio compilation albums are still available, each full of that rockin' pop sound you crave. A portion of all sales benefit our perpetually cash-strapped community radio project:
Volume 1: download
Volume 2: CD or download
Volume 3: download
Volume 4: CD or download
Waterloo Sunset–Benefit For This Is Rock 'n' Roll Radio: CD or download
PS: SEND MONEY!!!! We need tech upgrades like Elvis needs boats. Spark Syracuse is supported by listeners like you. Tax-deductible donations are welcome at
http://sparksyracuse.org/support/
You can follow Carl's daily blog Boppin' (Like The Hip Folks Do) at
https://carlcafarelli.blogspot.com/
Hey, Carl's writin' a book! The Greatest Record Ever Made! (Volume 1) will contain 165 essays about 165 songs, each one of 'em THE greatest record ever made. An infinite number of songs can each be the greatest record ever made, as long as they take turns. Updated initial information can be seen here. My weekly video series The Greatest Record Ever Made! on YouTube has posted my rants about The Ramones' "Do You Remember Rock 'n' Roll Radio?" and Badfinger's "Baby Blue."
Now: on with the show!
TIRnRR # 1048: 10/25/2020
TIRnRR FRESH SPINS! Tracks we think we ain't played before are listed in bold.
THE RAMONES: Do You Remember Rock 'n' Roll Radio? (Rhino, End Of The Century)–THE ON AND ONS: 9 Days (theonandons.bandcamp.com, Menacing Smile)LES HANDCLAPS: Je Pense Encore À Toi (Handclaps, Sessions: Brooklyn)THE MARVELETTES: Danger Heartbreak Dead Ahead (Motown, The Definitive Collection)BASH & POP: Anything Can Happen (Fat Possum, Anything Could Happen)TREVOR LAKE: Never Thought I'd See The Day (Wow Beat!, Bunker Stew)THE WHO: Substitute (MCA, The Ultimate Collection)–EVIE SANDS: Don't Look Back Don't Look Down (R-Spot, Get Out Of Your Own Way)MARY LOU LORD: Right On 'Till Dawn (Rubric, Speeding Motorcycle)THE DOORS: Soul Kitchen (Rhino, The Future Starts Here)KIM WESTON: Take Me In Your Arms (Rock Me A Little While) (Motown, VA: Hitsville USA)THE MIDNIGHT CALLERS: 41 Miles To Roscoe (Jem, Red Letter Glow)ASTROPUPPEES: She Can't Say No (Hightone, You Win The Bride)–JOEY MOLLAND: Rainy Day Man (Omnivore, Be True To Yourself)THE BEATLES: Rain (Apple, Past Masters)BADFINGER: Baby Blue (Apple, Straight Up)KIM WILDE: Kids In America (EMI, Kim Wilde)THE FLESHTONES: American Beat '84 (Raven, It's Super Rock Time!)THE VELVET UNDERGROUND: Rock And Roll (Polydor, Peel Slowly And See)–IRENE PEÑA: It Must Be Summer (Big Stir, single)THE MONKEES: The Door Into Summer (Rhino, Pisces, Aquarius, Capricorn & Jones, Ltd.)NICK FRATER: California Waits (Big Stir, single)WRECKLESS ERIC & AMY RIGBY: Do You Remember That (Southern Domestic, A Working Museum)THE O'JAYS: Love Train (Epic, Love Train)ROBERT GORDON: Someday, Someway (Razor & Tie, Red Hot 1977-1981)–GALLOWS BIRDS: So Unhappy For You (Rum Bar, Quaranteenage Kicks)20/20: Nuclear Boy (Real Gone Music, 20/20-Look Out!)THE BAR: It's Just You (The Kids At Our House, The BAR)THE JAM: Town Called Malice (Polydor, Direction Reaction Creation)CHUCK BERRY: Don't You Lie To Me (MCA, The Anthology)THE GOLD NEEDLES: Cold Turkey/Hey Bulldog (Jem, VA: Jem Records Celebrates John Lennon)–THE TROGGS: I Can't Control Myself (Fontana, Archeology)THE ROMANTICS: She's Got Everything (Nemperor, The Romantics)THE MYNAH BIRDS: It's My Time (Ace, VA: You Heard Them Here First)JOHN LENNON: Whatever Gets You Thru The Night (Capitol, The John Lennon Collection)STEVIE NICKS WITH TOM PETTY & THE HEARTBREAKERS: Stop Draggin' My Heart Around (MCA, TOM PETTY & THE HEARTBREAKERS: Anthology)BIG STAR: September Gurls (Ardent, # 1 Record/Radio City)–WAR: Low Rider (Hip-O, Icon 2: The Hits & More)THE ENGLISH BEAT: Mirror In The Bathroom (Shout Factory, Keep The Beat)BILL BERRY: 1-800-Colonoscopy (Kool Kat Musik, VA: For The Record–A Tribute To John Wicks)THE KINKS: Misty Water (Universal, The Village Green Preservation Society)THE EQUALS: Baby Come Back (Sequel, First Among Equals)HÜSKER DÜ: Could You Be The One? (Rhino, VA: Never Mind The Mainstream…The Best Of MTV's 120 Minutes Vol. 2)–THE HOODOO GURUS: Get Out Of Dodge (https://hoodoogurus.lnk.to/good)THE BROTHERS STEVE: We Got The Hits (Big Stir, # 1)SAM & DAVE: Soul Man (Atlantic, VA: The Complete Stax/Volt Singles 1959-1968)THE BANGLES: Going Down To Liverpool (Columbia, All Over The Place)THE BAY CITY ROLLERS: Who'll Be My Keeper (7T's, Elevator)THE EASYBEATS: Friday On My Mind (Retroactive, Gonna Have A Good Time)THE SHANG HI LOS: Sway Little Player (Rum Bar, VA: Rocktober)THE BEACH BOYS: Darlin' (Capitol, Smiley Smile & Wild Honey)THE GO-GO'S: Our Lips Are Sealed (IRS, Beauty And The Beat)THE RAMONES: I Just Want To Have Something To Do (Rhino, Road To Ruin)THE BEVIS FROND: I Can't Get Into Your Scene (Rubric, Bevis Through The Looking Glass)