This Is Rock 'n' Roll Radio # 1046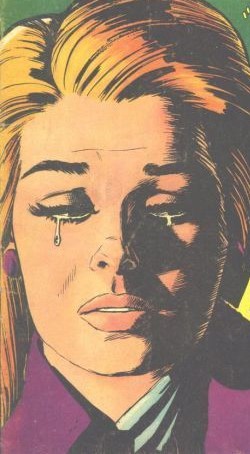 The sudden passing of guitarist Eddie Van Halen caught fans off-guard, the unwelcome news serving as just one more gut-punch in a dreadful year. 2020 seems hell-bent on trying to make 2016's parade of mortality seem like the good old days.
I don't remember whether or not Van Halen's music has ever been played on TIRnRR. Without checking the records, I think VH may have received one spin over the course of our history, and that would have come courtesy of one of our Guest Programmers. I confess that neither Dana nor I ever really got into Van Halen. Oddly enough, over the past couple of weeks I have been thinking about maybe slipping a Van Halen track into one of our playlists. I know there are Van Halen fans among our listeners, I know they'd appreciate it, and we will be doing that in the near future. I know what track I would be most likely to play. It will fit right in with whatever it is we do. It's ALL pop music.
But.
We haven't played Van Halen in the past. Because of that, Dana and I agreed that we did not want to play Van Halen on this week's show; I can't quite articulate the why of it, but doing so would have felt disrespectful of Eddie Van Halen's memory. Silly? I guess. Nonetheless, I was uncomfortable with the notion of appearing to jump on a bandwagon as so many fans legitimately and sincerely mourn the loss of their hero. For us to participate in that would be wrong.
We are going to play Van Halen, sometime soon. But not this week. This week, the process of paying tribute to Eddie Van Halen belongs to his fans.
Before leaving the subject, though, I want to tell you a brief story I heard about 35 years ago. In 1985, I was working at a record store in downtown Buffalo. Security at the store was provided by off-duty cops, and one day our security guy told us about some of his fellow officers working security at a recent Van Halen concert. The story included references to the prerequisite hedonism of a hard rock show, but one part of the narrative always stood out for me:
The cops were standing guard outside the tour bus. One member of the band (you know which member) acted like a preening jerk. But Eddie Van Halen came over to the cops, chatted with them for a bit, found out they were hungry, and then turned around and brought them all sandwiches and beer. A wink and a smile. Runnin' with the devil. There ya go, guys!
He didn't have to do that. He did it anyway. This story was the first thing I thought of when I heard that Eddie Van Halen had died. And in that moment, I felt a sense of the loss that fans of Van Halen–the band and the man–were experiencing.
Let the feeling stand. The music will follow at a more appropriate time. With respect. With love. With understanding. The fans deserve nothing less.
In the mean time: This is what rock 'n' roll radio sounded like on a Sunday night in Syracuse this week.
This Is Rock 'n' Roll Radio with Dana & Carl airs Sunday nights from 9 to Midnight Eastern, on the air in Syracuse at SPARK! WSPJ 103.3 and 93.7 FM, and on the web at http://sparksyracuse.org/ You can read all about this show's long and weird history here: Boppin' The Whole Friggin' Planet (The History Of THIS IS ROCK 'N' ROLL RADIO). TAX DEDUCTIBLE DONATIONS are always welcome.The many fine This Is Rock 'n' Roll Radio compilation albums are still available, each full of that rockin' pop sound you crave. A portion of all sales benefit our perpetually cash-strapped community radio project:
Volume 1: download
Volume 2: CD or download
Volume 3: download
Volume 4: CD or download
Waterloo Sunset–Benefit For This Is Rock 'n' Roll Radio: CD or download
PS: SEND MONEY!!!! We need tech upgrades like Elvis needs boats. Spark Syracuse is supported by listeners like you. Tax-deductible donations are welcome at
http://sparksyracuse.org/support/
You can follow Carl's daily blog Boppin' (Like The Hip Folks Do) at
https://carlcafarelli.blogspot.com/
Hey, Carl's writin' a book! The Greatest Record Ever Made! (Volume 1) will contain 165 essays about 165 songs, each one of 'em THE greatest record ever made. An infinite number of songs can each be the greatest record ever made, as long as they take turns. Updated initial information can be seen here.
TIRnRR # 1046: 10/11/2020
TIRnRR FRESH SPINS! Tracks we think we ain't played before are listed in bold.
THE RAMONES: Do You Remember Rock 'n' Roll Radio? (Rhino, End Of The Century)–THE MIDNIGHT CALLERS: 41 Miles To Roscoe (Jem, Red Letter Glow)NRBQ: It's A Wild Weekend [soundcheck recording] (Omnivore, In Frequencies)THE FOUR TOPS: Bernadette (Motown, The Ultimate Collection)THE CARPETTES: 2NE1 (Cherry Red, VA: 1978 The Year The UK Turned Day-Glo)WEDNESDAY WEEK: Why (Enigma, What We Had)THE PIXIES: Here Comes Your Man (4AD, Pixies)–THE BAR: It's Just You (The Kids At Our House, The BAR)R.E.M.: So. Central Rain (Warner Brothers, Part Lies, Part Heart, Part Truth, Part Garbage 1982-2011)CRABBY APPLETON: Go Back (Collectors' Choice Music, Crabby Appleton)THE CARS: My Best Friend's Girl (Rhino, Just What I Needed)THE GRASS ROOTS: Temptation Eyes (Rhino, Anthology 1965-1975)TRACEY ULLMAN: (Life Is A Rock) But The Radio Rolled Me (Rhino, You Broke My Heart In 17 Places)–JIM BASNIGHT: Prince Jones Davies Suite (Big Stir, single)THE SINCEROS: Take Me To Your Leader (Sony, VA: New Wave Hits Of The 70's & 80's)THE BEATLES: Hello Little Girl (Apple, Anthology 1)THE BEACH BOYS: I Can Hear Music (Capitol, Friends & 20/20)NATALIE SWEET: Lip Service (Rum Bar, Oh, By The Way, It's…Natalie Sweet)ROCKPILE: Heart (Columbia, Seconds Of Pleasure)–THE HOODOO GURUS: Get Out Of Dodge (https://hoodoogurus.lnk.to/good)DR. FEELGOOD: I Don't Mind (Rhino, VA: Classic Punk)THE REVELATIONS: Why When Love Is Gone (Red River Entertainment, The Cost Of Living)HURRY DOWN SUNSHINE: Have Love Will Travel (n/a, Raw In Memphis)THE ISLEY BROTHERS: It's Your Thing (Epic, The Essential Isley Brothers)JOY DIVISION: Love Will Tear Us Apart (Rhino, VA: Never Mind The Mainstream…The Best Of MTV's 120 Minutes, Vol, 2)–ARIELLE EDEN: Till The End Of Time (Arielle Eden Music, single)SCREEN TEST: Notes From Trevor (Northside, Through The Past, Brightly)THE DAVE CLARK FIVE: Catch Us If You Can (Hollywood, The History Of The Dave Clark Five)THE MUFFS: Rock And Roll Girl (Sympathy For The Record Industry, Hamburger)RAY PAUL: All You Ever Wanted (Permanent Press, single)TODD RUNDGREN: Couldn't I Just Tell You (Rhino, Something/Anything?)–TOM ALFORD: Moving In To Love (n/a, Moving In To Love)THE FLASHCUBES: It's You Tonight (Northside, Bright Lights)WHISTLESTOP ROCK: Queen Of The Drive-In (whistlestoprock1.bandcamp.com)THE KINKS: I'll Remember (Essential, Face To Face)THE BURNS SISTERS BAND: I Am A Patriot (Philo, Close To Home)POP IS ART: Baby He Loves You (Futureman, VA: This Is Rock 'n' Roll Radio, Volume 2)–THE AMPLIFIER HEADS: Black Mascara (theamplifierheads.bandcamp.com, Music For Abandoned Amusement Parks)THE PRETENDERS: Message Of Love (Sire, The Singles)PAUL REVERE & THE RAIDERS: Happening Intro/Too Much Talk (Sundazed, Something Happening)THE PLIMSOULS: A Million Miles Away (Geffen, Everywhere At Once)THE SHANG HI LOS: Sweet Little Player (Rum Bar, VA: Rocktober)THE RUBINOOS: I Wanna Be Your Boyfriend (Castle, Everything You Always Wanted To Know About The Rubinoos)–JOHNNY NASH: I Can See Clearly Now (Rhino, VA: Can You Dig It?)THE MONKEES: Papa Gene's Blues (Rhino, The Monkees)LYRES: Help You Ann (Matador, On Fyre)THE SLAPBACKS: Make Something Happen (Kool Kat Musik, VA: This Is Rock 'n' Roll Radio, Volume 4)THE DONNAS: Living After Midnight (Lookout!, The Donnas Turn 21)HOLLY & THE ITALIANS: Tell That Girl To Shut Up (Wounded Bird, The Right To Be Italian)ROB CLARKE & THE WOOLTONES: Adrian Henri (Kool Kat Musik, Putting The L In Wooltones)THE LA DE DAS: How Is The Air Up There? (Rhino, VA: Nuggets II)THE BANGLES: Live (Columbia, All Over The Place)THE BEVIS FROND: He'd Be A Diamond (Rubric, New River Head)THE RAMONES: Do You Wanna Dance (Rhino, Rocket To Russia)THE BEAT: Walking Out On Love (Wagon Wheel, The Beat)