This Is Rock 'n' Roll Radio # 1033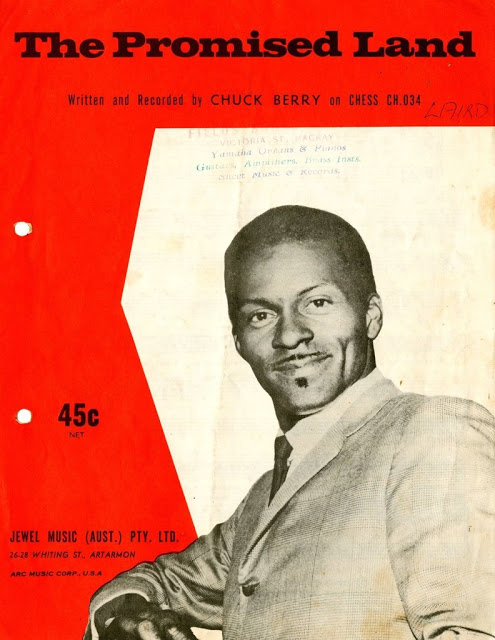 In this time of quarantine and uncertainty, I betcha I'm not alone in wishing to just get away for a while.

I know I've been lucky. Although it's been ages since I've been able to take a real vacation, and God knows how long until (or if) I get to hightail it to faraway places again, I packed a lot of travel into the years before that. New York City. Cleveland. San Francisco. Key West. Toronto. Montreal. London! Brussels, Brugge, and Mechelen. Calais. Malaga and Madrid. Tangier. Lancaster County, Pennsylvania. Cape Cod. Virginia Beach. Battlefield Mall in Springfield, Missouri. The Ramada Inn in Memphis, Tennessee. Quapaw, Oklahoma. Washington, D.C. The Columbus Zoo. Disney Land! I'm grateful for my good fortune, aware of the grace and circumstance that allowed me to travel as much as I did.

But still, there's this wish to travel more. Maybe I will…or maybe the opportunity has passed. I don't think it has yet, but I have to concede the possibility. Money. Time. Responsibilities. Sometimes it's hard to get away. Sometimes we stay where we are, because that's where we need to be.

In the mean time, we get to play records. We arrive without traveling, spinning tunes on Sunday nights for dear friends and occasional strangers across the country and around the world. This week's show begins with an imaginary travelogue by Chuck Berry, and ends with birthday boy Ringo Starr reminiscing about a photograph, with encores of a Beatles postscript by The Smithereens and The Who's failure to account for themselves.  In between, we let the music take us wherever it will, wherever it can. The power of art–of books, film, theater, music–and the magic of community grant us the power to close our eyes, and make a wish. 

Wish you were here. Wish we were there. The promised land. For three hours a week on a Sunday night, we turn up the radio, and we wish. This is what those wishes sounded like on a Sunday night in Syracuse this week.
This Is Rock 'n' Roll Radio with Dana & Carl airs Sunday nights from 9 to Midnight Eastern, on the air in Syracuse at SPARK! WSPJ 103.3 and 93.7 FM, and on the web at http://sparksyracuse.org/ You can read all about this show's long and weird history here: Boppin' The Whole Friggin' Planet (The History Of THIS IS ROCK 'N' ROLL RADIO). TAX DEDUCTIBLE DONATIONS are always welcome.

The many fine This Is Rock 'n' Roll Radio compilation albums are still available, each full of that rockin' pop sound you crave. A portion of all sales benefit our perpetually cash-strapped community radio project:
PS: SEND MONEY!!!! We need tech upgrades like Elvis needs boats. Spark Syracuse is supported by listeners like you. Tax-deductible donations are welcome at 
http://sparksyracuse.org/support/
You can follow Carl's daily blog Boppin' (Like The Hip Folks Do) at 
https://carlcafarelli.blogspot.com/

Hey, Carl's writin' a book! The Greatest Record Ever Made! (Volume 1) will contain 155 essays about 155 songs, each one of 'em THE greatest record ever made. An infinite number of songs can each be the greatest record ever made, as long as they take turns. Updated initial information can be seen here.
TIRnRR # 1033: 7/12/2020
TIRnRR FRESH SPINS! Tracks we think we ain't played before are listed in bold.

THE RAMONES: Do You Remember Rock 'n' Roll Radio? (Rhino, End Of The Century)
—
CHUCK BERRY: Promised Land (MCA, The Anthology)
DAVE EDMUNDS: Trouble Boys (Rhino, The Dave Edmunds Anthology 1968-1990)
THE CLICK BEETLES: Don't You Call My Name (Vandalay, Pop Fossil)
IGGY POP: Dog Food (Arista, Soldier)
RICH FIRESTONE: If The Sun Doesn't Shine (thememusictribute.bandcamp.com, THE TM COLLECTIVE: Green Thoughts)
JETHRO TULL: …And The Mouse Police Never Sleeps (Chrysalis, Heavy Horses)
—
THE SMITHEREENS with ANDY WHITE: Love Me Do (single)
MANFRED MANN: Pretty Flamingo (EMI, The Best Of Manfred Mann: The Definitive Collection)
THE CARPENTERS: Only Yesterday (A & M, The Singles 1969-1981)
GENE CLARK & CARLA OLSEN: The Drifter (Sunset Boulevard, So Rebellious A Lover)
WHISTLESTOP ROCK: Queen Of The Drive-In (whistlestoprock1.bandcamp.com)
THE VAVAVOODOOS: Little Miss Hollywood (n/a, The VaVaVoodoos)
—
KID GULLIVER: I Wanna Be A Pop Star (kidgulliver1.bandcamp.com)
MARY LOU LORD: Right On 'Till Dawn (Rubric, Speeding Motorcycle)
THE BEATLES: The Night Before (Apple, Help!)
DONNA LOREN: So, Do The Zonk (Now Sounds, These Are The Good Times: The Complete Capitol Recordings)
SLY & THE FAMILY STONE: Hot Fun In The Summertime (Epic, Greatest Hits)
DAVE EDMUNDS: Almost Saturday Night (Rhino, The Dave Edmunds Anthology 1968-1990)
—
ELENA ROGERS: Summer Fun (jamiehoover.net)
JUNIPER: Boys! Boys! Boys! Boys! Boys! (Confidential Recordings, Juniper)
THE CONTOURS: Do You Love Me (Motown, The Very Best Of The Contours)
LES HANDCLAPS: Cacti Are Delicious Fruit (Handclaps, Ouh Ouh Ah!)
THE PALISADES: Let Me Be (Kool Kat Musik, Almost Night)
THE BANGLES: All About You (Columbia, All Over The Place)
—
THE PALISADES: All Around The World (Kool Kat Musik, Almost Night)
THE MnM'S: I'm Tired (Burger, Melts In Your Ears 1980-1981)
TALKING HEADS: Once In A Lifetime (Rhino, The Best Of Talking Heads)
BRAM TCHAIKOVSKY: I'm The One That's Leaving (Cherry Red, Strange Men Changed Men)
BADFINGER: Day After Day (Apple, Straight Up)
THE JAM: David Watts (Polydor, Direction Reaction Creation)
—
LISA MYCHOLS & SUPER 8: Timebomb (The Beautiful Music, Lisa Mychols & Super 8)
BO DONALDSON & THE HEYWOODS: Who Do You Think You Are (Varese Sareabande, The Best Of Bo Donaldson & the Heywoods)
PETE TOWNSHEND: Pinball Wizard (Redline, Scooped)
THE ZOMBIES: This Will Be Our Year (Big Beat, Zombie Heaven)
EYTAN MIRSKY: This Year's Gonna Be Our Year (M-Squared, Year Of The Mouse)
—
CLOCKWORK FLOWERS: Whatever The Weather (single)
THE FACTORY: Path Through The Forest (Rhino, VA: Nuggets II)
HONEY CONE: Want Ads (Rhino, VA: Can You Dig It?)
X-RAY SPEX: The Day The World Turned Day-Glo (Sanctuary, Germfree Adolescents)
THE MONKEES: Daily Nightly (Rhino, Music Box)
BUFFALO SPRINGFIELD: Bluebird (Rhino, Buffalo Springfield)
—
THE JANGLE BAND: So Long (Egomaniac, The Metro Hotel EP)
R.E.M.: So. Central Rain (Craft Recordings, Part Lies Part Heart Part Truth Part Garbage)
THE EASYBEATS: Sorry (Rhino, VA: Nuggets II)
HOLLY GOLIGHTLY: Time Will Tell (Damaged Goods, Truly She Is None Other)
THE KINKS: Dedicated Follower Of Fashion (Sanctuary, The Anthology 1964-1971)
THE DONNAS: Dancing With Myself (Bulletproof, VA: Mean Girls OST)
—
THE BROTHERS STEVE: She (Big Stir, # 1)
DAVE EDMUNDS [with THE STRAY CATS]: The Race Is On (Rhino, The Dave Edmunds Anthology 1968-1990)
HEART: Kick It Out (Portrait, Little Queen)
THE MUFFS: Sad Tomorrow (Reprise, Blonder And Blonder)
THE YUM YUMS: For Those About To Pop (Rum Bar, For Those About To Pop!)
RINGO STARR: Photograph (Capitol, Photograph)
—
THE SMITHEREENS with ANDY WHITE: P.S. I Love You (single)
THE WHO: I Can't Explain (MCA, My Generation)