This Is Rock 'n' Roll Radio # 1032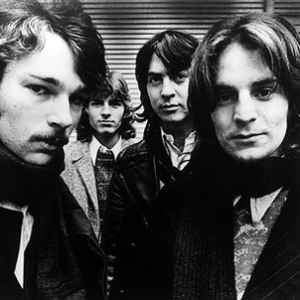 Serendipity. When This Is Rock 'n' Roll Radio's intrepid stats man Fritz Van Leaven suggested we treat listeners to updated countdowns of TIRnRR's 10 all-time most-played artists and 10 all-time most-played tracks, none of us was really thinking about this weekend also marking the 50th anniversary of Casey Kasem's first American Top 40. Fate! Kismet! DESTINY! Serendipity. We just thought a countdown would be cool, and being able to dedicate it after the fact to Casey Kasem is a welcome bonus.

So we have the first, I dunno, two-thirds of this week's TIRnRR spinning whatever the hell we want, including new music from WhistleStop Rock and The VaVaVoodoos, mingling freely with other stuff we like, from the '50s through 2020. Then we close with the countdowns, playing back what we've played a lot since launching this Best Three Hours Of Radio On The Whole Friggin' Planet thingie at the end of 1998. Our # 1s are no surprise to anyone: congratulations once again to our all-time most-played act The Beatles and to our all-time most-played track "September Girls" by Big Star. This show remains a blast to do. Our feet may not always remain on the ground, but that long reach for the stars remains our ongoing game plan. Thanks, Fritz! Thanks, Casey. And thank you all. Now, as then, this is what rock 'n' roll radio sounded like on a Sunday night in Syracuse this week.
This Is Rock 'n' Roll Radio with Dana & Carl airs Sunday nights from 9 to Midnight Eastern, on the air in Syracuse at SPARK! WSPJ 103.3 and 93.7 FM, and on the web at http://sparksyracuse.org/ You can read all about this show's long and weird history here: Boppin' The Whole Friggin' Planet (The History Of THIS IS ROCK 'N' ROLL RADIO). TAX DEDUCTIBLE DONATIONS are always welcome.

The many fine This Is Rock 'n' Roll Radio compilation albums are still available, each full of that rockin' pop sound you crave. A portion of all sales benefit our perpetually cash-strapped community radio project:
PS: SEND MONEY!!!! We need tech upgrades like Elvis needs boats. Spark Syracuse is supported by listeners like you. Tax-deductible donations are welcome at 
http://sparksyracuse.org/support/
You can follow Carl's daily blog Boppin' (Like The Hip Folks Do) at 
https://carlcafarelli.blogspot.com/

Hey, Carl's writin' a book! The Greatest Record Ever Made! (Volume 1) will contain 155 essays about 155 songs, each one of 'em THE greatest record ever made. An infinite number of songs can each be the greatest record ever made, as long as they take turns. Updated initial information can be seen here.
TIRnRR # 1032: 7/5/2020
TIRnRR FRESH SPINS! Tracks we think we ain't played before are listed in bold.

THE RAMONES: Do You Remember Rock 'n' Roll Radio? (Rhino, End Of The Century)
—
WHISTLESTOP ROCK: Queen Of The Drive-In (whistlestoprock1.bandcamp.com)
DR. FEELGOOD: Roxette (Rhino, I'm A Man: The Best Of The Wilko Johnson Years 1974-1977)
SAM & DAVE: Soul Man (Atlantic, VA: The Complete Stax-Volt Singles 1959-1968)
MANFRED MANN: 5-4-3-2-1 (EMI, The Best Of Manfred Mann: The Definitive Collectrion)
BILL BERRY: 1-800-Colonoscopy (Kool Kat Musik, VA: For The Record–A Tribute To John Wicks)
THE B-52'S: Private Idaho (Rhino, Nude On The Moon)
—
GARY RITCHIE: Maybe It'll Be Tonight (Fancy Two/Tone, Head On A Swivel)
THE VAVAVOODOOS: Little Miss Hollywood (n/a, The VaVaVoodoos)
JUNIPER: Best Kept Secret (Confidential Recordings, Juniper)
DONNA LOREN: Call Me (Now Sounds, These Are The Good Times: The Complete Capitol Recordings)
THE DOORS: People Are Strange (Rhino, The Future Starts Here)
THE BIRDS: You're On My Mind (Polygram, The Collector's Guide To Rare British Birds)
—
THE YUM YUMS: For Those About To Pop (Rum Bar, For Those About To Pop!)
IGGY POP: Pumpin' For Jill (Arista, Party)
HEART: Kick It Out (Portrait, Little Queen)
THE EVERLY BROTHERS: Mr. Soul (RPM, Down In The Bottom: The Country Rock Sessions 1966-1968)
WILD KISSES: Feels So Fine (wildkisses.bandcamp.com)
THE COWSILLS: She Said To Me (Futureman, VA: This Is Rock 'n' Roll Radio, Volume 2)
—
JUSTINE & THE UNCLEAN: Vengeance (Rum Bar, single)
PATTI SMITH: Because The Night (Arista, Land)
MARYKATE O'NEIL: I'm Ready For My Luck To Turn Around (71, 1-800-Bankrupt)
DAVE EDMUNDS: Get Out Of Denver (Swan Song, Get It)
THE BOB SEGER SYSTEM: 2 + 2 = ? (Capitol, single)
BRAM TCHAIKOVSKY: Girl Of My Dreams [U.S. promo single version] (Cherry Red, Strange Men Changed Men)
—
KISS: Shout It Out Loud (Mercury, Destroyer)
THE PRETENDERS: The Adultress (Sire, Pretenders II)
PRINCE: I Could Never Take The Place Of Your Man (Warner Brothers, The Hits/The B-Sides)
THE VELVET UNDERGROUND: Sunday Morning (Polydor, Peel Slowly And See)
CHUCK BERRY: Johnny B. Goode (MCA, The Anthology)
THE FLAMIN' GROOVIES: Teenage Head (Buddha, Teenage Head)
THE GO-GO'S: Get Up And Go (IRS, Vacation)
FIRE: Father's Name Was Dead (Rhino, VA: Nuggets II)
THE MUFFS: On My Own (Omnivore, No Holiday)
HOLLY GOLIGHTLY: I Can't Stand It (Damaged Goods, My First Holly Golightly Album)
—
THE COUNTDOWNS!!
TIRnRR's 10 Most-Played Artists from 1998 to date:
# 10  THE BEACH BOYS: Don't Worry Baby (Capitol, Surfer Girl/Shut Down Vol. 2)
# 9 THE BEVIS FROND: He'd Be A Diamond (Rubric, New River Head)
# 8 EYTAN MIRSKY: This Year's Gonna Be Our Year (M-Squared, Year Of The Mouse)
# 7 THE WHO: I Can't Explain (MCA, My Generation)
# 6 BIG STAR: The Ballad Of El Goodo (Ardent, # 1 Record/Radio City)
# 5 THE FLASHCUBES: No Promise (Northside, Bright Lights)
# 4 THE KINKS: Waterloo Sunset (Sanctuary, The Ultimate Collection)
# 3 THE RAMONES: Rockaway Beach (Rhino, Rocket To Russia)
# 2 THE MONKEES: Pleasant Valley Sunday (Rhino, Pisces, Aquarius, Capricorn & Jones, Ltd.)
—
And TIRnRR's All-Time # 1 most-played act:
THE BEATLES: RAIN (Apple, Past Masters)
—
TIRnRR's 10 Most-Played Tracks from 1998 to date:
# 10 THE ONLY ONES: Another Girl, Another Planet (Rhino, VA: DIY: Teenage Kicks)
# 8 [tie] THE BEATLES: Revolution [promo video version] (unreleased)
             SUGAR: If I Can't Change Your Mind (Rykodisc, Copper Blue)
# 7 THE LA'S: There She Goes (Rhino, VA: Children Of Nuggets)
# 6 MANNIX: Highway Lines (Futureman, VA: This Is Rock 'n' Roll Radio, Volume 3)
# 5 THE FLASHING ASTONISHERS: Period Exclamatory (Futureman, VA: This Is Rock 'n' Roll Radio, Volume 1)
# 4 THE RAMONES: Sheena Is A Punk Rocker (Rhino, Rocket To Russia)
# 3 THE RAMONES: Blitzkrieg Bop (Rhino, Ramones)
# 2 THE STALLIONS: Why (Junk, Hey Baby It's The Stallions)
—
And TIRnRR's All-Time # most-played track:
BIG STAR: September Gurls (Ardent, # 1 Record/Radio City)