This Is Rock 'n' Roll Radio # 1030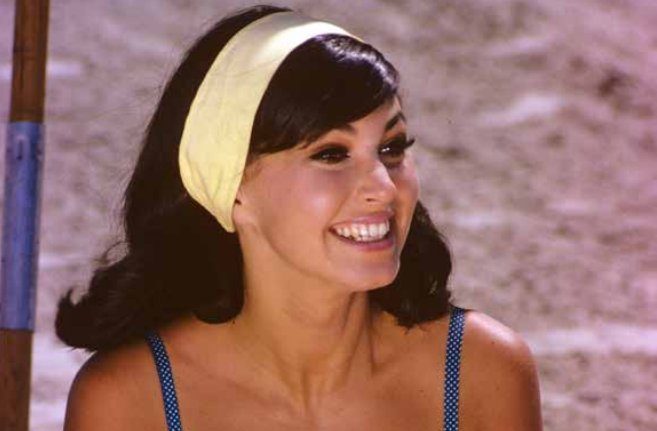 Nowadays, I'm sure most of us are familiar with an occasional sense of disconnect in time. I generally know what day it is, but I can temporarily lose track of specific dates. That disconnect can have a slight effect on This Is Rock 'n' Roll Radio's programming. Where we always slapped together our pre-pandemic playlists on the fly, in real time, live in the studio, now Dana and I settle our song choices for Sunday night's show in a telephone conversation the preceding Wednesday, and the show's basically ready for post-production by Thursday. It's a workable system, and I'm okay with it.

Still, that time disconnect can be a factor. If we were doing this week's show live on Sunday night, we would have realized that summer had just begun. And that might have impacted some of our selections, perhaps prompting play of The Beach Boys, The Isley Brothers' "Summer Breeze," The Ramones' "Rockaway Beach," The Tearjerkers' "Syracuse Summer," The Lovin' Spoonful's "Summer In The City," or any of a number of other summer faves. 

Or maybe it wouldn't have affected us anyway. Even when we acknowledge the calendar, we're not slaves to it. We play what we wanna play, winter, spring, summer, or fall. This week, we want to play new music from Jeff Shelton, Irene Peña, The Click Beetles, The Morning Announcements, Ed Ryan, and Bradley Skaught, surfin' alongside the varied delights of The Smithereens, Suzi Quatro, Prince, Fountains of Wayne, Iggy Pop, Aretha Franklin, Patti Smith, Pop Co-Op, The Everly Brothers, Sly & the Family Stone, The Replacements, The Mamas & the Papas, Squeeze, The Kinks, The Damned, Fleetwood Mac, The Pretenders, Wilson Pickett, Charlie Rich, and more. It's ALL pop music. We even sorta-kinda brush against the summer season with a track by singer and beach movie actress Donna Loren (the face of the '60s, if ya ask me), albeit with the Gerry Goffin–Carole King composition "Just A Little Girl," a 1964 single not stapled to any pre-set time of year.

But no matter. TIRnRR has played Elvis Presley's "Santa Claus Is Back In Town" in the middle of July, and we've often played The Beach Boys and The Tearjerkers in the dead of winter, as the snow piles high as an elephant's eye. We are not tethered to your calendar. We live in a time of our own. This is what rock 'n' roll radio sounded like on a Sunday night in Syracuse this week.
This Is Rock 'n' Roll Radio with Dana & Carl airs Sunday nights from 9 to Midnight Eastern, on the air in Syracuse at SPARK! WSPJ 103.3 and 93.7 FM, and on the web at http://sparksyracuse.org/ You can read all about this show's long and weird history here: Boppin' The Whole Friggin' Planet (The History Of THIS IS ROCK 'N' ROLL RADIO). TAX DEDUCTIBLE DONATIONS are always welcome.

The many fine This Is Rock 'n' Roll Radio compilation albums are still available, each full of that rockin' pop sound you crave. A portion of all sales benefit our perpetually cash-strapped community radio project:
PS: SEND MONEY!!!! We need tech upgrades like Elvis needs boats. Spark Syracuse is supported by listeners like you. Tax-deductible donations are welcome at 
http://sparksyracuse.org/support/
You can follow Carl's daily blog Boppin' (Like The Hip Folks Do) at 
https://carlcafarelli.blogspot.com/

Hey, Carl's writin' a book! The Greatest Record Ever Made! (Volume 1) will contain 134 essays about 134 songs, each one of 'em THE greatest record ever made. An infinite number of songs can each be the greatest record ever made, as long as they take turns. Updated initial information can be seen here.
TIRnRR # 1030: 6/21/2020
TIRnRR FRESH SPINS! Tracks we think we ain't played before are listed in bold.

THE RAMONES: Do You Remember Rock 'n' Roll Radio? (Rhino, End Of The Century)
—
JEFF SHELTON: All Our Friends (Big Stir, single)
THE SMITHEREENS: Little Child (Koch, Meet The Smithereens)
SUZI QUATRO: Wake Up Little Susie (EMI, The Essential Suzi Quatro)
BUILT TO SPILL: Bloody Rainbow (Ernest Jenning Record Company, Built To Spill Plays The Songs Of Daniel Johnston)
CHARLIE RICH & THE GENE LOWERY CHORUS: Lonely Weekends (Rhino, VA: The Sun Story)
JOHNNY COLLIER: Mama Wears A Mini Skirt (Omni, VA: Hillbillies In Hell: Tribulations)
—
IRENE PEÑA: Shimmer Away (https://www.patreon.com/irenepena)
THE GO-BETWEENS: Was There Anything I Could Do? (Beggars Banquet, 16 Lovers Lane)
PRINCE: Little Red Corvette (Warner Brothers, The Hits/The B-Sides)
FOUNTAINS OF WAYNE: Denise (Atlantic, Utopia Parkway)
THE DAVE CLARK FIVE: Glad All Over (Hollywood, The History Of The Dave Clark Five)
IGGY POP: Pumpin' For Jill (Arista, Party)
—
ARETHA FRANKLIN: Eleanor Rigby (Atlantic, The Atlantic Singles Collection 1967-1970)
PATTI SMITH: Are You Experienced? (Columbia, Twelve)
THE MONROES: What Do All The People Know (EMI, VA: Living In Oblivion: The 80's Greatest Hits, Vol. 3)
MATTHEW SWEET & SUSANNA HOFFS: Go All The Way (Shout Factory, Under The Covers Vol. 2)
THE CLICK BEETLES: If Not Now Then When? (Vandalay, Pop Fossil)
THE BENT BACKED TULIPS: Sweet Young Thing (eggBERT, Looking Through…)
—
THE CLICK BEETLES: Don't You Call My Name (Vandalay, Pop Fossil)
BETTY EVERETT: I Can't Hear You (Ace, VA: Goffin & King)
POP CO-OP: The Price Of Admission (Futureman, Factory Settings)
DONNA LOREN: Just A Little Girl (Ace, VA: Goffin & King)
JOAN JETT & THE BLACKHEARTS: Light Of Day (Blackheart, Flashback)
THE EVERLY BROTHERS: You're Just What I Was Looking For Today (Ace, VA: Goffin & King)
—
THE MORNING ANNOUNCEMENTS: Proactive Man (themorningannouncements.bandcamp.com)
BUFFALO SPRINGFIELD: Sit Down I Think I Love You (Rhino, Buffalo Springfield)
THE GRIP WEEDS: For Pete's Sake (Stay At Home!)
THE JAM: Absolute Beginners (Polydor, Direction Reaction Creation)
SLY & THE FAMILY STONE: Everyday People (Epic, Greatest Hits)
THE REPLACEMENTS: Bastards Of Young (Sire, Tim)
—
ED RYAN: Even Time (edryan.bandcamp.com, Even Time)
THE FUN BOY THREE: The Lunatics Have Taken Over The Asylum (Rhino, VA: Punk & New Wave Smash Hits)
THE MAMAS & THE PAPAS: Go Where You Wanna Go (Varese Sarabande, All The Leaves Are Brown)
SQUEEZE: Take Me I'm Yours (A & M, The Squeeze Story)
BILL BERRY: 1-800-Colonoscopy (Kool Kat Musik, VA: For The Record–A Tribute To John Wicks)
RE-FLEX: The Politics Of Dancing (EMI, VA: Living In Oblivion: The 80'ds Greatest Hits, Vol. 1)
—
GARY RITCHIE: Maybe It'll Be Tonight (Fancy Two/Tone, Head On A Swivel)
RONNIE LANE & SLIM CHANCE: Ooh La La (Mercury, Ooh La La)
THE KINKS: The Village Green Preservation Society (Universal, The Village Green Preservation Society)
THE ENGLISH BEAT: Mirror In The Bathroom (Shout Factory, Keep The Beat)
NICK PIUNTI & THE COMPLICATED MEN: Upper Hand (Jem, Downtime)
THE DAMNED: Neat Neat Neat (Sanctuary, Smash It Up)
—
BRADLEY SKAUGHT: In Another Life (Big Stir, single)
THE CREATION: Making Time (Retroactive, The Complete Collection)
FLEETWOOD MAC: Second Hand News (Warner Brothers, Rumours)
THE PRETENDERS: Cuban Slide (Rhino, The Pretenders)
WILD KISSES: Mark, Paul and Vinnie (wildkisses.bandcamp.com, Wild Kisses)
GRAHAM PARKER & THE RUMOUR: Discovering Japan (Spectrum, The Very Best Of Graham Parker & the Rumour)
VEGAS WITH RANDOLPH: N.S.A. (vegaswithrandolph.bandcamp.com)
MONDELLO: Sherilyn (mondello.bandcamp.com, Hello All You Happy People)
WILSON PICKETT: Sugar Sugar (Rhino, A Man And A Half)
THE RAMONES: Substitute (Radioactive, ¡Adios Amigos!)
BERNARD HERRMANN: The Murder [from Psycho]