This Is Rock 'n' Roll Radio # 1028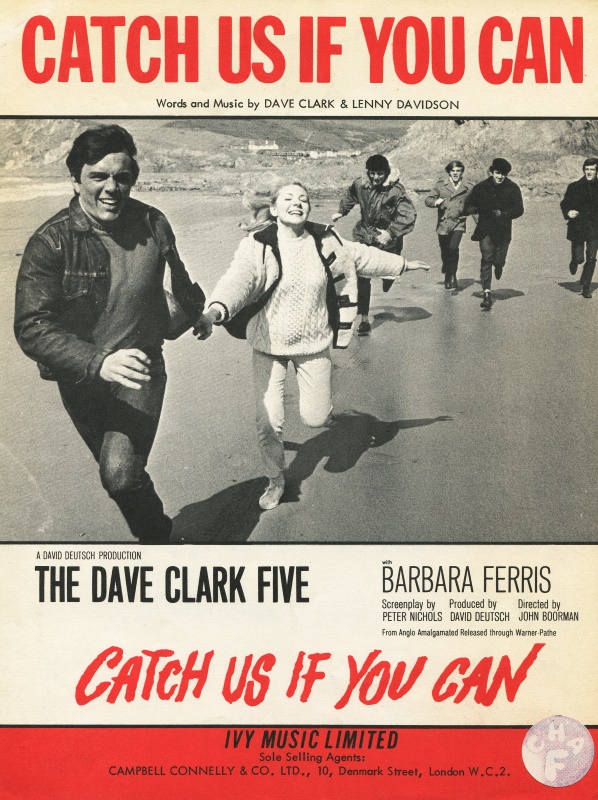 This Is Rock 'n' Roll Radio isn't sufficiently big-time to succeed in popularizing catchphrases. If we did have the power to influence the common lexicon, the first thing we'd wanna brand into the public consciousness is Radio's job is to sell records. It's a simple notion, built upon our own experience of hearing great songs on the radio, wanting to acquire our own copies of those songs, and then buying them. Each and every TIRnRR playlist is constructed with the intent of spinning a series of flat-out irresistibles that capture the listener in an urgent state of MUST HAVE!, inspiring an immediate purchase to make it so. Streaming doesn't count. Whether it's vinyl, CD, digital track, or, I dunno, eight-track or cereal box single, you gotta have it. Radio's job is to sell records.

Our secondary catchphrase is really of equal importance: Great records don't care what year it is. We don't want TIRnRR to be tethered to one era. We're not an oldies show. We're not just about new or recent stuff, either. Gotta be both. We've done one-off theme shows devoted to the '50s, '60s, '70s. '80s, '90s, and '00s–never got around to spotlighting the '10s–and we've had a few other showcase shows centered on a specific time frame. But generally? We want it all, and we want it all in the same show. Great records don't care what year it is.

This week's TIRnRR-approved collection of great records includes new music from Juniper, Rick Hromadka, Justine's Black Threads, and The Forty Nineteens with Tony Valentino, a '60s nugget from Tony Valentino's old group The Standells, a 1947 Amos Milburn rock 'n' roller that predates the rock 'n' roll era, a Ready, Steve? farewell to Sweet's bassist Steve Priest, a flash of recent faves by Vegas With Randolph, The On And Ons, Nick Piunti & the Complicated Men, The Vapour Trails, The Walker Brigade, and Justine and the Unclean, all shaken 'n' stirred with hits, stiffs, classics, and obscurities from across the decades. Whether it's Chuck Berry, Lesley Gore, The Five Stairsteps, Judas Priest, The Smithereens, The Exploding Hearts, Bash And Pop, or any other essential sound from any time, the calendar doesn't matter. New? Old? No. NOW. Right now.

Radio's job is to sell records. Great records don't care what year it is. The best three hours of radio on the whole friggin' planet. Catchy, isn't it? Catchy. This is what rock 'n' roll radio sounded like on a Sunday night in Syracuse this week.
This Is Rock 'n' Roll Radio with Dana & Carl airs Sunday nights from 9 to Midnight Eastern, on the air in Syracuse at SPARK! WSPJ 103.3 and 93.7 FM, and on the web at http://sparksyracuse.org/ You can read all about this show's long and weird history here: Boppin' The Whole Friggin' Planet (The History Of THIS IS ROCK 'N' ROLL RADIO). TAX DEDUCTIBLE DONATIONS are always welcome.

The many fine This Is Rock 'n' Roll Radio compilation albums are still available, each full of that rockin' pop sound you crave. A portion of all sales benefit our perpetually cash-strapped community radio project:
PS: SEND MONEY!!!! We need tech upgrades like Elvis needs boats. Spark Syracuse is supported by listeners like you. Tax-deductible donations are welcome at 
http://sparksyracuse.org/support/
You can follow Carl's daily blog Boppin' (Like The Hip Folks Do) at 
https://carlcafarelli.blogspot.com/

Hey, Carl's writin' a book! The Greatest Record Ever Made! (Volume 1) will contain 134 essays about 134 songs, each one of 'em THE greatest record ever made. An infinite number of songs can each be the greatest record ever made, as long as they take turns. Updated initial information can be seen here.
TIRnRR # 1028: 6/7/2020
TIRnRR FRESH SPINS! Tracks we think we ain't played before are listed in bold.

THE RAMONES: Do You Remember Rock 'n' Roll Radio? (Rhino, End Of The Century)
—
THE RAMONES: Blitzkrieg Bop (Rhino, Ramones)
THE HEARTBREAKERS: Chinese Rocks (Cleopatra, Yonkers Demo 1976)
THE STANDELLS: Sometimes Good Guys Don't Wear White (Rhino, VA: Nuggets)
THE FLAMIN' GROOVIES: The Girl Can't Help It (Sundazed, Supersnazz)
AMOS MILBURN: Down The Road Apiece (Mercury, Down The Road Apiece)
LESLEY GORE: To Sir With Love (Ace, Magic Colors: The Lost Album)
—
THE FORTY NINETEENS WITH TONY VALENTINO: Late Night Radio (Big Stir, single)
THE ON AND ONS: 9 Days (theonandons.bandcamp.com, Menacing Smile)
BRAM TCHAIKOVSKY: Sarah Smiles (Cherry Red, VA: Harmony In My Head)
JUNIPER: Boys! Boys! Boys! Boys! Boys! (Confidential Recordings, Juniper)
JUNIPER: Best Kept Secret (Confidential Recordings, Juniper)
THE MnMs: I'm Tired (Burger, Melts In Your Ears)
—
JUSTINE'S BLACK THREADS: You And Me Against You And Me (Rum Bar, Cheap Vacation)
THE BEATLES: Act Naturally (Apple, Help!)
BUCK OWENS & HIS BUCKAROOS: Tall Dark Stranger (Rhino, 21 # 1 Hits)
SCOTT WALKER: 30 Century Man (Philips, Scott 3)
THE SMITHEREENS: It's Alright (Capitol, Blow Up)
ADAM & THE ANTS: Deutscher Girls (EMI, VA: Punk You)
—
VEGAS WITH RANDOLPH: N.S.A. (vegaswithrandolph.bandcamp.com)
THE PRIMITIVES: Crash (RCA, Lovely)
THE DAVE CLARK FIVE: Catch Us If You Can (Hollywood, The History Of The Dave Clark Five)
PATTI SMITH: People Have The Power (Arista, Land)
THE FIVE STAIRSTEPS: O-o-h Child (Rhino, VA: Can You Dig It?)
JOHN LENNON: Power To The People (Capitol, The John Lennon Collection)
—
THE SHINS: Turn On Me (Sub Pop, Wincing The Night Away)
BASH & POP: Anything Could Happen (Fat Possum, Anything Could Happen)
THE WONDERS: That Thing You Do! (Play-Tone, VA: That Thing You Do! OST)
MATTHEW SWEET & SUSANNA HOFFS: You're My Favorite Waste Of Time (Shout Factory, The Best Of Under The Covers)
THE FOUNDATIONS: In The Bad, Bad Old Days (Before You Loved Me) (Sanctuary, The Very Best Of The Foundations)
CYNDI LAUPER: She Bop (Columbia, She's So Unusual)
—
NICK PIUNTI & THE COMPLICATED MEN: Upper Hand (Jem, Downtime)
GRAHAM PARKER & THE RUMOUR: Mercury Poisoning (Spectrum, The Very Best Of Graham Parker & the Rumour)
THE KINKS: Tired Of Waiting For You (Sanctuary, The Ultimate Collection)
DAVID BOWIE: Queen Bitch (Virgin, Bowie At The Beeb)
JUDAS PRIEST: Heading Out To The Highway (Columbia, Point Of Entry)
SWEET: Ballroom Blitz (Capitol, The Best Of Sweet)
—
RICK HROMADKA: Searchlight (Big Stir, single)
MARSHALL CRENSHAW: Someday, Someway (Rhino, Marshall Crenshaw)
THE RAIDERS: The Boys In The Band (Sony, Collage)
THE BEATLES: Revolution 1 (Apple, The Beatles)
ABBA: S.O.S. (Polydor, Gold)
THE BEVIS FROND: I Can't Get Into Your Scene (Reckless, Bevis Through The Looking Glass)
—
THE PARTRIDGE FAMILY: Singing My Song (Razor & Tie, The Partridge Family Album)
SUGAR: Gee Angel (Rykodisc, File Under Easy Listening)
CHUCK BERRY: Sweet Little Sixteen (MCA, The Anthology)
BRUCE WOOLEY & THE CAMERA CLUB: Video Killed The Radio Star (Sony, VA: Pure…Alternative 80s)
THE VAPOUR TRAILS: Why Wonder Why (Futureman, Golden Sunshine)
THE GANTS: I Wonder (Rhino, VA: Nuggets)
THE WALKER BRIGADE: Fallout (Big Stir, VA: Big Stir Singles–The Sixth Wave)
THE NERVES: Walking Out On Love (Alive, One Way Ticket)
JUSTINE & THE UNCLEAN: Vengeance (Rum Bar, single)
THE EXPLODING HEARTS: (Making) Teenage Faces (Dirtnap, Shattered)
THE GO-GO'S: Vacation (IRS, Vacation)
PUFFY AMIYUMI: Love So Pure (Epic, Hi Hi Puffy AmiYumi)