This Is Rock 'n' Roll Radio # 1023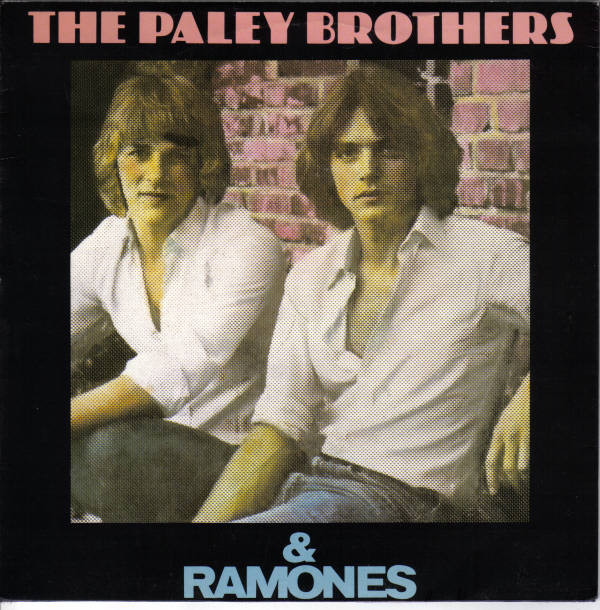 After more than 21 years doing whatever it is that Dana and I do on This Is Rock 'n' Roll Radio, and an even longer tenure doing that same indefinable thing since the first pre-TIRnRR Dana & Carl shows back in 1992, I reach the end of each show with one consistent feeling: I wish we'd had to time to play more songs.

It's not that I want the show to be even longer than The Best Three Hours Of Radio On the Whole Friggin' Planet. No, no, no. I just want that three hours to magically include…more. More music! As we finish each and every weekly TIRnRR, I always regret that we didn't get around to playing just a few more songs before our time ran out. Time. Time is a harsh mistress. Time is also a lousy kisser, but that's a complaint for another day.

The situation's actually even more pronounced in our current situation, as (ugh!) planning and pre-recording shows in advance means a song that pops into my head on Thursday has already missed the cutoff for the following Sunday night's program. I'm not really kvetching as much as I may seem to be–I think our quarantine shows manage to be on the same giddy level as our live-in-the-studio shows–but I miss that last-minute maneuverability, that spark of spontaneity. And as the show concludes, whether we're at home or in the studio, you can bet that Dana and I always wanted to squeeze in a couple more tunes. 

Ah, but look at all we did manage to squeeze in this week! Our Sunday night extravaganza found the right amount of minutes to accommodate terrific new music from The Corner Laughers, Diamond Hands, The Bookends, The Gold Needles, and Richard Turgeon, an eight-song tribute to tribute albums, a Fountains of Wayne classic that (believe it or not!) I don't think we've ever played before, a track from the rarely-heard 1972 Dave Clark And Friends album, The Hollies singing "Look Through Any Window" in French, yet another cut from The Monkees' exquisite new live album, The Four Tops, Holly Golightly, The Ramones, The Jam, The Jive Five, The Donnas, Michael Penn, Johnathan Pushkar, The Beatles, Squeeze, Sweet, Crowded House, The Animals, The English Beat, The Clash, and Cockeyed Ghost. We proclaimed "No Promise" by The Flashcubes as The Greatest Record Ever Made! An infinite number of songs can each be THE greatest record ever made, as long as they take turns. If only we had an infinite amount of hours to give each of them its own infinite turn.
We played music. We wanted to play more music, but we ran out of time. There's always next week. This is what rock 'n' roll radio sounded like on a Sunday night in Syracuse this week.
This Is Rock 'n' Roll Radio with Dana & Carl airs Sunday nights from 9 to Midnight Eastern, on the air in Syracuse at SPARK! WSPJ 103.3 and 93.7 FM, and on the web at http://sparksyracuse.org/ You can read all about this show's long and weird history here: Boppin' The Whole Friggin' Planet (The History Of THIS IS ROCK 'N' ROLL RADIO). TAX DEDUCTIBLE DONATIONS are always welcome.

The many fine This Is Rock 'n' Roll Radio compilation albums are still available, each full of that rockin' pop sound you crave. A portion of all sales benefit our perpetually cash-strapped community radio project:
PS: SEND MONEY!!!! We need tech upgrades like Elvis needs boats. Spark Syracuse is supported by listeners like you. Tax-deductible donations are welcome at 
http://sparksyracuse.org/support/
You can follow Carl's daily blog Boppin' (Like The Hip Folks Do) at 
https://carlcafarelli.blogspot.com/

Hey, Carl's writin' a book! The Greatest Record Ever Made! (Volume 1) will contain 134 essays about 134 songs, each one of 'em THE greatest record ever made. An infinite number of songs can each be the greatest record ever made, as long as they take turns. Updated initial information can be seen here.
TIRnRR # 1023: 5/3/2020
TIRnRR FRESH SPINS! Tracks we think we ain't played before are listed in bold.

THE RAMONES: Do You Remember Rock 'n' Roll Radio (Rhino, End Of The Century)
—
THE CORNER LAUGHERS: Sisters Of The Pollen (Big Stir, Temescal Telegraph)
THE BROTHERS STEVE: We Got The Hits (n/a, # 1)
THE PRIMITIVES: Crash (RCA, Lovely)
THE GOLD NEEDLES: Billy Liar (Jem, single)
THE GOLD NEEDLES: Counting The Days 
THE PALEY BROTHERS & THE RAMONES: Come On Let's Go (Big Beat, VA: Come On Let's Go!)
—
RICH FIRESTONE: If The Sun Doesn't Shine (thememusictribute.bandcamp.com, THE TM COLLECTIVE: Green Thoughts)
CHEWY MARBLE: The Things You Do (Parasol, VA: Shoe Fetish: A Tribute To Shoes)
BILL BERRY: 1-800-Colonoscopy (Kool Kat Musik, VA: For The Record–A Tribute To John Wicks)
MICHAEL CARPENTER: That's Alright By Me (Not Lame, VA: Full Circle: A Tribute To Gene Clark)
MICHAEL CARPENTER: Girlfriend (Futureman, VA: Altered Sweet)
MATERIAL ISSUE: Run To Me (eggBERT, VA: Melody Fair)
POP CO-OP: I'd Like That (Futureman, VA: Garden Of Earthly Delights)
THE LOUD FAMILY: We're For The Dark (Copper, VA: Come And Get It–A Tribute To Badfinger)
—
DIAMOND HANDS: Sleep Too Long (Kool Kat Musik, III)
THE BEATLES: Two Of Us (Apple, Let It Be…Naked)
THE JIVE FIVE: What Time Is It (Collectables, Their Greatest Hits)
LES HANDCLAPS: Je Pense Encore Á Toi (Handclaps, Sessions: Brooklyn)
MICHAEL PENN: No Myth (RCA, March)
COCKEYED GHOST: About Jill (Big Deal, Keep Yourself Amused)
—
THE FLASHCUBES: No Promise (Northside, Bright Lights)
THE MnMS: I'm Tired (Burger, Melts In Your Ears 1980-1981)
THE CORNER LAUGHERS: The Accepted Time (Big Stir, Temescal Telegraph)
HOLLY GOLIGHTLY: Sally Go Round The Roses (Damaged Goods, My First Holly Golightly Album)
THE ANIMALS: We Gotta Get Out Of This Place (Abkco, Retrospective)
SWEET: Fox On The Run (Capitol, The Best Of Sweet)
—
THE BOOKENDS: She's Got It (Jem, single)
THE ENGLISH BEAT: Too Nice To Talk To (Shout Factory, Keep The Beat)
THE FOUR TOPS: Standing In The Shadows Of Love (Motown, The Ultimate Collection)
THE JAM: The Modern World (Rhino, VA: DIY: The Modern World)
JOHNATHAN PUSHKAR: The Girl Next Door (Jem, Straighten Up)
THE JAM: The Eton Rifles (Polydor, Direction Reaction Creation)
—
THE MONKEES: Me & Magdalena (Rhino, The Mike & Micky Show)
CROWDED HOUSE: Don't Dream It's Over (Capitol, Crowded House)
MARYKATE O'NEIL: I'm Ready For My Luck To Turn Around (71, 1-800-Bankrupt)
THE RAMONES: Substitute (Captain Oi!, Acid Eaters)
THE RAMONES: Little Bit O' Soul (Rhino, Subterranean Jungle)
JUSTINE & THE UNCLEAN: Vengeance (Rum Bar, single)
—
RICHARD TURGEON: Still Not Ready To Die (richardturgeon.bandcamp.com, single)
DAVE EDMUNDS: Crawling From The Wreckage (Rhino, The Anthology)
DAVE DEE, DOZY, BEAKY, MICK & TICH: Hold Tight (Repertoire, Dave Dee, Dozy, Beaky, Mick & Tich)
THE EQUALS: Police On My Back (Ice, First Among Equals)
THEM: I Can Only Give You Everything (Deram, The Story Of Them Featuring Van Morrison)
THE CLASH: Train In Vain (Epic, Clash On Broadway)
—
DAVE CLARK & FRIENDS: If You've Got A Little Love To Give (Columbia, Dave Clark & Friends)
DR. FEELGOOD: I Don't Mind (Rhino, VA: Classic Punk)
FOUNTAINS OF WAYNE: Hackensack (S-Curve, Welcome Interstate Managers)
THE HOLLIES: Look Through Any Window [French lyric version] (EMI, Clarke, Hicks & Nash Years)
SQUEEZE: Mumbo Jumbo (A & M, East Side Story)
THE DONNAS: Dancing With Myself (Rykodisc, VA: Mean Girls OST)'
DEAN LANDEW: After Work (deanlandew.bandcamp.com)
THE ROLLING STONES: Get Off Of My Cloud (Abkco, December's Children [And Everybody's])