This Is Rock 'n' Roll Radio # 1022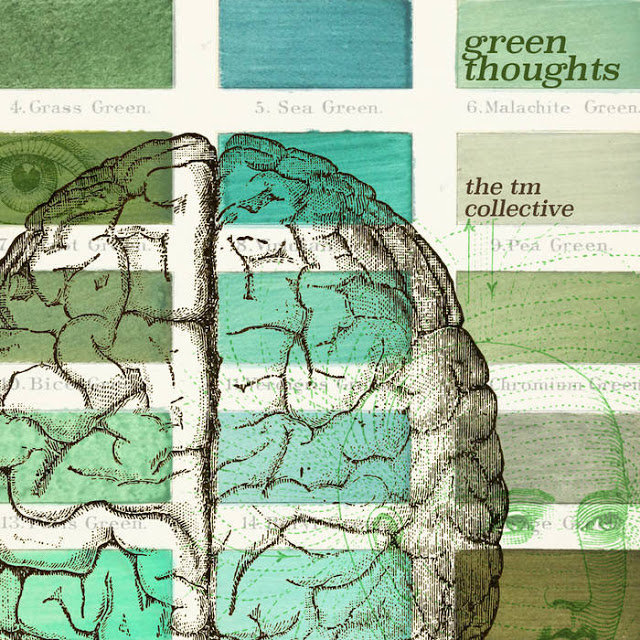 RADIO HELD HOSTAGE, DAY…ah, screw it, who's counting anymore? We're sorta getting the hang of this radio-from-remote-location gimmick, and this week's exercise in homemade broadcasting offers new music from Willie Wisely, Richard Turgeon, The False Positives, Justine's Black Threads, and Spygenius. We serve up a playful romp through decades of rockin' pop music, from early Bee Gees to classic O'Jays to current Pop Co-Op, we throw in a bunch of turn-it-UP! solicitations from The Kinks, The Yardbirds, The Muffs, Badfinger, The Wonders, Anny Celsi, The Jam, The Isley Brothers, The Bevis Frond, The Flatmates, KISS, Cotton Mather, Spandau Ballet, Led Zeppelin, Rockpile, and The Beatles, we listen back to pre-fame editions of Deep Purple (Episode Six) and Slade (The 'N Betweens), we continue our fannish devotion to the new live album by The Monkees, and we welcome Australian pop gods Ol' 55 to our little Play-Tone Galaxy o' Stars. All this from home? Well…what else do we have to do?

A special shout out this week to our friend and longtime TIRnRR supporter Rich Firestone, host of the über-swell Radio Deer Camp, airing Sundays from 5 to 7 pm Eastern right here on SPARK! Reechie, of course, was the lead singer of the legendary, almost mythic combo The Tweakers, whose only known release to date was "Super Secret Mystery Track" on the bonus disc originally offered with This Is Rock 'n' Roll Radio, Volume 3 (and still available digitally here). With The Tweakers still ensnared in a Sargasso Sea of legal complications and conflicting afternoon tea appointments, our little Richard finally goes paradin' into his long-overdue solo debut with "If The Sun Doesn't Shine," a track on The TM Collective's recent fab tribute to The Smithereens' Green Thoughts album. It's über-swell too, and you should probably oughtta get it. 

And another special shout-out to all of you out there. As we return to re-organizing our CDs and binge-watching Bunheads, we're grateful to you and yours for giving us a listen each week. From our sequestered locations to yours, this is what rock 'n' roll radio sounded like on a Sunday night in Syracuse this week.
This Is Rock 'n' Roll Radio with Dana & Carl airs Sunday nights from 9 to Midnight Eastern, on the air in Syracuse at SPARK! WSPJ 103.3 and 93.7 FM, and on the web at http://sparksyracuse.org/ You can read all about this show's long and weird history here: Boppin' The Whole Friggin' Planet (The History Of THIS IS ROCK 'N' ROLL RADIO). TAX DEDUCTIBLE DONATIONS are always welcome.

The many fine This Is Rock 'n' Roll Radio compilation albums are still available, each full of that rockin' pop sound you crave. A portion of all sales benefit our perpetually cash-strapped community radio project:
PS: SEND MONEY!!!! We need tech upgrades like Elvis needs boats. Spark Syracuse is supported by listeners like you. Tax-deductible donations are welcome at 
http://sparksyracuse.org/support/
You can follow Carl's daily blog Boppin' (Like The Hip Folks Do) at 
https://carlcafarelli.blogspot.com/

Hey, Carl's writin' a book! The Greatest Record Ever Made! (Volume 1) will contain 134 essays about 134 songs, each one of 'em THE greatest record ever made. An infinite number of songs can each be the greatest record ever made, as long as they take turns. Updated initial information can be seen here.
TIRnRR # 1022: 4/26/2020
TIRnRR FRESH SPINS! Tracks we think we ain't played before are listed in bold.

THE RAMONES: Do You Remember Rock 'n' Roll Radio (Rhino, End Of The Century)
—
THE O'JAYS: Love Train (Epic, Love Train)
THE BEE GEES: I Am The World (Festival, Brilliant From Birth)
RICH FIRESTONE: If The Sun Doesn't Shine (thememusictribute.bandcamp.com, THE TM COLLECTIVE: Green Thoughts)
THE ZOMBIES: Indication (Big Beat, Zombie Heaven)
OL' 55: Stay (While The Night Is Young) (Festival, Time To Rock 'n' Roll)
THE MOVE: Disturbance (Westside, Movements)
—
WILLIE WISELY: Cut Your Groove (Kool Kat Musik, Face The Sun)
ANY TROUBLE: Playing Bogart (Stiff, Where Are All The Nice Girls?)
JUSTINE & THE UNCLEAN: Vengeance (Rum Bar, single)
THE JAM: Beat Surrender (Polydor, Direction Reaction Creation)
MARYKATE O'NEIL: I'm Ready For My Luck To Turn Around (71, 1-800-Bankrupt)
THE LA'S: Timeless Melody (Go! London, The La's)
—
JUSTINE'S BLACK THREADS: Needles And Pins (Rum Bar, Cheap Vacation)
EPISODE SIX: My Little Red Book (Castle, The Roots Of Deep Purple: The Complete Episode Six)
LOVE: 7 And 7 Is (Rhino, Love Story 1966-1972)
THE YARDBIRDS: Stroll On (Rhino, Ultimate!)
SPANDAU BALLET: To Cut A Long Story Short (Parlophone, Gold)
SUNFLOWERS: Twenty-Fifteen (Cherry Red, VA: C90)
—
SPYGENIUS: Spite (Big Stir, single)
THE FLATMATES: I Could Be In Heaven (Cherry Red, Potpourri)
THE FALSE POSITIVES: Feel The Spring Sun (thefalsepositives.bandcamp.com)
MAKIN' TIME: Feels Like It's Love (RPM, Rhythm!)
THE MONKEES: The Door Into Summer (Rhino, The Mike & Micky Show)
SILENCE: Hey, You Lolita (Market Square, VA: Pierre's Plastic Dream)
—
ANNY CELSI: Sideways Rain (Ragazza, Kaleidoscope Heart: 12 Golden Greats)
THE BEVIS FROND: Lights Are Changing (Rhino, VA: Children Of Nuggets)
POP CO-OP: No Man's Land (Futureman, Factory Settings)
GEORGE HARRISON: You (Apple, Extra Texture [Read All About It])
THE WONDERS: That Thing You Do! (Play-Tone, VA: That Thing You Do! OST)
JOHN LENNON: Watching The Wheels (Capitol, The John Lennon Collection)
—
RICHARD TURGEON: 22 (richardturgeon.bandcamp.com)
MONTGOMERY CLIFT: Lovesville USA (Cherry Red, VA: C90)
THE PRETTY THINGS: Midnight To Six Man (Fontana, Get A Buzz)
THE 'N BETWEENS: Girl Child, I Am An Evil Witchman (Grapefruit, VA: A Slight Disturbance In My Mind)
LED ZEPPELIN: Communication Breakdown (Atlantic, Led Zeppelin)
MIRAGE: Tomorrow Never Knows (Grapefruit, VA: A Slight Disturbance In My Mind)
—
THE KENNEDYS: Safe Until Tomorrow (Kennedys LLC, Safe Until Tomorrow)
THE MUFFS: On My Own (Omnivore, No Holiday)
DOLPH CHANEY: It's OK (Big Stir, Rebuilding Permit)
THE FINGERS: I Go To Sleep (Tenth Planet, Nice: An Anthology Of Peter Eden Productions)
THE KINKS: See My Friends (Sanctuary, The Ultimate Collection)
THE FLIES: I'm Not Your Stepping Stone [demo] (Grapefruit, VA: A Slight Disturbance In My Mind)
—
ROCKPILE: Teacher Teacher (Columbia, Seconds Of Pleasure)
ARTHUR BROWN: Don't Tell Me (Castle, Fire!)
THE ISLEY BROTHERS: It's Your Thing (Epic, The Essential Isley Brothers)
THE IVY LEAGUE: My World Fell Down (Castle, Major League)
BADFINGER: Baby Blue (Apple, Straight Up)
THE BENT BACKED TULIPS: Sweet Young Thing (eggBERET, Looking Through…)
COTTON MATHER: The Book Of Too Late Changes (Star Apple Kingdom, Death Of The Cool)
THE ARGONAUTS: Ten Feet Tall (Acid Jazz, VA: Sugarlumps)
KISS: Shout It Out Loud (Mercury, Destroyer)
THE BEATLES: I Should Have Known Better (Apple, A Hard Day's Night)