This Is Rock 'n' Roll Radio: Isolation Edition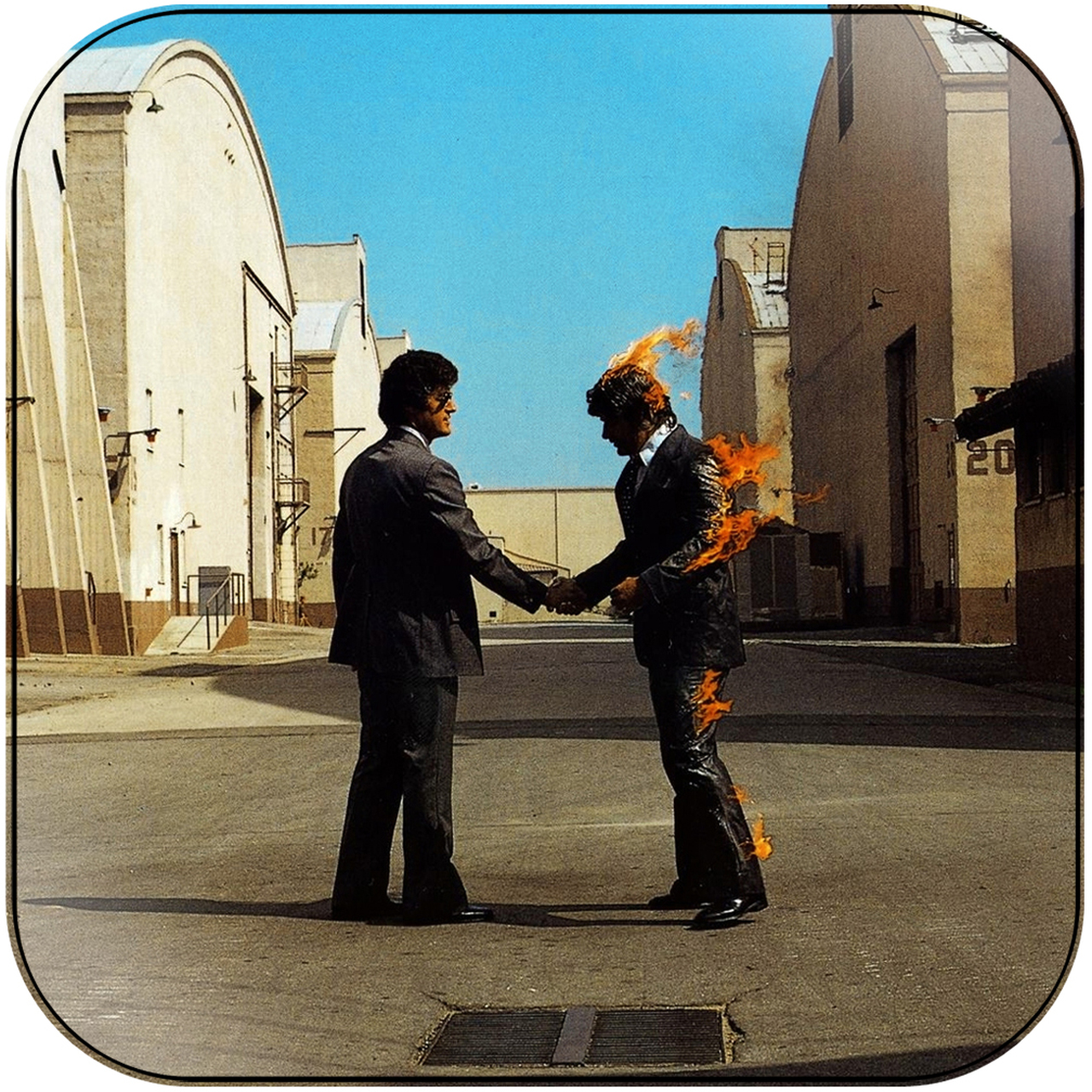 We couldn't do a radio show this week. But I wanted to compile a playlist for isolation.

I didn't want it to be literal, to string together a bunch of songs with titles like "Don't Stand So Close To Me" or "U Can't Touch This." I wanted a song cycle to convey the feelings some of us may have in this weird time, to capture the undefined vibe of this emotional mix, the aches of loneliness, anxiety, depression, alienation, doubt, confusion, the heavy weight of dread and uncertainty. I also wanted to look toward the hope of deliverance. I wanted a sense of catharsis for all that we may be going through, a musical security blanket to comfort us as we confront our worry and fear. I wanted some music to make me feel better.

I used love songs. I used break-up songs. I used songs of loss and regret, and I used songs that behold the horizon and swear by all that's holy that there are better days ahead. We'll get there. Let the music play. We'll get there when we can.

Barring pandemics, This Is Rock 'n' Roll Radio with Dana & Carl–y'know, the real one–plays Sunday nights from 9 to Midnight Eastern, on the air in Syracuse on The Spark WSPJ-LP 103.3 and 93.7 FM, and on the web at http://sparksyracuse.org/ You can read about our history here. TAX DEDUCTIBLE DONATIONS are always welcome.

The many fine This Is Rock 'n' Roll Radio compilation albums are still available, each full of that rockin' pop sound you crave. A portion of all sales benefit our perpetually cash-strapped community radio project:
PS: SEND MONEY!!!! We need tech upgrades like Elvis needs boats. Spark Syracuse is supported by listeners like you. Tax-deductible donations are welcome at 
http://sparksyracuse.org/support/
You can follow Carl's daily blog Boppin' (Like The Hip Folks Do) at 
https://carlcafarelli.blogspot.com/

Hey, Carl's writin' a book! The Greatest Record Ever Made! (Volume 1) will contain 124 essays about 124 songs, each one of 'em THE greatest record ever made. An infinite number of songs can each be the greatest record ever made, as long as they take turns. Updated initial information can be seen here.
FAKE THIS IS ROCK 'N' ROLL RADIO PLAYLIST: Isolation Edition

THE GO-GO'S: Vacation (IRS, Vacation)
THE RAMONES: Don't Come Close (Rhino, Road To Ruin)
PINK FLOYD: Wish You Were Here (Capitol, Wish You Were Here)
THE FLAMIN' GROOVIES: I'll Cry Alone (Grown Up Wrong, Between The Lines)
UTOPIA: Alone (Rhino, Deface The Music)
NEIL DIAMOND: Solitary Man (Columbia, Classics–The Early Years)
—
TALKING HEADS: Life During Wartime (Sire, Fear Of Music)
GARY NUMAN & TUBEWAY ARMY: Are Friends Electric? (Atco, Replicas)
THE KINKS: I'm On An Island (Essential, The Kink Kontroversy)
THE BEACH BOYS: In My Room (Capitol, Surfer Girl)
ROXY MUSIC: Dance Away (Atco, Manifesto)
OTIS REDDING: (Sittin' On) The Dock Of The Bay (Rhino, Otis!)
—
JOAN ARMATRADING: Me Myself I (A & M, Greatest Hits)
GENE PITNEY: I'm Gonna Be Strong (One Way, Anthology)
THE SAINTS: (I'm) Stranded (Triple X, [I'm] Stranded)
GEORGE JONES: You're Still On My Mind (Mercury, The Best Of George Jones Vol. 1: Hardcore Hony Tonk)
UB40: Red Red Wine (Virgin, Labour Of Love)
THE BYRDS: Here Without You (Columbia, Mr. Tambourine Man)
—
BILL LLOYD: The World Is A Different Place Without You (New Boss Sounds, Back To Even)
THE MONKEES: Me & Magdalena (Rhino, Good Times!)
MR. ENCRYPTO: The Last Time [a cappella) (unreleased mix)
ROY ORBISON: Only The Lonely (Orbison, The Very Best Of Roy Orbison)
THE MUFFS: On My Own (Omnivore, No Holiday)
ANNY CELSI: Sideways Rain (Ragazza, Kaleidoscope Heart: 12 Golden Hits)
—
THE VERTEBRATS: Left In The Dark (Parasol, A Thousand Day Dream)
DAVID JOHANSEN: Frenchette (Razor & Tie, David Johansen)
THE BEATLES: For No One (Apple, Revolver)
THE BEE GEES: I Can't See Nobody (Polydor, Bee Gees' 1st)
THE SMITHEREENS: Cigarette (Capitol, Especially For You)
THE SPINNERS: My Whole World Ended (The Moment You Left Me) (Motown, The Best Of The Spinners)
—
THE HOLLIES: So Lonely (EMI, Clarke, Hicks & Nash Years)
ARTFUL DODGER: It's Over (Real Gone Music, The Complete Columbia Recordings)
POP CO-OP: You Don't Love Me Anymore (Kool Kat Musik, VA: This Is Rock 'n' Roll Radio, Volume 4)
TRANSLATOR: Everywhere That I'm Not (Columbia, Everywhere That We Were)
NAZARETH: Love Hurts (A & M, Classics Volume 16)
TOM PETTY & THE HEARTBREAKERS: Refugee (MCA, Anthology)
—
MARYKATE O'NEIL: I'm Ready For My Luck To Turn Around (71, 1 800-Bankrupt)
THE FOUR TOPS: Reach Out I'll Be There (Motown, The Ultimate Collection)
PAUL McCARTNEY: Hope Of Deliverance (Capitol, Off The Ground)
SUSAN COWSILL: River Of Love (Threadhead, Lighthouse)
20/20: Song Of The Universe (Big Deal, VA: Yellow Pills Vol. 1)
THE KENNEDYS: Safe Until Tomorrow (The Kennedys, Safe Until Tomorrow)
—
FIRST AID KIT: America (Columbia, America)
JOHNNY NASH: I Can See Clearly Now (Epic, single)
THE WHO: Won't Get Fooled Again (MCA, Who's Next)
BIG STAR: The Ballad Of El Goodo (Ardent, # 1 Record/Radio City)
SLY AND THE FAMILY STONE: Everybody Is A Star (Epic, Greatest Hits)
SIMPLE MINDS: Don't You (Forget About Me) (Virgin, Glittering Prize 81/92)
THE JACKSON FIVE: I'll Be There (Motown, Greatest Hits)
THE BARRACUDAS: Somewhere Outside (Voxx, Drop Out With The Barracudas)
THE PANDORAS: It's About Time (Voxx, It's About Time)
BEN E. KING: Stand By Me (Rhino, Stand By Me)
THE SHADOWS: Wonderful Land (Scamp, Shadows Are Go!)