This Is Rock 'n' Roll Radio # 1012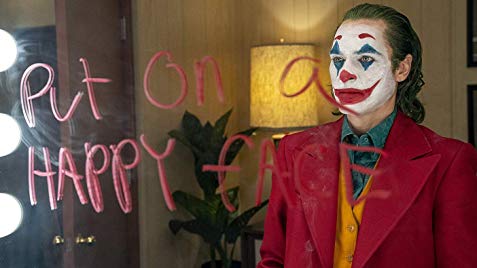 The GRAMMY Awards. The Super Bowl. The Oscars.

This makes the third consecutive week that This Is Rock 'n' Roll Radio has served as counter-programming to big events at the epicenter of popular culture. And that's okay. An individual's interest in each of these can vary, and we're here nonetheless doing whatever it is that we do. I recorded the GRAMMYs and the Super Bowl to watch after the fact, and I enjoyed parts of each.

I'm generally less interested in the Oscars, but I'm recording that, too. Maybe I'll like some of it. I'm not a movie buff, and there are many years when I don't see any of the films nominated as Best Picture. This year, I saw two of them: Little Women and Once Upon A Time In…Hollywood. I also saw Best Supporting Actor nominee Tom Hanks in A Beautiful Day In The Neighborhood, Best Actress nominee Renee Zellweger in Judy, and Best Animated Feature nominee Toy Story 4, plus Frozen 2, which gave us Idina Menzel's nominated Best Original Song "Into The Unknown." If the Marvel Comics movies I tend to adore aren't represented at the Oscars–and I'm not suggesting they oughtta be–there's still a wealth of flicks out there for all to appreciate as they see fit.

So, what the hell…I'll watch the Oscars this year. Idina Menzel's gonna perform, and one hopes that Travolta won't screw up her name again. But I'll watch the Oscars later. Right now, we've got a show to do.

And it's a show with both sides of our pal Ken Sharp's new single, benefiting The Davy Jones Equine Memorial Foundation. Ken's taken two songs associated with our late Davy Jones–Davy's solo "Girl" (as heard on The Brady Bunch), and The Monkees' "Hold On Girl"–and done 'em up all nice 'n' poppy with typical Ken Sharp aplomb. We hear tell there's a 45 release, and the digital tracks are available right now at kensharp.bandcamp.com. Go! BUY! With red maracas in hand, it's what Davy would want you to do.

Also new this week: a fresh gem from Syracuse's Only!, The Penetrators! New music from West Coast Music Club! A new Kool Kat Musik release from Jordan Jones! All this, and more bonus goodies than you can find in the most deluxe director's cut. Rosebud. The stuff dreams are made of. We're gonna need a bigger boat. We remain, as always, ready for our close-up. This is what rock 'n' roll radio sounded like on a Sunday night in Syracuse this week.
This Is Rock 'n' Roll Radio with Dana & Carl airs Sunday nights from 9 to Midnight Eastern, on the air in Syracuse at SPARK! WSPJ 103.3 and 93.7 FM, and on the web at http://sparksyracuse.org/ You can read about our history here. TAX DEDUCTIBLE DONATIONS are always welcome.

The many fine This Is Rock 'n' Roll Radio compilation albums are still available, each full of that rockin' pop sound you crave. A portion of all sales benefit our perpetually cash-strapped community radio project:
PS: SEND MONEY!!!! We need tech upgrades like Elvis needs boats. Spark Syracuse is supported by listeners like you. Tax-deductible donations are welcome at 
http://sparksyracuse.org/support/
You can follow Carl's daily blog Boppin' (Like The Hip Folks Do) at 
https://carlcafarelli.blogspot.com/

Hey, Carl's writin' a book! The Greatest Record Ever Made! (Volume 1) will contain 127 essays about 127 songs, each one of 'em THE greatest record ever made. An infinite number of songs can each be the greatest record ever made, as long as they take turns. Updated initial information can be seen here.

TIRnRR # 1012: 2/9/2020
This Is Rock 'n' Roll Radio FRESH SPINS! (tracks we think we ain't played before) are listed in bold

THE RAMONES: Do You Remember Rock 'n' Roll Radio? (Rhino, End Of The Century)
—
KEN SHARP: Forget That Girl (kensharp.bandcamp.com, single) 
SEAWEED: Go Your Own way (Chaos, single)
CHUCK BERRY: All Aboard (Geffen, Blues)
THE BEATLES: All My Loving [live on The Ed Sullivan Show] (Apple, Anthology 1)
THE MUFFS: On My Own (Omnivore, No Holiday)
THE ROLLING STONES: (I Can't Get No) Satisfaction (London Calling, The Complete British Radio Broadcasts 1963-1965)
—
THE PENETRATORS: Bummertime (Nervous Breakdown, VA: Deadly Song Book)
GANG OF FOUR: We Live As We Dream, Alone (V2, Return The Gift)
MERLE HAGGARD: Mama Tried (Capitol, Hag)
THE BEATLES: Yes It Is (Capitol, single)
THE BANGLES: Tell Me (Columbia, All Over The Place)
THE WHO: I Can't Explain (MCA, My Generation)
—
DOUG DEREK & THE HOAX: Bobby's Gotta Get Back To Boston [1981 version] (Kool Kat Musik, Who The Hell Is Doug Derek?)
LYRES: Help You, Ann (Matador, On Fyre)
THE SUPREMES: You Keep Me Hangin' On (Motown, DIANA ROSS & THE SUPREMES: The Ultimate Collection)
THE YARDBIRDS: Train Kept A-Rollin' (Rhino, Ultimate!)
THE BAY CITY ROLLERS: Sweet Virginia (7T's, It's A Game)
PERE UBU: The Modern Dance (Soul Jazz, VA: Punk 45, Vol. 1)
—
THE ARMOIRES: Pushing Forty (Big Stir, single)
HARMONIC DIRT: Maybe (harmonicdirt.com. Anthracite)
TRINI LOPEZ: If I Had A Hammer (Reprise, Trini Lopez At PJ's)
LES HANDCLAPS: Trop Tard (Handclaps, Sessions: Brooklyn)
TOOTS & THE MAYTALS: Pressure Drop (Island, Time Tough)
ELVIS COSTELLO & THE ATTRACTIONS: (I Don't Want To Go To) Chelsea (Rhino, The Very Best Of Elvis Costello)
—
WEST COAST MUSIC CLUB: All That I Wanted (westcoastmusicclub.bandcamp.com)
CHELSEA: Street Fighting Man (Jungle, Rocks Off)
THE ISLEY BROTHERS: Sunshine (Go Away Today) (T-Neck, 3 + 3)
INTERPOL: PDA (Matador, Turn On The Bright Lights)
THE WEEKLINGS: In The Moment (Jem, 3)
THE GO-BETWEENS: Bye Bye Pride (Beggars Banquet, Bellavista Terrace)
—
KEN SHARP: Girl (kensharp.bandcamp.com, single)
THE BEATLES: Girl (Capitol, Rubber Soul)
THE BEACH BOYS: That's Why God Made The Radio (Capitol, That's Why God Made The Radio)
HAPPY HATE-ME-NOTS: Salt, Sour & Brighton (Feel, VA: Tales From The Australian Underground Vol. 2)
SEX CLARK FIVE: Danielle (Records To Russia, Orange Album)
MARY LOU LORD: Right On 'Til Dawn (Rubric, Speeding Motorcycle)
—
JORDAN JONES: Wrote You A Song For Me (Kool Kat Musik, Jordan Jones)
HOLLY GOLIGHTLY: No Big Thing (Damaged Goods, Singles Round Up)
THE ANIMALS: Inside–Looking Out (Abkco, Retrospective)
THE BONZO DOG DOO DAH BAND: Cool Britannia (BGO, Gorilla)
MARYKATE O'NEIL: I'm Ready For My Luck To Turn Around (71, 1-800-Bankrupt)
THE ZOMBIES: Care Of Cell 44 (Varese Sarabande, Odessey And Oracle)
—
THE REAL IMPOSSIBLES: Talkin' Bout You (Rum Bar, It's About Time)
THE VERNONS GIRLS: Lover Please (Ace, VA: She Came From Liverpool!)
RAY PAUL: The Sun Sets Over London Town (Kool Kat Musik, VA: For The Record–A Tribute To John Wicks)
THE KINKS: I Gotta Move (Essential, Kinks)
THE MONKEES: You Just May Be The One (Rhino, Headquarters)
BIG STAR: September Gurls (Ardent, # 1 Record/Radio City)
THE FORTY NINETEENS: Tell Me (Big Stir, single)
BADFINGER: No Matter What (Apple, No Dice)
THE RAMONES: I Don't Wanna Walk Around With You (Rhino, Ramones)
THE BEATLES: You Know My Name (Look Up The Number) (Capitol, single)
EDDIE COCHRAN: Guybo (Moochin' About, VA: The Greatest Instrumentals 1934-1962)