This Is Rock 'n' Roll Radio # 1008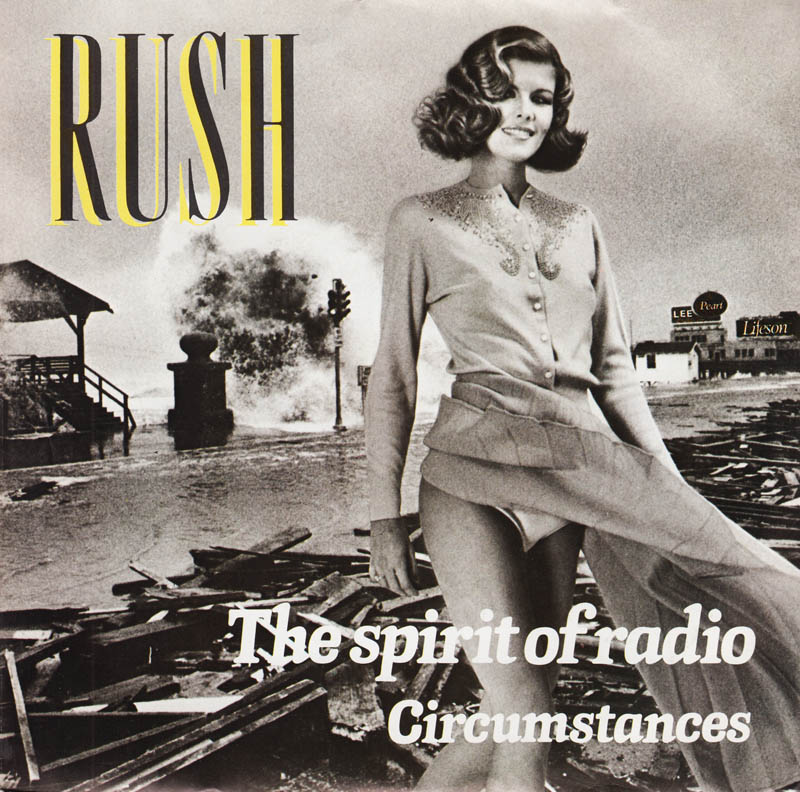 In the early '80s, I had a friend named Kevin. Kevin was a little bit younger than me, in his late teens when I was already in my early twenties. We worked together at McDonald's of Brockport, where I was putting my minty-fresh Bachelor of Arts degree in English to the best use I could imagine. It was…actually, it was a good time. I was young, in love, and learning how to make my way. Also learning how to make Egg McMuffins. Some of my memories of that time of my life retain a glow bright enough to scatter the shadows, at least sometimes.

Decades have passed. I remember the camaraderie of Kevin, me, and another friend and co-worker, Jeff, trading puns as we seared burger patties to the grill, singing TV theme songs as we assembled Quarter Pounders. Outside of work, we occasionally gathered to party, and to listen to music. Our tastes could be disparate, but there was overlap, and there was respect. Jeff played guitar, and he liked Nugent. I played absolutely nothing, and I liked The Ramones. Kevin? Kevin was a drummer.

And Kevin's favorite band was Rush.

I was never all that much of a Rush fan. I liked a song called "Circumstances," and I liked it a lot, but my interest in Rush never really grew beyond that. But as news hit this week that Rush's drummer Neil Peart had died, my memory cast its way back. I thought of a few people from my past and my present, all Rush fans, from a girl I knew in college to my friend Ronnie Dark of The Wax Museum with Ronnie Dark over on WVOA.

And, of course, I thought of Kevin.

Kevin is no longer with us, either. He passed not that long ago, far too young. I hadn't spoken with him since those Brockport days. But I remember. I'll always remember, for as long as I have memory. I'll remember happier days and troubled days alike, but right now, I'll remember that glow: of friends and co-workers laughing and joking, being young, being alive, and listening to music. Growing up. The music playing still.

This week's show offered fantastic new music from The Weeklings, Rob Martinez, and Emperor Penguin, an assortment of delights from the present and the past, and a spin of a great song called "Circumstances," featuring my friend Kevin's favorite drummer, Neil Peart. Laughed at by time, tricked by circumstances. The rush remains. This is what rock 'n' roll radio sounded like on a Sunday night in Syracuse.
Rest in peace, Mr. Peart; please tell Kevin that Carl said hi. 
This Is Rock 'n' Roll Radio with Dana & Carl, Sunday nights from 9 to Midnight Eastern, on the air in Syracuse on SPARK! WSPJ-LP 103.3 and 93.7 FM, and on the web at http://sparksyracuse.org/ TAX DEDUCTIBLE DONATIONS are always welcome.

(For those interested in a deeper dive into our back story, I have written a lengthy history of TIRnRR, which I invite you to read at my blog: BOPPIN' THE WHOLE FRIGGIN' PLANET (The History Of THIS IS ROCK 'N' ROLL RADIO)
Fans of pop music will want to check out Waterloo Sunset–Benefit For This Is Rock 'n' Roll Radio, a new pop compilation benefiting SPARK! Syracuse, the home of This Is Rock 'n' Roll Radio with Dana & Carl. TIR'N'RR Allstars–Steve Stoeckel, Bruce Gordon, Joel Tinnel, Stacy Carson, Eytan Mirsky, Teresa Cowles, Dan Pavelich, Irene Peña, Keith Klingensmith, and Rich Firestone–offer a fantastic new version of The Kinks' classic "Waterloo Sunset." That's supplemented by eleven more tracks (plus a hidden bonus track), including previously-unreleased gems from The Click Beetles, Eytan Mirsky, Pop Co-Op, Irene Peña, Michael Slawter (covering The Posies), and The Anderson Council (covering XTC), a new remix of "Infinite Soul" by The Grip Weeds, and familiar TIRnRR Fave Raves by Vegas With Randolph, Gretchen's Wheel, The Armoires, and Pacific Soul Ltd. Oh, and that mystery bonus track? It's exquisite. You need this. You're buying the digital download from Futureman and/or the CD from Kool Kat Musik.

(AND you can still get our previous compilation This Is Rock 'n' Roll Radio, Volume 4 on CD from Kool Kat Musik and as a download from Futureman. We live in a world of plenty!)

PS: SEND MONEY!!!! We need tech upgrades like Elvis needs boats. Spark Syracuse is supported by listeners like you. Tax-deductible donations are welcome at 
http://sparksyracuse.org/support/
You can follow Carl's daily blog Boppin' (Like The Hip Folks Do) at 
https://carlcafarelli.blogspot.com/

Hey, Carl's writin' a book! The Greatest Record Ever Made! (Volume 1) will contain 100 essays (and then some) about 100 songs (plus bonus tracks!), each one of 'em THE greatest record ever made. An infinite number of songs can each be the greatest record ever made, as long as they take turns. Updated initial information can be seen here.

TIRnRR # 1008: 1/12/2020
This Is Rock 'n' Roll Radio FRESH SPINS! (tracks we think we ain't played before) are listed in bold

THE RAMONES: Do You Remember Rock 'n' Roll Radio? (Rhino, End Of The Century)
—
THE WEEKLINGS: Change Your Mind (Jem, 3)
JEANNIE & THE BIG GUYS: I Want You (Ace, VA; She Came From Liverpool!)
EURYTHMICS: Would I Lie To You (Arista, Greatest Hits)
JIMMY NATIONS COMBO: New City Rock (Rubric, VA: 01)
RUSH: Circumstances (Mercury, Hemispheres)
THE RAGING TEENS: Stayed Out Late Again (Rubric, VA: 01)
—
RUSH: Need Some Love (Mercury, Rush)
MARY LOU LORD: Right On 'Till Dawn (Rubric, Speeding Motorcycle)
BONEY M: Painter Man (BMG, The Greatest Hits)
LES HANDCLAPS: Cacti Are Delicious Fruit (n/a, Ouh Ouh Ah!)
THE LONG RYDERS: Lights Of Downtown (Mercury, The Long Ryders Anthology)
THE VASELINES: Molly's Lips (Sub Pop, Enter The Vaselines)
—
EMPEROR PENGUIN: You'll Be The Death Of Me (Kool Kat Musik, Soak Up The Gravy)
DUSTY SPRINGFIELD: Heartbeat (Ace, VA: Live It Up!)
THE PARTRIDGE FAMILY: Somebody Wants To Love You (Razor & Tie, The Partridge Family Album)
LED ZEPPELIN: D'yer Maker (Atlantic, Houses Of The Holy)
THE GRIP WEEDS: Give Me Some Of Your Ways [loud version] (Ground Up, Giant On The Beach)
POP CO-OP: If Everything Was Easy (Silent Bugler, Four State Solution)
—
SAM PHILLIPS: Baby I Can't Please You (Virgin, Martinis & Bikinis)
THE VERNONS GIRLS: Lover Please (Ace, VA: She Came From Liverpool!)
THE DODGERS: Don't Know What You're Doing (Island, single)
HOLLY GOLIGHTLY: Want No Other (Damaged Goods, Serial Girlfriend)
CHUCK BERRY: Back To Memphis (Mercury, Chuck Berry In Memphis)
THE WHO: I'm The Face (MCA, Odds & Sods)
—
ROB MARTINEZ: All I Ever Wanted (Karma Frog, Maybe Miss America)
VAN LENTON: You Don't Care (Ace, VA: Shel's Girls)
RONNIE DARK: Love Will Break Your Heart (3 Records, Sky)
THE ORCHIDS: Oo-Chang-A-Lang (Ace, VA: Shel's Girls)
THE KINKS: See My Friends (Sanctuary, The Ultimate Collection)
THE JAGS: I Never Was A Beach Boy (Cherry Red, VA: Harmony In My Head)
—
GREEN: She's Not A Little Girl (Gang Green, Green)
THE WAY OUT: Do I Have To Be Here? (RPM, VA: Another Splash Of Colour)
TOOTS & THE MAYTALS: Reggae Got Soul (Island, Time Tough)
X-RAY SPEX: The Day The World Turned Day-Glo [rough mix] (Sanctuary, Germfree Adolescents)
GUADALCANAL DIARY: Litany (Life Goes On) (Elektra, 2 x 4)
BASH & POP: Anything Could Happen (Fat Possum, Anything Could Happen)
—
ANTON BARBEAU: Jingle Jangle (Big Stir, Kenny Vs. Thrust)
THE TROGGS: Jingle Jangle (Fontana, Archeology)
THE MUFFS: On My Own (Omnivore, No Holiday)
PERE UBU: The Modern Dance (Soul Jazz, VA: Punk 45, Vol. 1)
P. P. ARNOLD: Angel Of The Morning (Sequel, The First Cut)
THE FLAMIN' GROOVIES: Dog Meat (Grown Up Wrong, Between The Lines)
—
THE RAMONES: Blitzkrieg Bop (Rhino, Ramones)
THE BEVIS FROND: Down In The Well (Reckless, A Gathering Of Fronds)
DEAN LANDEW: After Work (deanlandew.bandcamp.com)
BERYL MARSDEN: Everybody Loves A Lover (Ace, VA: She Came From Liverpool!)
THE BEACH BOYS: Good Timin' (Capitol, Good Vibrations)
THE VELVET UNDERGROUND: Sunday Morning (Polydor, Peel Slowly And See)
IRENE PEÑA: Own Sweet Time (Kool Kat Musik [CD]/Futureman [download], VA: Waterloo Sunset–Benefit For This Is Rock 'n' Roll Radio)
DAVID BOWIE: Andy Warhol (Virgin, Bowie At The Beeb)
EYTAN MIRSKY: This Year's Gonna Be Our Year (M-Squared, Year Of The Mouse)
BIG STAR: September Gurls (Ardent, # 1 Record/Radio City)
CHUCK BERRY: Berry Pickin' (Chess, After School Session)