This Is Rock 'n' Roll Radio # 1007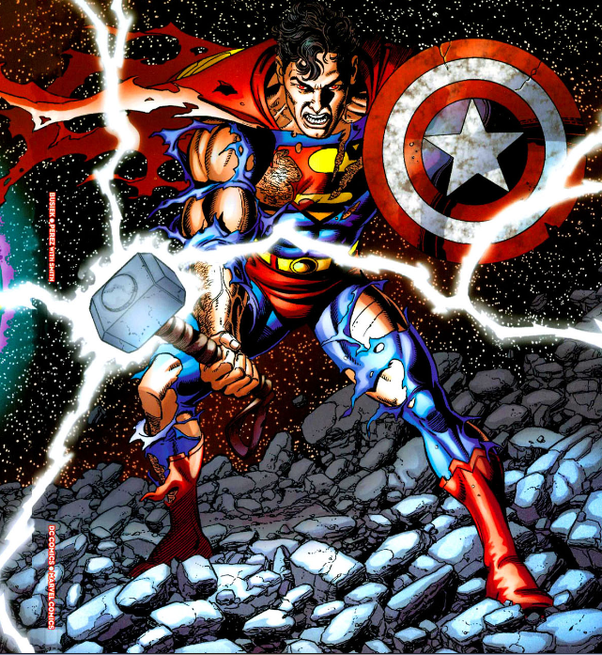 Another new year. 
Let's all just try not to screw this one up. 
This year's gonna be our year. This will be our year. What's so funny 'bout peace, love, and understanding?
We have a lot of work to do. Tonight, we play the music and we dance. Tomorrow? Tomorrow, we get back to work. This year's gonna be our year. It will. We can do this.
I hope.
This is what rock 'n' roll radio sounded like on a Sunday night in Syracuse at the start of a brand new year. 
Seriously. Don't screw this up.
This Is Rock 'n' Roll Radio with Dana & Carl, Sunday nights from 9 to Midnight Eastern, on the air in Syracuse on SPARK! WSPJ-LP 103.3 and 93.7 FM, and on the web at http://sparksyracuse.org/ TAX DEDUCTIBLE DONATIONS are always welcome.
(For those interested in a deeper dive into our back story, I have written a lengthy history of TIRnRR, which I invite you to read at my blog: BOPPIN' THE WHOLE FRIGGIN' PLANET (The History Of THIS IS ROCK 'N' ROLL RADIO)
Fans of pop music will want to check out Waterloo Sunset–Benefit For This Is Rock 'n' Roll Radio, a new pop compilation benefiting SPARK! Syracuse, the home of This Is Rock 'n' Roll Radio with Dana & Carl. TIR'N'RR Allstars–Steve Stoeckel, Bruce Gordon, Joel Tinnel, Stacy Carson, Eytan Mirsky, Teresa Cowles, Dan Pavelich, Irene Peña, Keith Klingensmith, and Rich Firestone–offer a fantastic new version of The Kinks' classic "Waterloo Sunset." That's supplemented by eleven more tracks (plus a hidden bonus track), including previously-unreleased gems from The Click Beetles, Eytan Mirsky, Pop Co-Op, Irene Peña, Michael Slawter (covering The Posies), and The Anderson Council (covering XTC), a new remix of "Infinite Soul" by The Grip Weeds, and familiar TIRnRR Fave Raves by Vegas With Randolph, Gretchen's Wheel, The Armoires, and Pacific Soul Ltd. Oh, and that mystery bonus track? It's exquisite. You need this. You're buying the digital download from Futureman and/or the CD from Kool Kat Musik.
(AND you can still get our previous compilation This Is Rock 'n' Roll Radio, Volume 4 on CD from Kool Kat Musik and as a download from Futureman. We live in a world of plenty!)
PS: SEND MONEY!!!! We need tech upgrades like Elvis needs boats. Spark Syracuse is supported by listeners like you. Tax-deductible donations are welcome at 
http://sparksyracuse.org/support/
You can follow Carl's daily blog Boppin' (Like The Hip Folks Do) at 
https://carlcafarelli.blogspot.com/
Hey, Carl's writin' a book! The Greatest Record Ever Made! (Volume 1) will contain 100 essays (and then some) about 100 songs (plus bonus tracks!), each one of 'em THE greatest record ever made. An infinite number of songs can each be the greatest record ever made, as long as they take turns. Updated initial information can be seen here.
TIRnRR # 1007: 1/5/2020
This Is Rock 'n' Roll Radio FRESH SPINS! (tracks we think we ain't played before) are listed in bold
THE RAMONES: Do You Remember Rock 'n' Roll Radio? (Rhino, End Of The Century)
—
EYTAN MIRSKY: This Year's Gonna Be Our Year (M-Squared, Year Of The Mouse)
THE ZOMBIES: This Will Be Our Year (Varese Sarabande, Odessey And Oracle)
ELVIS COSTELLO & THE ATTRACTIONS: (What's So Funny 'Bout) Peace, Love And Understanding (Rykodisc, Armed Forces)
THE WHO: My Generation (MCA, My Generation)
THE RUTLES: Number One (Rhino, The Rutles)
THE SEX PISTOLS: Holidays In The Sun (Warner Brothers, Never Mind The Bollocks Here's The Sex Pistols)
—
NEIL INNES: How Sweet To Be An Idiot (United Artists, How Sweet To Be An Idiot)
DR. FEELGOOD: I Don't Mind (Rhino, VA: Classic Punk)
BONEY M: My Friend Jack (BMG, The Greatest Hits)
THE GO: Meet Me At The Movies (Sub Pop, Whatcha Doin')
WAYLON JENNINGS: Are You Sure Hank Done It This Way (Legacy, VA: Outlaws & Armadillos)
THE GRAPES OF WRATH: Stay (Capitol, Now And Again)
—
KEN SHARP: Karen Love Me (ken-sharp.com, 1301 Highland Avenue)
BADFINGER: No Matter What (Apple, The Best Of Badfinger)
BLACK SABBATH: Paranoid (Warner Brothers, We Sold Our Soul For Rock 'n' Roll)
THE BEVIS FROND: Enjoy (Fire, We're Your Friends, Man)
THE ENGLISH BEAT: Can't Get Used To Losing You (Shout Factory, Keep The Beat)
TOOTS & THE MAYTALS: 54-46 That's My Number (Proper, VA: Deep Ska)
—
BLAINE CAMPBELL: Small Town Girl (blainecampbell.bandcamp.com, Under The Tidal Wave)
THE HAMMERSMITH GORILLAS: You Really Got Me (Soul Jazz, VA: Punk 45)
THE KINKS: No More Looking Back (Velvel, Schoolboys In Disgrace)
THE COUNT BISHOPS: Ain't Got You (Soul Jazz, VA: Punk 45)
THE MnMs: My Boyfriend's Back (Burger, Melts In Your Ears 1980-1981)
ROB JO STAR BAND: Acid Revolution (Soul Jazz, VA: Punk 45)
—
THE GRIP WEEDS: Give Me Some Of Your Ways [loud version] (Ground Up, Giant On The Beach)
BASH & POP: Anything Could Happen (Fat Possum, Anything Could Happen)
TERRY DRAPER: The Girl Next Door (Terry Tunes, Sunset On Mars)
DAVID BOWIE: Hang On To Yourself (Virgin, Bowie At The Beeb)
THE MONKEES: Words (Rhino, Pisces, Aquarius, Capricorn & Jones, Ltd.)
THE NASHVILLE RAMBLERS: The Trains (Big Beat, VA: Come On Let's Go)
—
DANNY McDONALD [with Anna Burley]: The Suburb I Grew Up In (Popboomerang, Modern Architecture)
THE CARS: You're All I've Got Tonight (Rhino, The Cars)
THE EVERLY BROTHERS: So Lonely (Collectors' Choice Music, Two Yanks In England)
X-RAY SPEX: The Day The World Turned Day-Glo (Sanctuary, Germfree Adolescents)
LANNIE FLOWERS: Running (SpyderPop, Home)
DOCTOR & THE MEDICS: Barbara Can't Dance [demo] (RPM, VA: Another Splash Of Colour)
—
THE DAVE CLARK FIVE: Do You Love Me (Hollywood, The History Of The Dave Clark Five)
HOLLY GOLIGHTLY: Sally Go Round The Roses (Vinyl Japan, Laugh It All Up!)
THE MUFFS: On My Own (Omnivore, No Holiday)
NAZ NOMAD & THE NIGHTMARES: I Had Too Much To Dream (Last Night) (Cherry Red, VA: Another Splash Of Colour)
SEX CLARK FIVE: Hold On (Records To Russia, Orange Album)
THE REVOLVING PAINT DREAM: Flowers In The Sky (Cherry Red, VA: Another Splash Of Colour)
—
TIR'N'RR ALLSTARS: Waterloo Sunset (Kool Kat Musik [CD]/Futureman [download], VA: Waterloo Sunset–Benefit For This Is Rock 'n' Roll Radio)
THE FACES: Cindy Incidentally (Rhino, Stay With Me)
THE LOLAS: A Dozen Or Seven Tapestries (Kool Kat Muzik, A Dozen Or Seven Tapestries)
SWEET: Fox On The Run (RCA, Action)
CHUCK BERRY: Carol (MCA, The Anthology)
THE 101'ERS: Keys To Your Heart (Soul Jazz, VA: Punk 45)
THE BAY CITY ROLLERS: Wouldn't You Like It (Arista, The Definitive Collection)
THE PRETENDERS: Talk Of The Town (Sire, The Singles)
BLAINE CAMPBELL: Caroline's Rainbow (blainecampbell.bandcamp.com, Under The Tidal Wave)