This Is Rock 'n' Roll Radio # 1002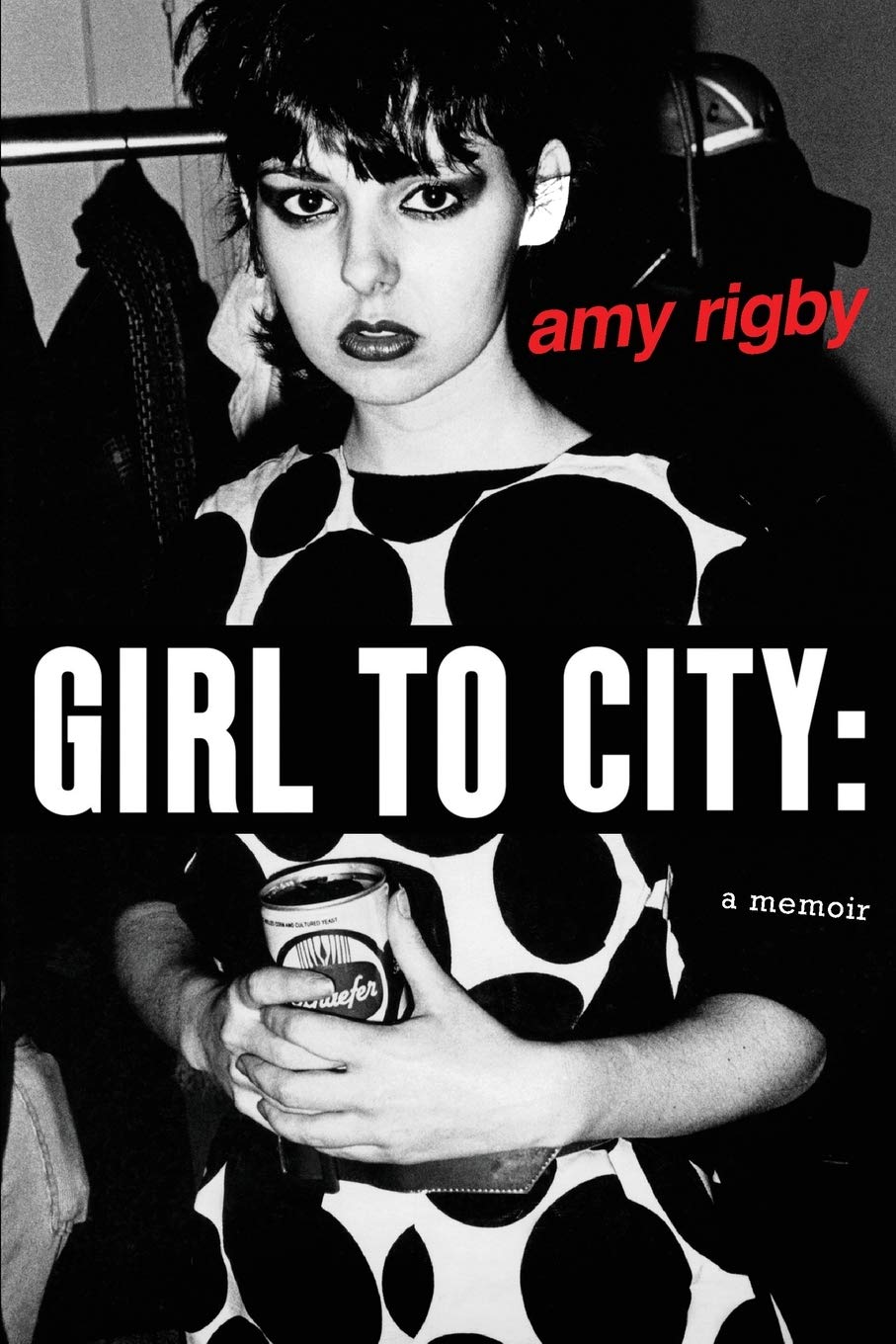 Man, I love our show. I guess that should be self-evident, but sometimes I need to say it out loud. Please read the playlist below. There's a decent chance you'll love our show, too.

There's also a decent chance you'll love Loudah, the irresistible debut album by The Amplifier Heads. You'll also love a pair of recent releases by the divine Amy Rigby (one album of fabulous new, one album of fabulous old, in the form of demos, accompanying Amy's memoir Girl To City), and I betcha you'll love the many other fine gems we've slapped together for your delight and wonder. There is SO much fantastic pop music out there, old and new. Radio needs to play it for you, all of it. It's your right as a fan and listener, and it should be yours, all day and all of the night. Each week, we join our like-minded comrades across the miles and across the airwaves to bring you the radio you deserve. We're not alone in this–there are indeed many other great radio shows out there, each fighting the good fight on behalf of truth, justice, and the rockin' pop way–but we're for damned sure going to do our part. I love our show. This is what rock 'n' roll radio sounded like on a Sunday night in Syracuse this week.
This Is Rock 'n' Roll Radio with Dana & Carl, Sunday nights from 9 to Midnight Eastern, on the air in Syracuse on SPARK! WSPJ-LP 103.3 and 93.7 FM, and on the web at http://sparksyracuse.org/ TAX DEDUCTIBLE DONATIONS are always welcome.

(For those interested in a deeper dive into our back story, I have written a lengthy history of TIRnRR, which I invite you to read at my blog: BOPPIN' THE WHOLE FRIGGIN' PLANET (The History Of THIS IS ROCK 'N' ROLL RADIO)
Fans of pop music will want to check out Waterloo Sunset–Benefit For This Is Rock 'n' Roll Radio, a new pop compilation benefiting SPARK! Syracuse, the home of This Is Rock 'n' Roll Radio with Dana & Carl. TIR'N'RR Allstars–Steve Stoeckel, Bruce Gordon, Joel Tinnel, Stacy Carson, Eytan Mirsky, Teresa Cowles, Dan Pavelich, Irene Peña, Keith Klingensmith, and Rich Firestone–offer a fantastic new version of The Kinks' classic "Waterloo Sunset." That's supplemented by eleven more tracks (plus a hidden bonus track), including previously-unreleased gems from The Click Beetles, Eytan Mirsky, Pop Co-Op, Irene Peña, Michael Slawter (covering The Posies), and The Anderson Council (covering XTC), a new remix of "Infinite Soul" by The Grip Weeds, and familiar TIRnRR Fave Raves by Vegas With Randolph, Gretchen's Wheel, The Armoires, and Pacific Soul Ltd. Oh, and that mystery bonus track? It's exquisite. You need this. You're buying the digital download from Futureman and/or the CD from Kool Kat Musik.

(AND you can still get our previous compilation This Is Rock 'n' Roll Radio, Volume 4 on CD from Kool Kat Musik and as a download from Futureman. We live in a world of plenty!)

PS: SEND MONEY!!!! We need tech upgrades like Elvis needs boats. Spark Syracuse is supported by listeners like you. Tax-deductible donations are welcome at 
http://sparksyracuse.org/support/
You can follow Carl's daily blog Boppin' (Like The Hip Folks Do) at 
https://carlcafarelli.blogspot.com/

Hey, Carl's writin' a book! The Greatest Record Ever Made! (Volume 1) will contain 100 essays (and then some) about 100 songs (plus bonus tracks!), each one of 'em THE greatest record ever made. An infinite number of songs can each be the greatest record ever made, as long as they take turns. Updated initial information can be seen here.
TIRnRR # 1001: 11/17/19
This Is Rock 'n' Roll Radio FRESH SPINS! (tracks we think we ain't played before) are listed in bold

THE RAMONES: Do You Remember Rock 'n' Roll Radio? (Rhino, End Of The Century)
—
THE AMPLIFIER HEADS: New Obsession (theamplifierheads.com, Loudah)
AMY RIGBY: One Off (Southern Domestic, The Old Guys)
TOMMY CONWELL & THE YOUNG RUMBLERS: I'm Not Your Man (Columbia, Rumble)
THE MUFFS: Happier Just Being With You (Omnivore, No Holiday)
WILLIE NELSON & MERLE HAGGARD: Pancho And Lefty (Capitol, MERLE HAGGARD: Hag)
HOLLY GOLIGHTLY: Mellow Down Easy (Vinyl Japan, Laugh It All Up!)
—
BEAT ANGELS: Go Your Way (Epiphany!, Red Badge Of Discourage)
R.E.M.: Can't Get There From Here (IRS, The Best Of R.E.M.)
THE BANDWAGON: Breakin' Down The Walls Of Heartache (Kent, Breakin' Down The Walls Of Heartache)
AMY RIGBY: ALL I Want (Southern Domestic, A One Way Ticket to My Life)
THE MOODY BLUES: Ride My See-Saw (Polydor, The Best Of The Moody Blues)
CYNDI LAUPER: I Drove All Night (Epic, Playlist)
—
THE KENNEDYS: Half Of Us (Jiffyjam, Get It Right)
AMY RIGBY: Dancing With Joey Ramone (Signature Sounds, Little Fugitive)
SIMON & GARFUNKEL: America (Columbia, Old Friends)
MARIANNE FAITHFULL: Can't You Hear My Heartbeat (Decca, Live At The BBC)
THE TREMBLERS: You Can't Do That (Cherry Red, Twice Nightly)
GARY STREET: Let Me In (Particles, VA: People! Let's Freak Out!)
—
BILLY SULLIVAN: Everywhere I Go (billysullivan.com, All-American Popster)
THE ROMANTICS: What I Like About You (Big Beat, VA: Come On Let's Go!)
THE ZOMBIES: This Will Be Our Year (Varese Sarabande, Odessey And Oracle)
THE WHEELS: Bad Little Woman (Particles, VA: People! Let's Freak Out!)
ROCKPILE: Teacher Teacher (Columbia, Seconds Of Pleasure)
MATTHEW SWEET & SUSANNA HOFFS: Care Of Cell 44 (Shout Factory, Under The Covers Vol. 1)
—
BUCK OWENS & HIS BUCKAROOS: Tall Dark Stranger (Rhino, 21 # 1 Hits)
THE STANDELLS: Sometimes Good Guys Don't Wear White (Sundazed, Sometimes Good Guys Don't Wear White)
THE SECRET SERVICE: Don't Let Me Go (Snap, Power And Volume!)
MICHAEL CARPENTER: That's Alright By Me (Not Lame, VA: Full Circle)
BADFINGER: Baby Blue (Apple, Straight Up)
THE BEACH BOYS: Don't Worry Baby (Capitol, Good Vibrations)
—
CLOUD ELEVEN: Things Will Work Out Fine (Del-Fi, VA: Delphonic Sounds Today!)
SQUEEZE: Tempted (A & M, The Squeeze Story)
THE CLICK BEETLES: If Not Now Then When (Futureman, VA: Waterloo Sunset–Benefit For This Is Rock 'n' Roll Radio)
THE BEATLES: Hello Goodbye (Capitol, single)
EYTAN MIRSKY: Lingerie Pillow Fight (M-Squared, If Not Now…Later)
CAROLYNE MAS: In The Rain (Savage Juliet, Beyond Mercury)
—
THE KINKS: She's Got Everything (Sanctuary, The Ultimate Collection)
THEM: You Got Me Good (Particles, VA: People! Let's Freak Out!)
THE ARMOIRES: Appalachukrainia (Big Stir, Zibaldone)
WARREN ZEVON: Sacrificial Lambs (Artemis, My Ride's Here)
TIR'N'RR ALLSTARS: Waterloo Sunset (Kool Kat Musik, VA: Waterloo Sunset–Benefit For This Is Rock 'n' Roll Radio)
AMY RIGBY: From philiproth@gmail To rzimmerman@aol.com (Southern Domestic, The Old Guys)
—
THE DIRTY ROYALS: I'm In Love (n/a, Star Burrito)
THE EASYBEATS: Friday On My Mind (Albert, Absolute Archive)
THE MONKEES: You Bring The Summer (Rhino, Good Times!)
THE LEFT BANKE: Pretty Ballerina (Mercury, There's Gonna Be A Storm)
THE GRIP WEEDS: Every Minute (Rainbow Quartz, The Sound Is In You)
WRECKLESS ERIC & AMY RIGBY: Do You Remember That (Southern Domestic, A Working Museum)
PETE KENNEDY: Rhapsody In Blue (petekennedy.com, Tone, Twang, And Taste)