This Is Rock 'n' Roll Radio # 1001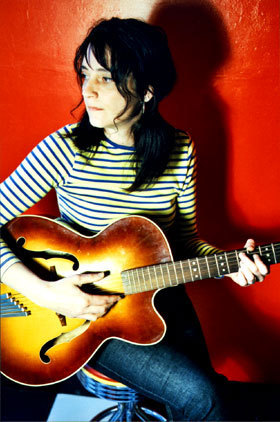 The second thousand's gotta start somewhere. Following last's week's celebration of TIRnRR # 1000, we discussed whether or not it was time to just hang it all up, bag this weekly radio thing, and finally get caught up on the many TV shows we've missed. Then each of us realized that the other was kidding. So the long slog to # 2000 continues NOW!

And it begins with new music from Joe Normal & the Anytown'rs, The Penetrators, Orbis Max with David Woodard, The Midnight Callers, The Detroit Cobras, The Tor Guides, Danny McDonald, and Athanor. We fortify the new with the familiar and the fabulous, because no one should listen to just old stuff, and no one should listen to just new stuff. We have decades of fantastic rockin' pop music at our disposal. It would be wrong to keep 'em segregated.

So we won't. Old. New. Merle Haggard. Irene Peña. X-Ray Spex. The Jellybricks. The O'Jays. Anny Celsi. Holly Golightly. The Muffs. Gotta have pop. We serve a higher power than a soulless radio consultant could ever comprehend. Our mission statement is clear and uncorrupted: Show up, play records. The Best Three Hours Of Radio On The Whole Friggin' Planet. This is what rock 'n' roll radio sounded like on a Sunday night in Syracuse this week.

This Is Rock 'n' Roll Radio with Dana & Carl, Sunday nights from 9 to Midnight Eastern, on the air in Syracuse on SPARK! WSPJ-LP 103.3 and 93.7 FM, and on the web at http://sparksyracuse.org/ TAX DEDUCTIBLE DONATIONS are always welcome.

(For those interested in a deeper dive into our back story, I have written a lengthy history of TIRnRR, which I invite you to read at my blog: BOPPIN' THE WHOLE FRIGGIN' PLANET (The History Of THIS IS ROCK 'N' ROLL RADIO)
Fans of pop music will want to check out Waterloo Sunset–Benefit For This Is Rock 'n' Roll Radio, a new pop compilation benefiting SPARK! Syracuse, the home of This Is Rock 'n' Roll Radio with Dana & Carl. TIR'N'RR Allstars–Steve Stoeckel, Bruce Gordon, Joel Tinnel, Stacy Carson, Eytan Mirsky, Teresa Cowles, Dan Pavelich, Irene Peña, Keith Klingensmith, and Rich Firestone–offer a fantastic new version of The Kinks' classic "Waterloo Sunset." That's supplemented by eleven more tracks (plus a hidden bonus track), including previously-unreleased gems from The Click Beetles, Eytan Mirsky, Pop Co-Op, Irene Peña, Michael Slawter (covering The Posies), and The Anderson Council (covering XTC), a new remix of "Infinite Soul" by The Grip Weeds, and familiar TIRnRR Fave Raves by Vegas With Randolph, Gretchen's Wheel, The Armoires, and Pacific Soul Ltd. Oh, and that mystery bonus track? It's exquisite. You need this. You're buying the digital download from Futureman and/or the CD from Kool Kat Musik.

(AND you can still get our previous compilation This Is Rock 'n' Roll Radio, Volume 4 on CD from Kool Kat Musik and as a download from Futureman. We live in a world of plenty!)

PS: SEND MONEY!!!! We need tech upgrades like Elvis needs boats. Spark Syracuse is supported by listeners like you. Tax-deductible donations are welcome at 
http://sparksyracuse.org/support/
You can follow Carl's daily blog Boppin' (Like The Hip Folks Do) at 
https://carlcafarelli.blogspot.com/

Hey, Carl's writin' a book! The Greatest Record Ever Made! (Volume 1) will contain 100 essays (and then some) about 100 songs (plus bonus tracks!), each one of 'em THE greatest record ever made. An infinite number of songs can each be the greatest record ever made, as long as they take turns. Updated initial information can be seen here.
TIRnRR # 1001: 11/17/19
This Is Rock 'n' Roll Radio FRESH SPINS! (tracks we think we ain't played before) are listed in bold

THE RAMONES: Do You Remember Rock 'n' Roll Radio? (Rhino, End Of The Century)
—
THE BEATLES: Rain (Apple, Past Masters)
THE HOLLIES: King Midas In Reverse (Epic, Epic Anthology)
THE DAMNED: New Rose (Sanctuary, Smash It Up)
HOLLY GOLIGHTLY: Sally Go Round The Roses (Vinyl Japan, Laugh It All Up!)
LAURIE BIAGINI: Not The Only Pretty Fish In His Sea (n/a, A Far-Out Place)
THE DONNAS: Kids In America (Bulletproof, VA: Nancy Drew OST)
—
JOE NORMAL & THE ANYTOWN'RS: This Is Your Life (And Your Destiny's Calling) (Rankoutsider, single)
CAROLYNE MAS: In The Rain (Savage Juliet, Beyond Mercury)
MERLE HAGGARD: Sing Me Back Home (Capitol, Hag)
HOLLY GOLIGHTLY: Virtually Happy (Damaged Goods, Singles Round-Up)
P. P. ARNOLD: The First Cut Is The Deepest (Sequel, The First Cut)
X-RAY SPEX: The Day The World Turned Day-Glo (Sanctuary, Germfree Adolescents)
—
DANNY McDONALD: Cordyline (Popboomerang, single)
THE REPLACEMENTS: I Will Dare (Rhino, For Sale)
IRENE PEÑA: Own Sweet Time (Kool Kat Musik, VA: Waterloo Sunset–Benefit For This Is Rock 'n' Roll Radio)
THE NASHVILLE RAMBLERS: The Trains (Big Beat, VA: Come On Let's Go!)
THE JELLYBRICKS: Brooklyn (Wicked Cool, Some Kind Of Lucky)
SWEET: Ballroom Blitz (RCA, Action)
—
THE PENETRATORS: Time Is Mine (Zooed Out, VA: Tribute To Testors)
RICHARD HELL & THE VOIDOIDS: Love Comes In Spurts (Sire, Blank Generation)
THE O'JAYS: Put Your Hands Together (Epic, Love Train)
THE WHO: I Can't Explain (MCA, My Generation)
ANNY CELSI: Sideways Rain (Ragazza, Kaleidoscope Heart: 12 Golden Hits)
HOLLY GOLIGHTLY: Waiting Room (Damaged Goods, Singles Round-Up)
—
SCREEN TEST: Feather Dancer (Air Mail, Inspired Humans Making Noise)
XTC: Respectable Street (Virgin, Black Sea)
THE TOR GUIDES: Just A Smile (Futureman, Backwards In Reverse)
MELANIE: Soul Sister Annie (Wounded Bird, Melanie)
KELLY'S HEELS: Tell Me If It's Over (Popboomerang, Dig In!)
HOLLY GOLIGHTLY: You Ain't No Big Thing (Damaged Goods, My First Holly Golightly Album)
—
THE MIDNIGHT CALLERS: Down On Luck (themidnightcallers.com, single)
UG & THE CAVEMEN: Go Gorilla (Cherry Red, VA: Just A Bad Dream)
THE DETROIT COBRAS: Stay Down (Wild Honey, single)
THEE MILKSHAKES: Brand New Cadillac (Cherry Red, VA: Just A Bad Dream)
THE MUFFS: On My Own (Omnivore, No Holiday)
PIXIES: Here Comes Your Man (spinART, Pixies)
—
THE FLASHCUBES: No More Lonely Nights (Air Mail, A Cellarful Of Boys)
ELVIS COSTELLO & THE ATTRACTIONS: You Belong To Me (Cherry Red, VA: Harmony In My Head)'
ORBIS MAX WITH DAVID WOODARD: Dream Girl (orbismax.bandcamp.com, single)
UTOPIA: One World (Big Beat, VA: Come On Let's Go!)
ATHANOR: Approximately Eternity (unreleased)
HOLLY GOLIGHTLY: Wherever You Were (Damaged Goods, My First Holly Golightly Album)
—
DM3: Monsters (Invisible, single)
CHEWY MARBLE: The Things You Do (Parasol, Shoe Fetish)
SEGARINI: Gotta Have Pop (Bullseye, Gotta Have Pop)
MATTHEW SWEET & SUSANNA HOFFS: Different Drum (Shout Factory, Under The Covers Vol. 1)
IN DEED: Don't Need, Don't Care, (Big Stir, Everest)
SQUEEZE: Annie Get Your Gun (A & M, The Squeeze Story)
THE MONKEES: Papa Gene's Blues (Rhino, The Monkees)
THE PYRAMIDS: Penetration (Ace, VA: The Birth Of Surf)