THIS IS ROCK 'N' ROLL RADIO: Preparing For The 1000th Show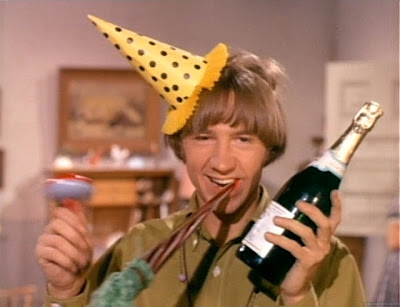 This Is Rock 'n' Roll Radio # 1000 is scheduled for this Sunday, November 10th. We are proposing a drinking game for those so inclined: take a shot every time I say "If I've told you once, I've told you a thousand times." Honestly, I recommend sticking to non-toxic shots of orange juice, Gatorade, or Jolt Cola if you value your sobriety.

How does one prepare for a 1000th show? For some past milestones, we've offered countdowns of our all-time most-played tracks and all-time most-played artists, courtesy of our intrepid stats man Fritz Van Leaven. Fritz also concocted a unique and engaging premise for our 900th show. For most of our milestones (including our 20th Anniversary Show last year), we opted for a kind of greatest-hits playlist, winging our way through a selection of tracks that seem appropriate for celebrating our unlikely longevity as The Best Three Hours Of Radio On The Whole Friggin' Planet. Although we do have updated stats (which will post on this blog next week), the latter approach is what we're embracing for TIRnRR # 1000.

When we do a TIRnRR's Greatest Hits show, we think of it as if we were a band putting on a big commemorative concert for our fans. We want to play the hits. We want to play some deep cuts. We know we won't play everything we want to play, nor everything each fan wants to hear, but our goal is for those fans to come away from it with a sense of giddy satisfaction, saying to themselves over and over on their way home, That was a show. THAT was a show…!

We're not going to plan many specifics in advance. I know the first song we'll play. I know what song will be played right around the 10:30 pm Eastern mark. I have a pretty good guess about what the last song is gonna be (prior to a familiar-sounding closing instrumental). We'll try to hit a few tracks from all of our TIRnRR compilation CDs. There are several more songs I hope to play, several more songs Dana wants to play, and we'll crush 'em all together in the moment. There will be many omissions. But this will be a show.

We began our observation of TIRnRR # 1000 on last week's show, spotlighting THAT VERY FIRST KISS (encore spins of the first tracks we ever played by a number of our favorite acts). You'll hear some of those artists again this week, but we won't be repeating any tracks from last week's show. When both shows are eventually available for download, you can listen to 'em back-to-back for a singular six-hour 1000th-show extravaganza.

1000 shows. I don't think either of us envisioned that when this thing started more than two decades ago. Nonetheless, if I've told you once, I've told you a thousand times [DRINK!]: this is The Best Three Hours Of Radio On The Whole Friggin' Planet. And we have a show for you. Join us Sunday night November 10th, 9 to Midnight Eastern, on the air in Syracuse at SPARK! WSPJ 103.3 and 93.7 FM, and on the web at http://sparksyracuse.org/ The weekend stops HERE!