This Is Rock 'n' Roll Radio # 999: That Very First Kiss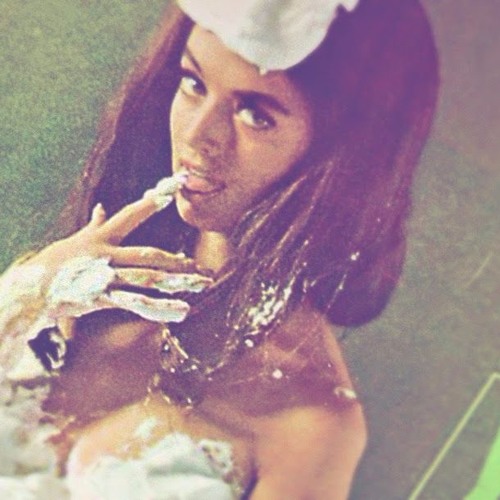 Every story has a beginning. Every friend you have used to be a stranger. Every book you cherish, every film you love, every face or voice that captivates you–each of these was unknown to you at some point. Your page one, your opening scene, will vary with individual experience. But the story has to start somewhere.

Rock 'n' roll stories are no different. You hear a record for the first time, and you're introduced to something magical, something new to you even if others already knew it before you. In those grooves, you meet a singer or a band or a player, and it's like love. It's that first kiss, and one kiss can lead to another.

It's certainly true of performers that become Fave Raves on a giddily enthusiastic rock 'n' roll radio show. Over the course of almost 21 years and just shy of 1000 shows, This Is Rock 'n' Roll Radio with Dana & Carl has played thousands of acts, and that's not an exaggeration. Some we played only once, and many we played a lot more than that. Especially The Beatles. And obviously, every last one of them began with a first spin. That very first kiss.

With the how-did-we-get-here?! milestone of TIRnRR # 1000 coming up next week on November 10th, we wanted to start the party early. This week, TIRnRR # 999 proudly offers THAT VERY FIRST KISS: Every Rock 'n' Roll Story Starts Somewhere, a retrospective of the debut spins of a few of the many, many acts we've played on TIRnRR. Each track on this playlist was the first track this show ever played by that artist, debuted at some point in our long and storied tenure as The Best Three Hours Of Radio On the Whole Friggin' Planet. We came in Sunday night armed with more than ten hours' worth of these First Kiss tracks at our disposal, a potent arsenal of music to feed a mere three-hour radio slot. And we played. It's what we do, ever since our story started.

In life, in love, in pop culture and obsession, the first kiss is ultimately not as important as what follows: the second kiss, the fifth, the twelfth, the hundredth. But every story begins with that very first kiss. Here's a look back at some of those very first kisses on TIRnRR. And it sets the stage for…

NEXT WEEK: Ahem.
THIS IS ROCK 'N' ROLL RADIO # 1000. 
We have some music we would like to play for you.  And this is what rock 'n' roll radio sounded like on a Sunday night in Syracuse this week.
This Is Rock 'n' Roll Radio with Dana & Carl, Sunday nights from 9 to Midnight Eastern, on the air in Syracuse on SPARK! WSPJ-LP 103.3 and 93.7 FM, and on the web at http://sparksyracuse.org/
Fans of pop music will want to check out Waterloo Sunset–Benefit For This Is Rock 'n' Roll Radio, a new pop compilation benefiting SPARK! Syracuse, the home of This Is Rock 'n' Roll Radio with Dana & Carl. TIR'N'RR Allstars–Steve Stoeckel, Bruce Gordon, Joel Tinnel, Stacy Carson, Eytan Mirsky, Teresa Cowles, Dan Pavelich, Irene Peña, Keith Klingensmith, and Rich Firestone–offer a fantastic new version of The Kinks' classic "Waterloo Sunset." That's supplemented by eleven more tracks (plus a hidden bonus track), including previously-unreleased gems from The Click Beetles, Eytan Mirsky, Pop Co-Op, Irene Peña, Michael Slawter (covering The Posies), and The Anderson Council (covering XTC), a new remix of "Infinite Soul" by The Grip Weeds, and familiar TIRnRR Fave Raves by Vegas With Randolph, Gretchen's Wheel, The Armoires, and Pacific Soul Ltd. Oh, and that mystery bonus track? It's exquisite. You need this. You're buying the digital download from Futureman and/or the CD from Kool Kat Musik.

(AND you can still get our previous compilation This Is Rock 'n' Roll Radio, Volume 4 on CD from Kool Kat Musik and as a download from Futureman. We live in a world of plenty!)

PS: SEND MONEY!!!! We need tech upgrades like Elvis needs boats. Spark Syracuse is supported by listeners like you. Tax-deductible donations are welcome at 
http://sparksyracuse.org/support/
You can follow Carl's daily blog Boppin' (Like The Hip Folks Do) at 
https://carlcafarelli.blogspot.com/

Hey, Carl's writin' a book! The Greatest Record Ever Made! (Volume 1) will contain 100 essays (and then some) about 100 songs (plus bonus tracks!), each one of 'em THE greatest record ever made. An infinite number of songs can each be the greatest record ever made, as long as they take turns. Updated initial information can be seen here.
TIRnRR # 999  11/3/19
THAT VERY FIRST KISS: Every Rock 'n' Roll Story Starts Somewhere
[date of each track's first spin on TIRnRR listed in brackets] 
THE RAMONES: Do You Remember Rock 'n' Roll Radio? (Rhino, End Of The Century)
—
THE DAVE CLARK FIVE: Any Way You Want It (Hollywood, The History Of The Dave Clark Five) [4/18/99]
THE JAM: And Your Bird Can Sing (Polydor, Extras) [1/17/99]
THE ISLEY BROTHERS: Summer Breeze (T-Neck, 3 + 3) [5/23/99]
ROD STEWART: (I Know) I'm Losing You (Mercury, The Best Of Rod Stewart) [12/12/99]
THE CATHOLIC GIRLS: Someone New (Rennaissance, Catholic Girls) [4/4/99]
NEIL YOUNG: Cinnamon Girl (Reprise, Decade) [6/6/99]
—
BOB SEGER: Get Out Of Denver (Palladium, Seven) [9/29/13]
COCKEYED GHOST: About Jill (Big Deal, Keep Yourself Amused) [12/27/98]
THE MONKEES: Regional Girl (Rhino, Justus) [12/27/98]
THE CURE: In Between Days (Elektra, Greatest Hits) [5/9/99]
THE SPINNERS: My Whole World Ended (The Moment You Left Me) (Motown, The Best Of The Spinners) [8/13/00]
MATTHEW SWEET: Sick Of Myself (Zoo, 100 % Fun) [12/27/98]
—
ASTROPUPPEES: The Tube (Parasol, VA: Shoe Fetish) [4/1/01]
MARY LOU LORD: Lights Are Changing (Work, Got No Shadow) [12/27/98]
THE SMITHEREENS: Some Other Guy (Enigma, Beauty And Sadness) [2/28/99]
AMY RIGBY: Down Side Of Love (Koch, Diary Of A Mod Housewife) [6/29/03]
THE FLESHTONES: One More Time (Triple X, Angry Years) [3/14/99]
JIMMY CAVALLO & THE HOUSE ROCKERS: Rock The Joint (Blue Wave, Rock The Joint!) [1/10/99]
—
ELVIS PRESLEY: Santa Claus Is Back In Town (RCA, Elvis' Christmas Album) [12/19/99]
T. REX: 20th Century Boy (Crimson, The Very Best Of T. Rex) [4/25/99]
THE ANDERSON COUNCIL: Welcome To The Working Week (Groove Disques, VA: Stiff Generation) [7/21/02]
JOHN LENNON: I'm Losing You (Capitol, Wonsaponatime) [12/27/98]
PRINCE: When You Were Mine (Warner Brothers, The Hits/The B-Sides) [8/13/00]
THE BEATLES: It's Only Love (Capitol, Rubber Soul) [12/27/98]
—
THE RAMONES: I Don't Want To Grow Up (Radioactive, Adios Amigos!) [1/3/99]
THE BEVIS FROND: Now You Know (Fire, Bevis Through The Looking Glass) [12/27/98]
SUZI QUATRO: Tear Me Apart (Razor & Tie, The Wild One) [1/3/99]
BEN VAUGHN: Sundown Sundown (Bar/None, Mono USA) [1/10/99]
POP CO-OP: It Ain't Easy Being A Boy (Silent Bugler, Four State Solution) [2/12/17]
THE UNDERTONES: Teenage Kicks (Rykodisc, Undertones) [12/27/98]
—
THE KINKS: Everybody's Gonna Be Happy (Sanctuary, Ultimate Collection) [1/17/99]
THE WHO: The Kids Are Alright (MCA, My Generation) [3/14/99]
THE BANGLES: All About You (Columbia, All Over The Place) [10/24/99]
LYRES: But If You're Happy (Taang!, Happy Now…) [1/3/99]
THE CLASH: Tommy Gun (Epic, Clash On Broadway) [3/21/99]
THE MUFFS: Sad Tomorrow (Reprise, Blonder And Blonder) [12/27/98]
—
EYTAN MIRSKY: What Do I Do? (Mirsky Mouse, Get Ready For Eytan!) [1/30/00]
THE NEW PORNOGRAPHERS: The Laws Have Changed (Matador, Electric Version) [6/22/03]
P. P. ARNOLD: Angel Of The Morning (Castle, The First Cut) [2/14/99]
SIMON & GARFUNKEL: Cecilia (Columbia, Old Friends) [6/20/99]
THE MOBERLYS: Blow Your Life Away (Disclosed, JIM BASNIGHT: We Rocked And Rolled) [10/3/99]
SHAUN CASSIDY: Hey Deanie (Curb, Greatest Hits) [1/31/99]
—
THE RUBINOOS: Saturday Morning Cartoons (Not Lame, The Basement Tapes Plus) [4/11/99]
R.E.M.: Superman (IRS, VA: These People Are Nuts) [1/10/99]
SHONEN KNIFE: Daydream Believer (Big Deal, Happy Hour) [12/27/99]
THE PRIMITIVES: Thru The Flowers (RCA, Lovely) [2/28/99]
THE BYRDS: Don't Make Waves (Columbia, Younger Than Yesterday) [3/14/99]
THE ENGLISH BEAT: Save It For Later (IRS, What Is Beat?) [1/10/99]
THE NERVES: Working Too Hard (Alive, One Way Ticket) [10/15/00]
HERB ALPERT & THE TIJUANA BRASS: A Taste Of Honey (A & M, Whipped Cream & Other Delights) [12/16/01]