This Is Rock 'n' Roll Radio # 983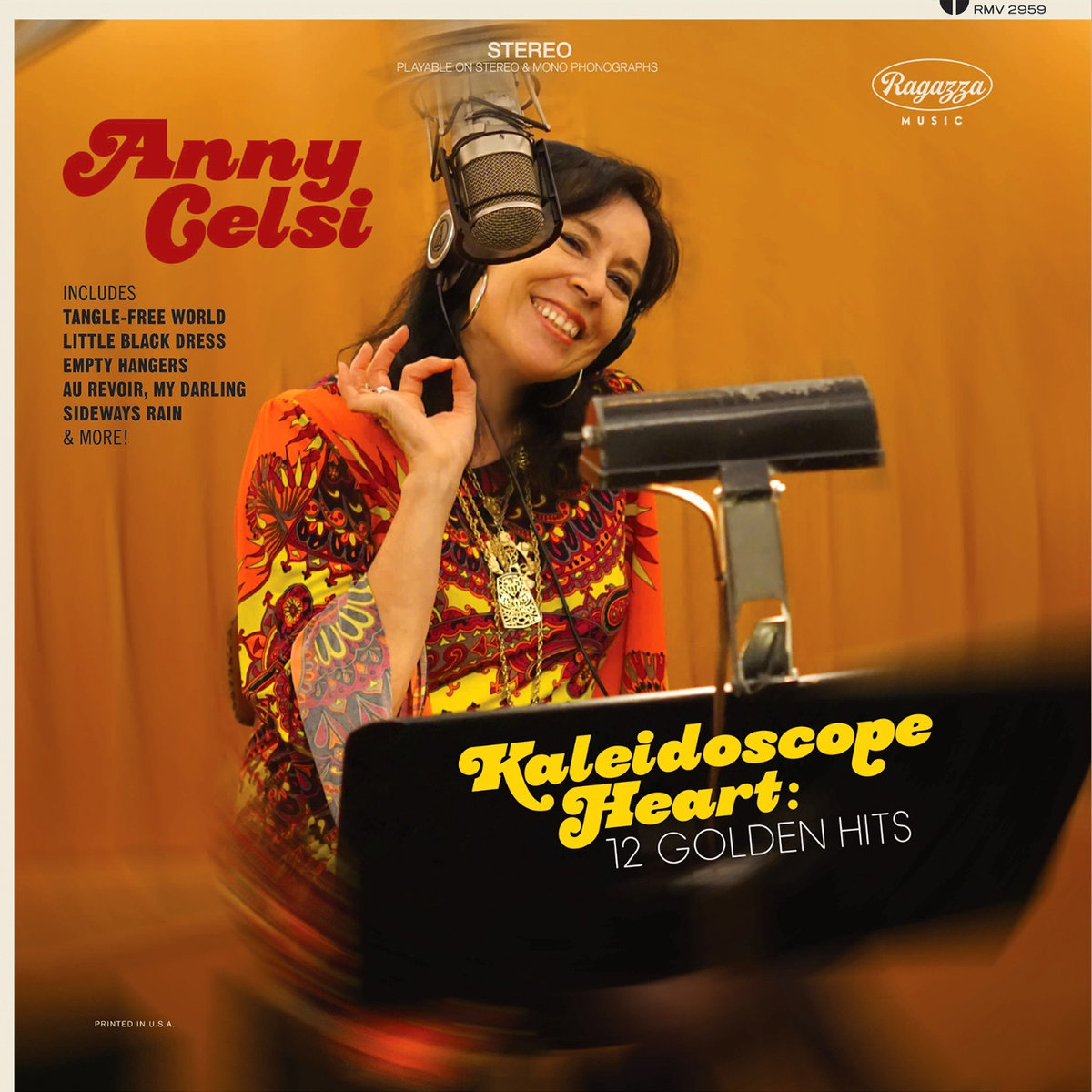 Pop music is a dialectic: everything is connected with everything else. Everything is influenced by everything that preceded, and then influences all that coincides, all that follows. You don't have to like all of it–no one likes all of it–but we can't pretend any component of it exists in isolation. And there is only one time that this dialectic recognizes:

NOW.

Right now. That's always been the greatest time to be a fan of pop music. Right now. Every sound you ever loved is still there for you. New sounds you don't know yet are awaiting your delighted discovery. The Beatles are right now. The O'Jays, The Dixie Cups, The Ramones, Sly & the Family Stone, Elvis, The Jam, all of it: right now. And more to come, along with all you already know. There's no time like now? No. The only time is now. Turn it up. Now.

This week's celebration of right now includes fresh 'n' fabulous music from The Armoires, Anny Celsi, The Anderson Council, Dime Box Band, Dean Landew, Car City, and Freeloader, connecting and communing with The Monkees, The Bangles, The Flirtations, Graham Parker & the Rumour, The Kinks, Little Richard, Linda Ronstadt, Johnny Thunders, the past and present melting into its proper dialectic, a rock 'n' roll era from the '50s and forward. We can go back even further if we feel like it. Who's gonna stop us? New. Old. In between. All hail the power of right now.

NEXT WEEK: WOW!!!! Something's coming, we don't know what it is, but it is gonna be swell. Some of our talented listeners have combined forces for a surprise treat that will make its global debut on next week's TIRnRR. That's all we can say, and Dana and I don't really know much more about it anyway. But we're excited, and I betcha you will be, too. The dialectic continues next week. And this is what rock 'n' roll radio sounded like on a Sunday night in Syracuse this week.
This Is Rock 'n' Roll Radio with Dana & Carl, Sunday nights from 9 to Midnight Eastern, on the air in Syracuse on SPARK! WSPJ-LP 103.3 and 93.7 FM, and on the web at http://sparksyracuse.org/

PS: SEND MONEY!!!! We need tech upgrades like Elvis needs boats. Spark Syracuse is supported by listeners like you. Tax-deductible donations are welcome at 
http://sparksyracuse.org/support/
You can follow Carl's daily blog Boppin' (Like The Hip Folks Do) at 
https://carlcafarelli.blogspot.com/

Hey, Carl's writin' a book! The Greatest Record Ever Made! (Volume 1) will contain 100 essays (and then some) about 100 tracks, plus two bonus instrumentals, each one of 'em THE greatest record ever made. An infinite number of songs can each be the greatest record ever made, as long as they take turns. Updated initial information can be seen here: https://carlcafarelli.blogspot.com/2019/06/the-greatest-record-ever-made-updated.html

Our new compilation CD This Is Rock 'n' Roll Radio, Volume 4 is now available from Kool Kat Musik! 29 tracks of irresistible rockin' pop, starring Pop Co-Op, Ray Paul, Circe Link & Christian Nesmith, Vegas With Randolph Featuring Lannie Flowers, The Slapbacks, P. Hux, Irene Peña, Michael Oliver & the Sacred Band Featuring Dave Merritt, The Rubinoos, Stepford Knives, The Grip Weeds, Popdudes, Ronnie Dark, The Flashcubes, Chris von Sneidern, The Bottle Kids, 1.4.5., The Smithereens, Paul Collins' Beat, The Hit Squad, The Rulers, The Legal Matters, Maura & the Bright Lights, Lisa Mychols, and Mr. Encrypto & the Cyphers. You gotta have it, so order it at https://tinyurl.com/ycnly8oz Digital download version (minus The Smithereens' track) now available at https://tinyurl.com/ycauy9xt

TIRnRR # 983: 7/14/19
This Is Rock 'n' Roll Radio FRESH SPINS! (tracks we think we ain't played before) are listed in bold
THE RAMONES: Do You Remember Rock 'n' Roll Radio? (Rhino, End Of The Century)
—
THE ARMOIRES: Appalachukrainia (Big Stir, Zibaldone)
CHRIS LUND: Tell Me (n/a, Great Event Syndrome)
THE RAMONES: It's Not My Place (In The 9 To 5 World) (Rhino, Pleasant Dreams)
THE BEATLES: Doctor Robert (Apple, Revolver)
THE O'JAYS: Back Stabbers (Epic, Love Train)
THE MONKEES: You Told Me (Rhino, Headquarters)
—
THE ANDERSON COUNCIL: Grey Heavenly Lane (Jem, Worlds Collide)
PLASTICSOUL: Therapy (Big Stir, Therapy)
ELVIS PRESLEY: I'm Left, You're Right, She's Gone (RCA, The Sun Sessions CD)
THE DIXIE CUPS: Chapel Of Love (EMI, VA: Girl Crazy)
ANNY CELSI: Empty Hangers (Ragazza, Kaleidoscope Heart: 12 Golden Hits)
THIN LIZZY: The Boys Are Back In Town (Mercury, Dedication)
—
ANNY CELSI: Sideways Rain (Ragazza, Kaleidoscope Heart: 12 Golden Hits)
POPDUDES: Dance With Me Tonight (Pop Geek Heaven, VA: The Best Of 2017)
MUD: Nite On The Tiles (Repertoire, The Singles '67-'78)
DEEP PURPLE: Hush [live U.S. TV] (Eagle, Shades Of Deep Purple)
WEDNESDAY WEEK: Why (Enigma, What We Had)
KATRINA & THE WAVES: Going Down To Liverpool (BongoBeat, The Original Recordings 1983-1984)
—
DIME BOX BAND: Everybody Lies (Avebury, Happy)
THE BANGLES: Live (Columbia, All Over The Place)
THE FLIRTATIONS: Nothing But A Heartache (RPM, Sounds Like The Flirtations)
THE PRETENDERS: Stop Your Sobbing (Sire, The Singles)
FREELOADER: Rag Doll (Rum Bar, The Path Of Least Resistance)
KATRINA & THE WAVES: Walking On Sunshine (BongoBeat, The Original Recordings 1983-1984)
—
JOE SULLIVAN: Time Machine (Futureman, Growing Up Schlockstar)
IAN HUNTER: Cleveland Rocks (EMI, The Best Of Ian Hunter)
JIM BASNIGHT: Best Lover In The World (Precedent, Not Changing)
THE JAMES GANG: Walk Away (MCA, Greatest Hits)
CAR CITY: Soul Jam (Kool Kat Musik, Car City)
TOM EVANS: Waited Too Long (Gipsy, Over You [The Final Tracks])
—
CAR CITY: Connecting The Dots [alt version] (Kool Kat Musik, Car City)
GENTLE BRENT: Tea & Butter Tarts (gentlebrent.bandcamp.com, Just Dandy)
THE KINKS: Dedicated Follower Of Fashion (Sanctuary, The Ultimate Collection)
GRAHAM PARKER & THE RUMOUR: Passion Is No Ordinary Word (Spectrum, The Very Best Of Graham Parker & The Rumour)
SLY & THE FAMILY STONE: Everybody Is A Star (Epic, Greatest Hits)
ELVIS COSTELLO: Radio, Radio (Dreamworks, VA: SNL25: The Musical Performances Volume 1)
—
DEAN LANDEW: Kissin' In The Midnight Rain (deanlandew.bandcamp.com)
HINDU LOVE GODS: Raspberry Beret (Rhino, WARREN ZEVON: Genius)
LINDA RONSTADT: Love Is A Rose (Rhino, Greatest Hits I & II)
JOHNNY THUNDERS & THE HEARTBREAKERS: One Track Mind (Jungle, L.A.M.F.)
LITTLE RICHARD: The Girl Can't Help It (Specialty, The Georgia Peach)
LYN COLLINS: You Can't Love Me If You Don't Respect Me (Universal, Mama Feelgood)
—
THE ANDERSON COUNCIL [with PETER NOONE]: Mrs. Kirkby's Refrigerator (Jem, Worlds Collide)
THE DOUGHBOYS: 96 Tears (Ram, Running For Covers)
THE BROTHERS STEVE: We Got The Hits (n/a, # 1)
THE YARDBIRDS: Little Games [single version] (Rhino, Ultimate!)
GRETCHEN'S WHEEL: No Quick Fix (gretchenswheel.bandcamp.com, Moth To Lamplight)
FREDDIE & THE DREAMERS: I'm Telling You Now (Disky, VA: Beat Generation)
THE FLAMIN' GROOVIES: She Said Yeah (Rhino, At Full Speed)
BIG STAR: September Gurls (Big Beat, VA: Thank You, Friends)
THE JAM: All Over The World (Polydor, Direction Reaction Creation)
THE BEATLES: Tomorrow Never Knows (Apple, Revolver)
THE JAM: Batman Theme (Polydor, Direction Reaction Creation)