This Is Rock 'n' Roll Radio # 979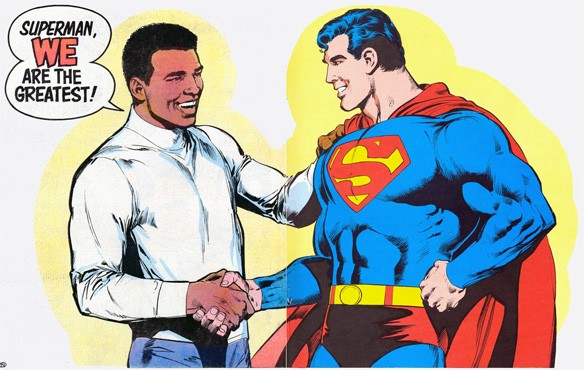 Put your hands together. Do what you can to put aside the fear, the doubt, the trouble, the hurt. The hate. We have some music. We can't banish the bad things, but we can sing, we can dance, and we can join hands for as long as this world allows us. Put your hands together. We got a radio show for you.
Oh, and next week's show? At long last, our Featured Performer will be The Cowsills. This is what rock 'n' roll radio sounded like on a Sunday night in Syracuse this week.
This Is Rock 'n' Roll Radio with Dana & Carl, Sunday nights from 9 to Midnight Eastern, on the air in Syracuse on SPARK! WSPJ-LP 103.3 and 93.7 FM, and on the web at http://sparksyracuse.org/
PS: SEND MONEY!!!! We need tech upgrades like Elvis needs boats. Spark Syracuse is supported by listeners like you. Tax-deductible donations are welcome at
You can follow Carl's daily blog Boppin' (Like The Hip Folks Do) at
https://carlcafarelli.blogspot.com/
Hey, Carl's writing a book! The Greatest Record Ever Made will contain 100 essays (and then some) about 100 tracks, plus one bonus instrumental, each one of 'em THE greatest record ever made. An infinite number of records can be the greatest record ever made, as long as they take turns. Updated initial information can be seen here: https://carlcafarelli.blogspot.com/2019/05/the-greatest-record-ever-made-and-other.html
Our new compilation CD This Is Rock 'n' Roll Radio, Volume 4 is now available from Kool Kat Musik! 29 tracks of irresistible rockin' pop, starring Pop Co-Op, Ray Paul, Circe Link & Christian Nesmith, Vegas With Randolph Featuring Lannie Flowers, The Slapbacks, P. Hux, Irene Peña, Michael Oliver & the Sacred Band Featuring Dave Merritt, The Rubinoos, Stepford Knives, The Grip Weeds, Popdudes, Ronnie Dark, The Flashcubes, Chris von Sneidern, The Bottle Kids, 1.4.5., The Smithereens, Paul Collins' Beat, The Hit Squad, The Rulers, The Legal Matters, Maura & the Bright Lights, Lisa Mychols, and Mr. Encrypto & the Cyphers. You gotta have it, so order it at https://tinyurl.com/ycnly8oz Digital download version (minus The Smithereens' track) now available at https://tinyurl.com/ycauy9xt
TIRnRR # 979: 6/16/19
This Is Rock 'n' Roll Radio FRESH SPINS! (tracks we think we ain't played before) are listed in bold
THE RAMONES: Do You Remember Rock 'n' Roll Radio? (Rhino, End Of The Century)
—
THE O'JAYS: Put Your Hands Together (Epic, Love Train)
TOM PETTY & THE HEARTBREAKERS: American Girl (MCA, Greatest Hits)
THE B-52'S: Roam (Rhino, Time Capsule)
THE GO-GO'S: How Much More (IRS, Beauty And The Beat)
THE KINKS: Tired Of Waiting For You (Sanctuary, The Ultimate Collection)
BADFINGER: Day After Day (Apple, Straight Up)
—
THE LUNAR LAUGH: By The Light Of The Living Room (Kool Kat Musik, Goodnight Noises Everywhere)
EYTAN MIRSKY: Lingerie Pillow Fight (M-Squared, If Not Now…Later)
PRINCE: I Wanna Be Your Lover (Warner Brothers, The Hits/The B-Sides)
THE MONKEES: The Girl I Knew Somewhere (Rhino, 50)
THE FALSE POSITIVES: Eyes Wide Open (thefalsepositives.bandcamp.com)
HINDU LOVE GODS: Raspberry Beret (Rhino, WARREN ZEVON: Genius)
—
MIKE NICHOLSON: Ballew's Creek (New Atlas, Industry)
THE POLICE: Canary In A Coal Mine (A & M, Message In A Box)
THE PRODUCERS: What's He Got? (One Way, The Producers/You Make The Heat)
THE UNDERTONES: Thrill Me (Sanctuary, Get What You Need)
THE THREE DEGREES: When Will I See You Again (Castle, VA: Blockbuster!)
THE HOLLIES: King Midas In Reverse (Epic, Epic Anthology)
—
VEGAS WITH RANDOLPH: Give In To Love (vegaswithrandolph.bandcamp.com)
TRACEY ULLMAN: (Life Is A Rock) But The Radio Rolled Me (Salvo, Move Over Darling)
THE FLESHTONES: For A Smile (Yep Roc, Wheel Of Talent)
THE RONETTES: Be My Baby (Sony, Playlist)
JIM BASNIGHT: Living The Way I Want (Precedent, Not Changing)
GRAHAM PARKER & THE RUMOUR: Mercury Poisoning (Spectrum, The Very Best Of Graham Parker & the Rumour)
—
THE COWSILLS: Love American Style (Polydor, 20th Century Masters)
GANG OF FOUR: At Home He's A Tourist (V2, Return The Gift)
CAST: Promised Land (Polydor, All Change)
THE MERRYMAKERS: I'll Feel A Whole Lot Better (Not Lame, VA: Full Circle)
FREELOADER: Back Of The Line (Rum Bar, single)
THE MUFFS: Saying Goodbye (Warner Brothers, The Muffs)
—
THE WEEKLINGS: I Want You Again (Jem, single)
LIBRARIANS WITH HICKEYS: Until There Was You (librarianswithhickeys.wordpress.com, single)
THE SMITHEREENS: Strangers When We Meet (Capitol, Blown To Smithereens)
CLOCKWORK FLOWERS: Luminous Spinning Discs (theclockworkflowers.com, Colours Vol. 4: Green)
MR! MOURAY: Joy Luck Division (Bullseye, single)
JOY DIVISION: Love Will Tear Us Apart (Warner Brothers, Substance)
—
THE RAMONES: Locket Love (Rhino, Rocket To Russia)
THE DOORS: Hello I Love You (Elektra, The Future Starts Here)
THE SOMETHINGS: Out Of Town Friend (deanlandew.bandcamp.com, The Somethings)
THE GANTS: I Wonder (Rhino, VA: Nuggets)
THE FLASHCUBES: She's Leaving (Northside, Bright Lights)
THE NERVES: Hanging On The Telephone (Alive, One Way Ticket)
—
IN DEED: I'm Alright (When I'm With You) (Big Stir, Everest)
THE CURE: Friday I'm In Love (Polydor, Galore)
LESLEY GORE: You Don't Own Me (Mercury, It's My Party)
SUGAR: Gee Angel (Rykodisc, single)
SCRUFFY THE CAT: mybabyshesalright (Relativity, Tiny Days)
BIG STAR: September Gurls (Big Beat, VA: Thank You Friends)
KAI DANZBERG: Nothing In My Head (Big Stir, Not Only Sunshine)
THE BEATLES: Revolution [promo video version] (unreleased)
MIKE NICHOLSON: Occam's Electric Razor (New Atlas, Industry)