This Is Rock 'n' Roll Radio # 978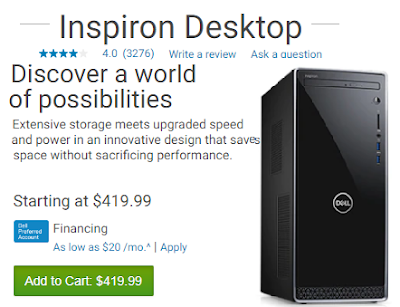 Last week, pop pundit Aaron Kupferberg asked me this question about This Is Rock 'n' Roll Radio:
AARON: What is the most challenging part of your operation?
CC: Staying on the air. We're a community radio station, perpetually cash-strapped, using rickety equipment that would cause even MacGyver to turn up his nose and say, "I can't work with that!" Technical issues are a constant source of frustration.
Anyone who's been listening to us lately knows how true that is. So let's turn the floor over to SPARK! management, shall we?
WE REALLY NEED A NEW COMPUTER!
We've concentrated all our assets so far to getting WSPJ-LP 103.3 + 93.7 FM on the air and keeping it there along with our live streaming. And that's meant among other things using older hand-me-down computers that have gotten us by, but not much more. We now want to switch from our current crude "automation system" to a legitimate one that would allow us to create a real online schedule. Among other things, this will finally allow us to carry Democracy Now! in a regular timeslot, as well as have scheduled playback times for our other shows that now re-air in a random way during the week.
Consistent with our continuing emphasis on cost effectiveness, we've determined that an Inspiron desktop (starting at $419) is the least expensive option that will get the job done. We'll accumulate new donations via our SPARK! Support Page until we can purchase this item. Thanks for supporting our efforts and taking us to the next level!
https://www.dell.com/…/s…/inspiron-3670-desktop/NDgmbMcs207s
Of course, if one of our friends wants to purchase this as a donation to our 501(c)(3) tax-exempt organization and ship it to us at WSPJ-LP, 319 Nottingham Rd #148, Syracuse NY 13210 that would be great too!
Thank you, SPARK! overlords. Operators are standing by. Meanwhile, dig this playlist, with new music from The Weeklings, George Benson, In Deed, and Paula Carino, perched appealingly amidst other Fave Raves old and recent. This is why we fight. And this is what rock 'n' roll radio sounded like on a Sunday night in Syracuse this week.
This Is Rock 'n' Roll Radio with Dana & Carl, Sunday nights from 9 to Midnight Eastern, on the air in Syracuse on SPARK! WSPJ-LP 103.3 and 93.7 FM, and on the web at http://sparksyracuse.org/
PS: SEND MONEY!!!! We need tech upgrades like Elvis needs boats. Spark Syracuse is supported by listeners like you. Tax-deductible donations are welcome at
You can follow Carl's daily blog Boppin' (Like The Hip Folks Do) at
https://carlcafarelli.blogspot.com/
Hey, Carl's writin' a book! The Greatest Record Ever Made will contain 100 essays (and then some) about 100 tracks, plus one bonus instrumental, each one of 'em THE greatest record ever made. An infinite number of records can be the greatest record ever made, as long as they take turns. Updated initial information can be seen here: https://carlcafarelli.blogspot.com/2019/05/the-greatest-record-ever-made-and-other.html
Our new compilation CD This Is Rock 'n' Roll Radio, Volume 4 is now available from Kool Kat Musik! 29 tracks of irresistible rockin' pop, starring Pop Co-Op, Ray Paul, Circe Link & Christian Nesmith, Vegas With Randolph Featuring Lannie Flowers, The Slapbacks, P. Hux, Irene Peña, Michael Oliver & the Sacred Band Featuring Dave Merritt, The Rubinoos, Stepford Knives, The Grip Weeds, Popdudes, Ronnie Dark, The Flashcubes, Chris von Sneidern, The Bottle Kids, 1.4.5., The Smithereens, Paul Collins' Beat, The Hit Squad, The Rulers, The Legal Matters, Maura & the Bright Lights, Lisa Mychols, and Mr. Encrypto & the Cyphers. You gotta have it, so order it at https://tinyurl.com/ycnly8oz Digital download version (minus The Smithereens' track) now available at https://tinyurl.com/ycauy9xt
TIRnRR # 978: 6/9/19
This Is Rock 'n' Roll Radio FRESH SPINS! (tracks we think we ain't played before) are listed in bold
THE RAMONES: Do You Remember Rock 'n' Roll Radio? (Rhino, End Of The Century)
—
THE SAINTS: (I'm) Stranded (Amsterdamned, (I'm) Stranded)
THE TEXTONES: Vacation (Big Beat, single)
DREAMS SO REAL: Rough Night In Jericho (Arista, Rough Night In Jericho)
LOS APSON: Triste Luna (Rock Beat, VA: Los Nuggetz)
BUCK OWENS & HIS BUCKAROOS: Tall Dark Stranger (Rhino, 21 # 1 Hits)
THE BEATLES: I'm Happy Just To Dance With You (Capitol single)
—
THE WEEKLINGS: I Want You Again (Jem, single)
WINGS: Getting Closer (Capitol, Back To The Egg)
LITTLE RICHARD: Reddy Teddy (Specialty, The Georgia Peach)
GEORGE BENSON: You Can't Catch Me (Provogue, Walking To New Orleans)
LIZ PHAIR: Supernova (Matador, single)
THE MUFFS: Rock And Roll Girl (Sympathy For The Record Industry, Hamburger)
—
IN DEED: I'm Alright (When I'm With You) (Big Stir, single)
THE NERVES: Walking Out On Love (Alive, One Way Ticket)
THE TOYS: May My Heart Be Cast Into Stone (Sundazed, A Lover's Concerto/Attack)
JIGSAW: Sky High (Renaissance, Anthology)
HAROLD MELVIN & THE BLUE NOTES: Don't Leave Me This Way (Philadelphia International, single)
GRIN: White Lies (Epic, The Very Best Of Grin Featuring Nils Lofgren)
—
JIM BASNIGHT: Code To Live By (Precedent, Not Changing)
HARMONIC DIRT: Maybe (n/a, Anthracite)
THE DAVE CLARK FIVE: Bits And Pieces (Hollywood, The History Of The Dave Clark Five)
WRECKLESS ERIC: Reconnez Cherie (Stiff, Wreckless Eric)
EMITT RHODES: Fresh As A Daisy (One Way, Emitt Rhodes)
SQUEEZE: Vicky Verky (A & M, The Squeeze Story)
—
CHRIS VON SNEIDERN: Hey Ron (n/a, Emerge)
THE PENETRATORS: Teenage Lifestyle (Slovenly, Kings Of Basement Rock)
RONNIE DARK: Whatever Happened To My Blue Sky (n/a, Sky)
THE MONKEES: Sometime In The Morning (Rhino, More Of The Monkees)
THE RAMONES: Sheena Is A Punk Rocker (Rhino, Rocket To Russia)
XTC: Are You Receiving Me? (Rhino, VA: Classic Punk)
—
PAULA CARINO: Flying Dream (Big Stir, single)
THE WAG: Coat Of Arms (thewagband.com, We Carry On)
ROXY MUSIC: More Than This (Warner Brothers, Avalon)
THE POLICE: Fallout (A & M, Message In A Box)
STIV BATORS: It's Cold Outside (Bomp!, L.A. Confidential)
THE ENGLISH BEAT: Twist And Crawl (IRS, What Is Beat?)
—
THE GOLD NEEDLES: Sunset Girl (Jem, Through A Window)
THE ZOMBIES: What More Can I Do (Big Beat, The Singles Collection)
TRANSLATOR: Everywhere That I'm Not (Columbia, Everywhere That We Were)
THE OUTLETS: Knock Me Down (Rhino, VA: DIY: Mass. Ave)
THE KINKS: Dedicated Follower Of Fashion (Sanctuary, The Ultimate Collection)
THE PLIMSOULS: A Million Miles Away (Geffen, Everywhere At Once)
—
KAI DANZBERG: Nothing In My Head (Big Stir, Not Only Sunshine)
THE REVILLOS: Where's The Boy For Me? (Rhino, VA: DIY: Starry Eyes)
THE PHENOMENAL CATS: Seagirl (Sound Asleep, Seagirl And 5 Other Dogs)
DAVID BOWIE: Hang On To Yourself (Virgin, Bowie At The Beeb)
THE FLASHCUBES: My Little Angel (Northside, Bright Lights)
THE SEX PISTOLS: No Future (Castle, Spunk)
THE O'JAYS: Put Your Hands Together (Epic, Love Train)
THE SMALL FACES: Tin Soldier (Sanctuary, Ultimate Collection)
HOLLY GOLIGHTLY: Time Will Tell (Damaged Goods, Truly She Is None Other)
MARY LOU LORD: Stars Burn Out (Tee Pee, Baby Blue)
ARETHA FRANKLIN: I Say A Little Prayer (Atlantic, The Atlantic Singles Collection 1967-1970)
THE PRETENDERS: Brass In Pocket (Sire, The Singles)
ROBERT J. KRAL: Green Lantern First Flight (Watertower, VA: The Music Of DC Comics)