This Is Rock 'n' Roll Radio # 971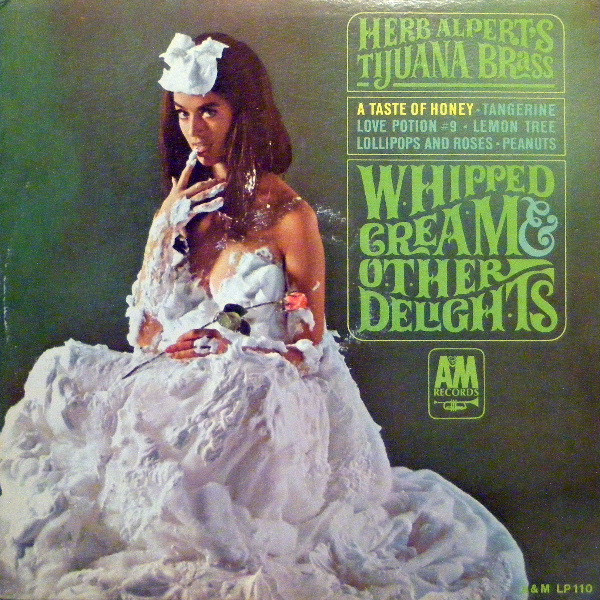 Beginning to see delight. That's our ongoing goal at This Is Rock 'n' Roll Radio with Dana & Carl. This week, we arrived at the studio with little in mind. Uh…well, while that's always the case that there ain't much in our minds, I mean we didn't have many specifics planned for the show. We knew we'd do our annual Easter spin of "Roll Away The Stone" by Mott The Hoople. We knew we'd offer salvation to a poor listener who had never heard The Cowsills' magnificent 1998 track "She Said To Me." We knew we needed to introduce the TIRnRR faithful to fab new music from David Brookings & the Average Lookings, Kai Danzberg, Sean Hutton, Muck & the Mires, Stephen Lawrenson, and Amoeba Teen. The rest of the show? It would have to take care of itself.
And it did. It always does. That's the delight of The Best Three Hours Of Radio On The Whole Friggin' Planet. We're delighted to be of service. This is what rock 'n' roll radio sounded like on a Sunday night in Syracuse this week.
PS: SEND MONEY!!!! We need tech upgrades like Elvis needs boats. Spark Syracuse is supported by listeners like you. Tax-deductible donations are welcome at
This Is Rock 'n' Roll Radio with Dana & Carl, Sunday nights from 9 to Midnight Eastern, on the air in Syracuse on SPARK! WSPJ-LP 103.3 and 93.7 FM, and on the web at http://sparksyracuse.org/
You can follow Carl's daily blog Boppin' (Like The Hip Folks Do) at
https://carlcafarelli.blogspot.com/
Hey, Carl's writin' a book! The Greatest Record Ever Made will contain 66 essays (and then some) on 66 tracks, plus one bonus instrumental, each one of 'em THE greatest record ever made. An infinite number of records can be the greatest record ever made, as long as they take turns. Updated initial information can be seen here: https://carlcafarelli.blogspot.com/2019/04/another-update-greatest-record-ever-made.html
Our new compilation CD This Is Rock 'n' Roll Radio, Volume 4 is) now available from Kool Kat Musik! 29 tracks of irresistible rockin' pop, starring Pop Co-Op, Ray Paul, Circe Link & Christian Nesmith, Vegas With Randolph Featuring Lannie Flowers, The Slapbacks, P. Hux, Irene Peña, Michael Oliver & the Sacred Band Featuring Dave Merritt, The Rubinoos, Stepford Knives, The Grip Weeds, Popdudes, Ronnie Dark, The Flashcubes, Chris von Sneidern, The Bottle Kids, 1.4.5., The Smithereens, Paul Collins' Beat, The Hit Squad, The Rulers, The Legal Matters, Maura & the Bright Lights, Lisa Mychols, and Mr. Encrypto & the Cyphers. You gotta have it, so order it at https://tinyurl.com/ycnly8oz Digital download version (minus The Smithereens' track) now available at https://tinyurl.com/ycauy9xt
TIRnRR # 971: 4/21/19
This Is Rock 'n' Roll Radio FRESH SPINS! (tracks we think we ain't played before) are listed in bold
THE RAMONES: Do You Remember Rock 'n' Roll Radio? (Rhino, End Of The Century)
—
ARMCHAIR ORACLES: Might Be Wrong (Kool Kat Musik, Caught By Light)
POP CO-OP: Feint Of Heart (Silent Bugler, Four State Solution)
THE SHIRELLES: Will You Love Me Tomorrow? (Varese Sarabande, 25 All-Time Greatest Hits)
GARY NUMAN & TUBEWAY ARMY: Me I Disconnect From You (Beggars Banquet, Replicas)
THE O'JAYS: Put Your Hands Together (Epic, Love Train)
THE FACES: Stay With Me (Warner Brothers, Stay With Me)
—
DAVID BROOKINGS & THE AVERAGE LOOKINGS: I Grow Up Fast (www.davidbrookings.net, Scorpio Monologue)
THE TEARJERKERS: Syracuse Summer (Kool Kat Musik, VA: This Is Rock 'n' Roll Radio, Volume 3)
THE VOGUES: Five O'Clock World (Varese Sarabande, The Best Of The Vogues)
THE SMALL FACES: You Need Loving (Sanctuary, Ultimate Collection)
THE STALLIONS: Why (Junk, Hey Baby, It's The Stallions)
DAVID BOWIE: Queen Bitch (Virgin, Bowie At The Beeb)
—
KAI DANZBERG: Not Only Sunshine [unplugged mix, featuring Helma] (Big Stir, single)
THE BYRDS: She Has A Way [Version IV] (Sundazed, The Preflyte Sessions)
LINDA RONSTADT: How Do I Make You? (Rhino, Greatest Hits I & II)
THE PRETENDERS: Talk Of The Town (Sire, The Singles)
FOSTER & LLOYD: Suzette (BMG, Faster And Llouder)
THE HOLLIES: King Midas In Reverse (Epic, Epic Anthology)
—
SEAN HUTTON: So We Became Alive (seanhuttonmusic.com, The Legend Of April Country)
ELVIS COSTELLO & THE ATTRACTIONS: Radio, Radio (Rhino, The Very Best Of Elvis Costello)
T BONE BURNETT: Jellico Coal Man (Columbia, VA: Johnny Cash: Forever Words)
SUN DIAL: Exploding In Your Mind (Music Brokers, VA: The Psychedelic Rock Box)
ELVIS PRESLEY: Heartbreak Hotel (RCA, The Top Ten Hits)
THE WHO: Magic Bus (MCA, Who's Better, Who's Best)
—
THE COWSILLS: She Said To Me (JAM, VA: This Is Rock 'n' Roll Radio, Volume 2)
THE NERVES: Walking Out On Love (Alive, One Way Ticket)
MUCK & THE MIRES: Good Enough (Rum Bar, Muckus Maximus)
THE GREAT! SOCIETY: Somebody To Love [LP version] (Rhino, VA: Love Is The Song We Sing)
THE LIKE: Release Me (Geffen, Release Me)
TRACEY ULLMAN: Breakaway (Rhino, The Best Of Tracey Ullman)
—
STEPHEN LAWRENSON: Once Upon A Time (Kool Kat Musik, single)
TELEVISION: See No Evil [alternate version] (Rhino, Marquee Moon)
MOBY GRAPE: Omaha (Columbia, Vintage)
GANG OF FOUR: I Found That Essence Rare (Infinite Zero, Entertainment!/Yellow EP)
DEEP PURPLE: Hush (Rhino, A Fire In The Sky)
NEW ORDER: Ceremony [alternate version] (Factory, Movement)
—
MOTT THE HOOPLE: Roll Away The Stone (Columbia, The Ballad Of Mott)
THE BEATLES: Two Of Us (Apple, Let It Be)
AMOEBA TEEN: Suit And Tie (Big Stir, single)
THE RAMONES: The KKK Took My Baby Away (Rhino, Pleasant Dreams)
EYTAN MIRSKY: Lingerie Pillow Fight (M-Squared, If Not Now…Later)
TINA TURNER: Let's Spend The Night Together (EMI, VA: Girl Crazy!)
—
THE KINKS: Working At The Factory (MCA, Think Visual)
THE JAM: Beat Surrender (Polydor, Direction Reaction Creation)
THE COCKTAIL SLIPPERS: St. Valentine's Day Massacre (Wicked Cool, Saint Valentine's Day Massacre)
GRAHAM PARKER & THE RUMOUR: Local Girls (Spectrum, The Very Best Of Graham Parker & the Rumour)
THE MONKEES: Birth Of An Accidental Hipster (Rhino, Good Times!)
WARREN ZEVON: Poor Poor Pitiful Me (Rhino, Genius)
THE ISLEY BROTHERS: Got To Have You Back (Motown, Greatest Hits And Rare Classics)
THE BEVIS FROND: Now You Know (Restless, Bevis Through The Looking Glass)
HERB ALPERT & THE TIJUANA BRASS: Whipped Cream (A & M, Whipped Cream & Other Delights)