Tonight On THIS IS ROCK 'N' ROLL RADIO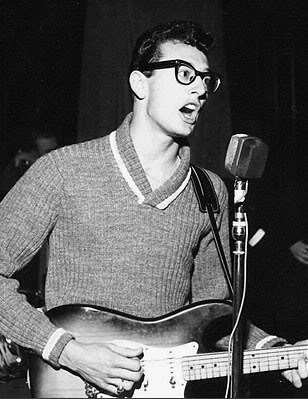 SCHEDULING NOTE: We're on one hour earlier this week, running from 8 to 11 pm Eastern.
February 3rd, 1959 is often referred to as The Day The Music Died, mourning the loss of Buddy Holly, Ritchie Valens, and The Big Bopper in a plane crash near Clear Lake, Iowa. Sixty years later, This Is Rock 'n' Roll Radio honors our rockin' pop legacy with The Night The Music Lived, celebrating the music we love, past and present, and taking time to salute the music of our Featured Act, Buddy Holly. Sunday night, at a special time of 8 to 11 pm Eastern, on the air in Syracuse at SPARK! WSPJ-LP 103.3 and 93.7 FM, and on the web at http://sparksyracuse.org/ Buddy Holly lives.